Luxury Jet Rental and Charter Flights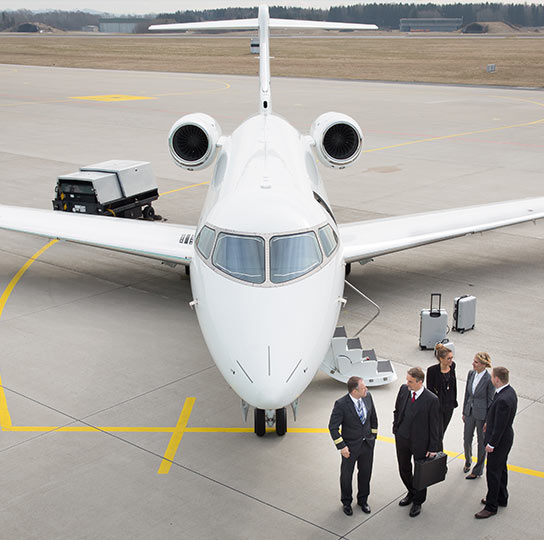 The Sky's the Limit with Luxury Charter Jet Flights from Charter Jet One
Book a Luxury Jet Charter and Soar!
Luxury private jets offer a lavishly efficient travel experience. When it comes to high class personal or business aviation nothing beats a charter jet rental from Charter Jet One. Our luxury charter jet flights are a great way to travel the skies in style. Charter a private jet to provide you and your passengers with the utmost privacy, safety, style, and comfort that simply cannot be matched. Unlike commercial airlines, a private jet rental from Charter Jet One gives you the comfort, privacy and speed to get you to your destination worry-free.
Charter Jet One saves you time and stress by offering the best in private charter flights. The private charter plane of your choice will be in position waiting for you at the nearest airport to your departure location. A private jet charter also bypasses the long lines and security check-in points. Whether your main concern is privacy, security or convenience, we know you will be satisfied with all aspects of your luxury private jet from Charter Jet One. Request a Quote
Enjoy the Best in Luxury Private Jet Rental
We will provide you with the best possible luxury private jet for all of your missions and aviation needs. Charter Jet One has been an innovator in the charter plane space, providing our clients with the best private jet rental to take you anywhere worldwide. With access to an expansive worldwide aircraft database, from light jet rentals to jumbo jet charters, Charter Jet 1 will locate the best possible aircraft for your mission. We offer unprecedented convenience and flexibility for all your luxury private jet needs. As a cost-effective alternative to the high cost of fractional jet ownership, our programs give you the ability to travel when and where you want, so your private charter flight experience is the best it can be. Our customers can count on our charter aircraft services to be reliable, safe and efficient.
Some benefits of booking a luxury private jets through Charter Jet One include:
Eliminate any ownership related contract payments with luxury private jets
Select the most suitable aircraft for your trip
Get cost savings and lower private jet prices with Empty Leg Flights
Get the right private plane anywhere, anytime, anyplace
Ready to book your next flight? Contact a Charter Jet One representative to get started planning your luxury flights.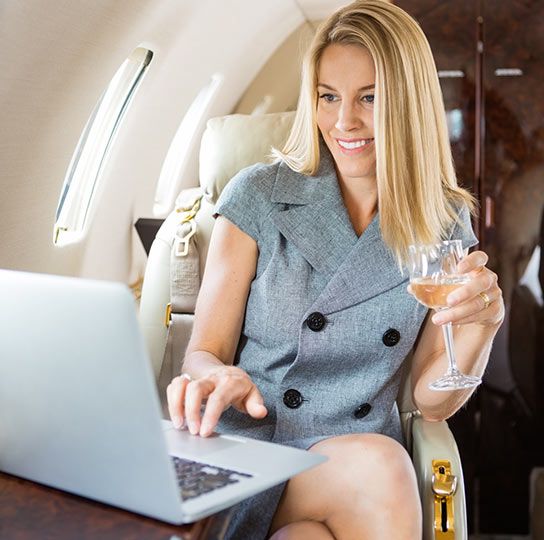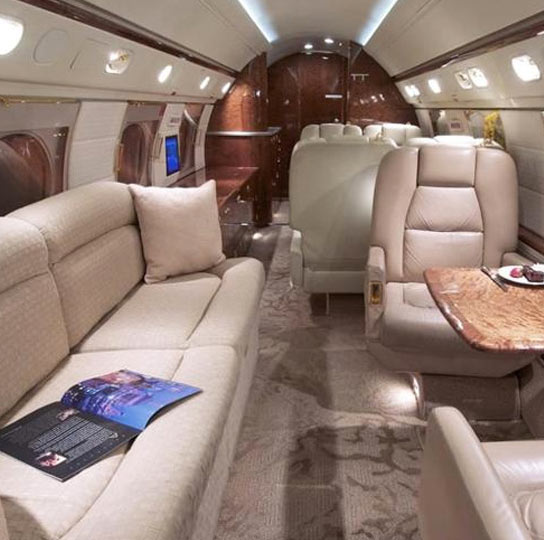 Book a Private Jet Aircraft for Personal or Business Travel Worldwide
Charter jet rental is popular among people who prefer high-end travel, luxury and convenience. If you need to get to your destination quickly and don't want to deal with the hassle of the airport or commercial airlines, luxury private jets from Charter Jet One are the way to go. Private jet rental is also ideal when productivity counts; by using all one's time in the air and not being interrupted by commercial flight distractions, an executive can get as much done as possible.
With access to a worldwide fleet of charter planes, Charter Jet One offers the best luxury jet charter flights to suit your needs. When you travel with Charter Jet One you can avoid the hassles and headaches of commercial airline travel and skip the parking, layovers, lengthy check ins, security lines, and lost luggage. Welcome to the world of unlimited possibilities in luxury private jet charter flights from Charter Jet One – The "ONE" for service, luxury and safety! You're guaranteed to fall in love with our luxury private jets.
Still not convinced? Our luxury flights are the best of the best. Charter a jet from our team to discover the many benefits of private air travel. Check out these related articles to discover the numerous reasons why Charter Jet One is the only way to travel in style: