Private Jet Charter Atlantic City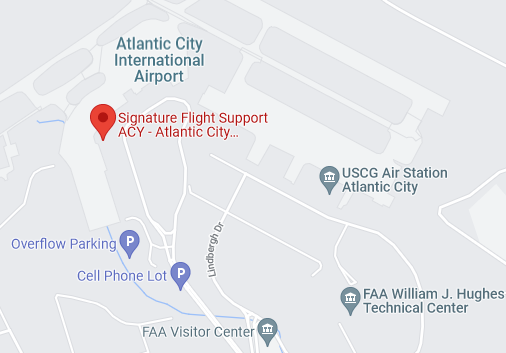 Charter Jet One Atlantic City
Atlantic City International Airport, Suite 112
Egg Harbor Township, NJ 08234
Charter Flights Atlantic City
Looking for the best luxury private jet charter Atlantic City has to offer? Charter Jet One delivers world-class travel experiences for those traveling to and from this New Jersey hub. With our outstanding private jet charter fleet, you have access to elite aircrafts with amazing amenities for you and your fellow travelers to enjoy. See our comprehensive services to learn how Charter Jet One provides superior experiences for business and leisure private jets to Atlantic City. 
Private Jet Charter Atlantic City
Taking advantage of charter flights to Atlantic City unlocks ultimate efficiency and ease. Access to hundreds of airports around the United States and the world means that travelers can get to their destination faster. However, with amenities like comfortable seats, delicious dining, and unbeatable entertainment, you may not want to get off the plane. Whether you're looking for a fast flight to the next state over or a more comfortable experience for longer international travel, Charter Jet One can connect you with the best private jet charter Atlantic City has to offer. 

Benefits of Charter Flights in Atlantic City
Whether you're flying for business or leisure, there are so many reasons to choose charter flights to Atlantic City. One of the most common reasons people opt for private jets to Atlantic City is the convenience — you can land directly in your city of choice in record time. Plus, with the ability to book your flight through our concierge services, you can choose the take-off time that works best for you. However, charter jets are more than just efficient, they're extremely comfortable and enjoyable too. Avoid crowded commercial airports and use your time in the air to get work done or just relax. 
Charter Flights to Atlantic City
What happens when you choose a private jet to Atlantic City over a commercial plane? You essentially skip all the frustrating and time-consuming parts of traveling. From booking flights at inconvenient times, to parking, layovers, and drawn-out-check-in processes; all of it gets streamlined through charter flights to Atlantic City. Simply work with our team to book the best flight for your needs and get to your destination on your terms. 
Private Jet Atlantic City Dining Options
One of the best parts of flying private are the unparalleled dining options. Charter Jet One's private jet Atlantic City dining is among the best. Choose from world-class meal options, gourmet appetizers, and decadent desserts to enjoy in the air. Unlike commercial airlines, your options are endless and come with amazing service so you can enjoy every aspect of your flight. Have a favorite local restaurant? Let us know ahead of time and we'll have it waiting for you onboard. 
Your Private Jet to Atlantic City Awaits
Ready to get started with the best private jet charter Atlantic City has to offer? Charter Jet One will arrange the perfect flight for you and your fellow travelers so you can experience exceptional customer service, delicious dining, and unmatched amenities. Get in touch with a concierge from Charter Jet One to start planning your next business trip or vacation destination. We will make sure that your charter flight to Atlantic City is perfect from beginning to end.