Boeing Business Jets (BBJs)

Long Range Private Jets: Boeing Business Jets (BBJs)
Our Long Range Business Jets for Charter Flights
The Boeing Business Jet (BBJ) Private Jet Aircraft series, also known as long range private jets, is a factory conversion of the Boeing 747 series airliner for the corporate jet market.  The Boeing 737 is one of the most common long range private jets on the market. This private jet charter usually seats between 25 and 50 passengers and boasts a luxurious configuration of amenities, including a master bedroom, full bathroom with shower(s), a large living area with couches and a big screen TV, and a dining / conference room. This Boeing Business Jet delivers security, efficiency and luxury all under one cabin.
Private Boeing Business Jets Offer Cater to Luxury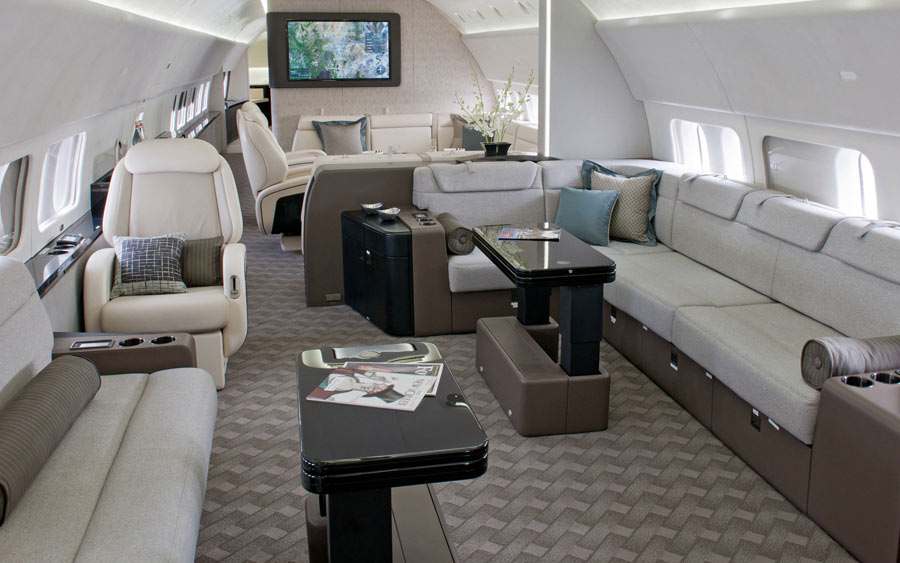 Boeing Business Jet interior cabin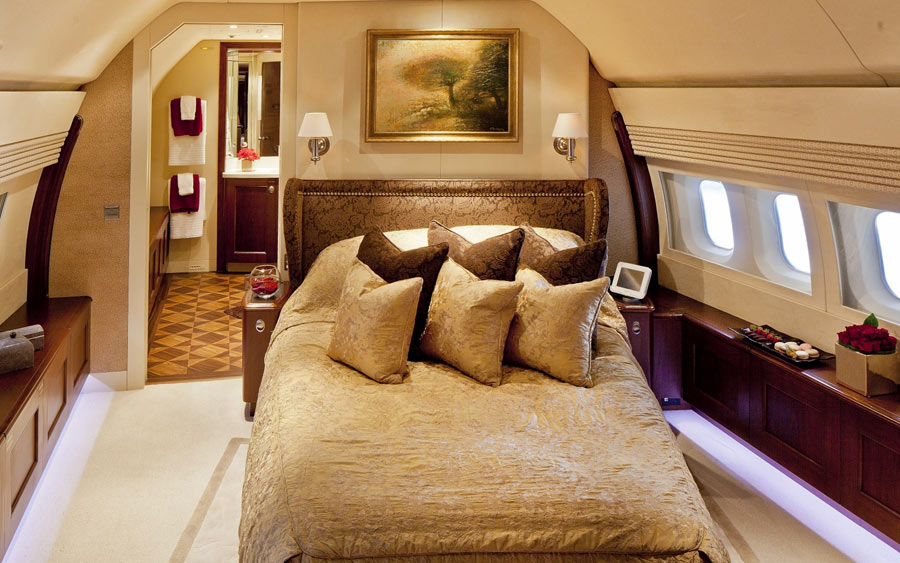 Boeing Business Jet bedroom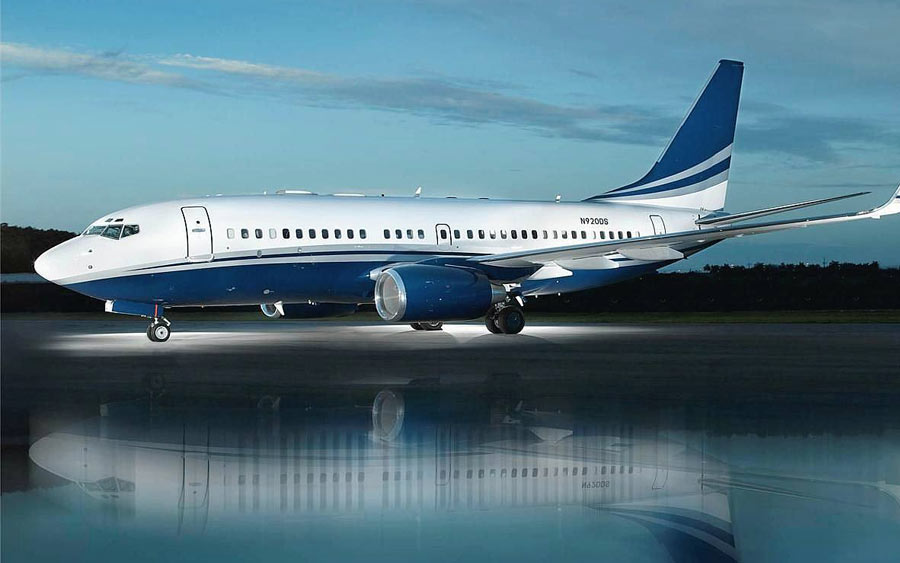 Boeing 737 Business Jet Exterior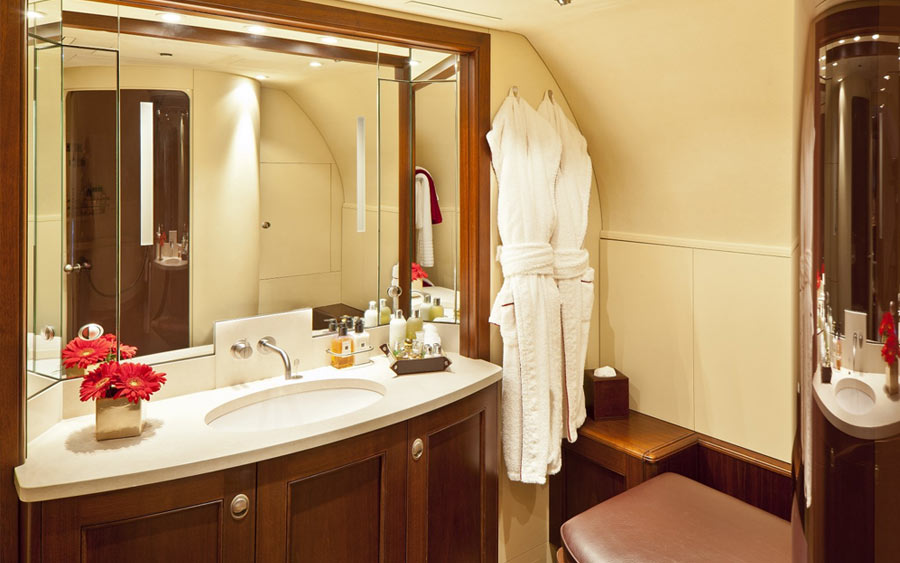 Boeing 737 Business Jet Bathroom
The 737 Boeing Business Jet brings the best of commercial aviation to private jet travel for large groups and can be uniquely customized for the private, business or governmental sectors. These long range business jets deliver high speeds paired with luxury features. The Boeing 737 range of over 6,200 miles provides an excellent value proposition for worldwide travel; Boeing's long range business jets offer larger, more personalized space, and unmatched reliability.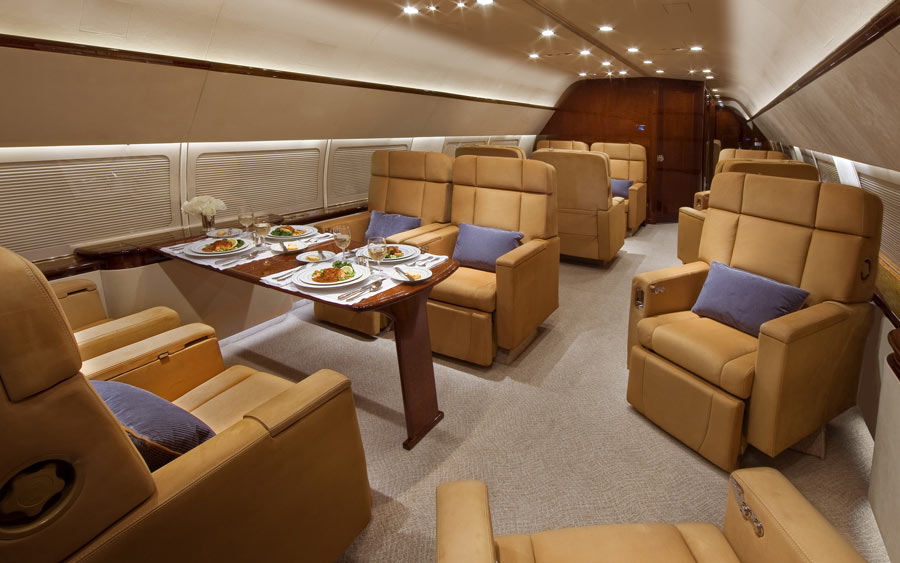 Boeing Business Jet Interior
The Boeing 737 long range business jet can fly for up to 17 hours, giving the BBJ the ability to fly anywhere on the planet. Travelers looking to fly on a charter plane the size of the Boeing Business Jet put a premium on quality which the long range BBJ delivers. Long range private jets offer upscale amenities paired with smooth in-flight travel. These Boeing 737 long range private jets  give passengers access to the same amenities in the air as they have on the ground; the Boeing Business Jet includes an office, bedroom, shower, dining facilities, entertainment areas and so much more.
Types of Boeing 737 Long Range Business Jets
You can find more information about the following Boeing 737 long range private jets via Boeing.com:
Boeing 737 MAX
Boeing 737 MAX 9
Boeing 737 MAX 10
Boeing 737 Next-Generation 737
For specific availability when it's time to rent a private jet, contact Charter Jet One for a free quote.
Rent Boeing 737 Long Range Private Jets from Charter Jet One
You haven't experienced luxury until you've flown on long range private jets. If you are looking to travel in luxury on a private Boeing Business Jet BBJ charter, look no further than Charter Jet One. Our luxury private jet charters are unbeatable in service, quality, performance, efficiency and cost. Call or click today to request a quote for Boeing 737 long range business jets (BBJs).
Boeing Business Jets for Sale
Interested in purchasing a Boeing Business Jet? Charter Jet One can help you locate the best private jets for sale, including the 2001 Boeing VIP BBJ.