Charter Jet One: Air Cargo Transport Services You Can Trust
Ship with Confidence with Charter Jet One Air Cargo Transport
At Charter Jet One, our mission is to ensure that every aspect of our clients' travel experiences with us is safe, convenient, reliable and comfortable. This applies to not only our valued on-demand private jet charter and Jet Card clients, but also those taking advantage of our specialized services, including air cargo transport and freight jet charter options. With Charter Jet One offices located all over the world, our American air cargo transport services provide you with access to hundreds of airports.
Learn how Charter Jet One protects high-value shipments
Charter Jet One understands the logistics of handling all types of air cargo and freight jet charter delivery. From critical mechanical parts, to hazardous materials, we transport high-value items with secure ground-air-ground transport requirements. Our air cargo transport services protect you, your business and your shipments to ensure smooth and efficient delivery.
Utilize the Best Fleet of Air Cargo Planes Alongside the Best Service in the Industry
No matter what your desired itinerary, Charter Jet One will analyze your specific needs and craft an air cargo delivery process that takes into account your necessary route, payload and various schedules and time parameters. We will find the best available aircraft for your air cargo transport – and always at the best available price – to ensure the most reliable and cost-effective method for delivering your valuable cargo. We have experience and expertise in delivery of all types of cargo and air freight, and understand that your specific travel requirements are unique and must be addressed with highly-personalized attention and precision.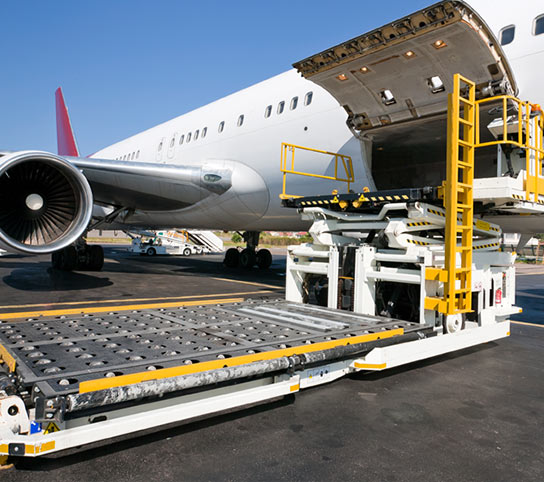 We can handle every air cargo freight jet charter need you may have, including:
Freight Forwarding
Heavy & Outsize Pieces
Construction Equipment & Machine Parts
Oil, Automotive & Gas Industry/Equipment
High Value Commodities & Secure/Point-to-Point Transport
Aerospace Equipment
Peacekeeping Support
Charity & Humanitarian Relief Cargo
Gold and other Precious Metals
Dangerous Materials
Critical Parcel Delivery
Secure Aircraft Loading & Docking
Remote Originations & Destinations
Regardless of your delivery needs, we can provide you with expert logistical support throughout the air cargo transport process so you can monitor your shipment from beginning to end.
Let Charter Jet One secure the most appropriate aircraft for your mission in as few as 4 hours' notice – 24 hours a day, 7 days a week – to ensure your air cargo transport arrives on time. It's our privilege, responsibility and honor to take care of every details associated with your trip, so please contact Charter Jet One today!