Flight Concierge: Corporate Concierge Services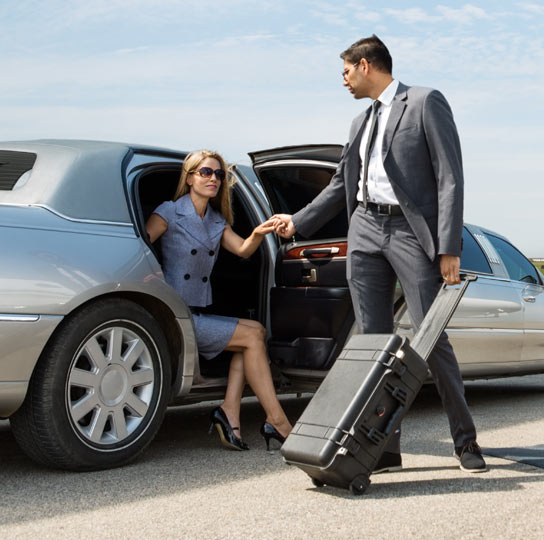 Experience Industry-Leading Concierge Flights from Charter Jet One
Finding quality flight concierge services, you can rely on can be a challenge for many business owners. If you're not sure which charter flight service to choose from, we invite you to get to know Charter Jet One. At Charter Jet One, we know that every detail regarding your trip is important. You have chosen to travel on a private jet charter for luxury, comfort, privacy, and convenience. To ensure this remains true for every aspect of your trip, we offer 24-hour corporate concierge services to every prospective traveler.
Ground Transportation, Private Catering, Security, and More
Our flight concierge services are built upon the idea of the attention to detail — a concept that extends beyond safety and timely travel — delivering comfort and satisfaction on every flight. No request is too big or small; whether your needs involve ground transportation, meals, entertainment, cabin comfort, or security, we are standing by to accommodate your every need. Let our client service representatives help you before your trip so you may relax and enjoy your flight when the time comes.
Enjoy In-Flight Private Jet Catering
Charter Jet One's luxury jet rentals offer Standard and Premium Catering Packages to ensure a pleasant and smooth travel experience. Our friendly flight concierge staff can arrange for in-flight private jet catering based on the time of day and your personal dining preferences. A standard catering package can consist of a continental breakfast for morning flights, or sandwiches, entrees, salads, or appetizer platters for afternoon and evening flights.
By making use of our Premium Catering service, you can customize the refreshments on your flight to the demands of you and your fellow passengers. Our flight concierge helps you select the right food and drink should you wish to fuel up for an afternoon meeting or entertain clients during travel. Charter Jet One will arrange your catering needs during the booking process. Specific catering availability may vary based on your location and time of departure.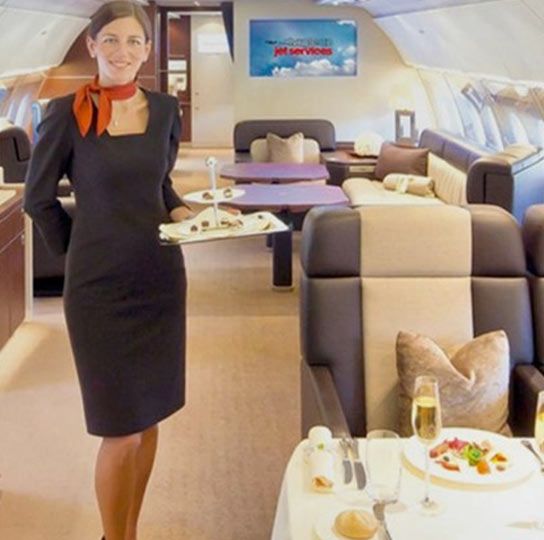 More Corporate Concierge Services Offered by Charter Jet One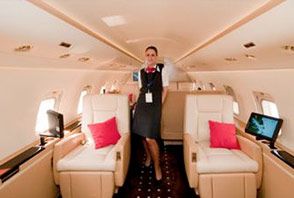 Flight Attendants: The "ONE" for Experienced Crews!
Charter Jet One assessment of prospective carriers includes an evaluation of each jet's crew, including flight concierge, pilots, and flight attendants. Servers onboard a jet chartered by CJ1 are experienced professionals in the field. They are discreet, attentive, hard-working, and as visible as you would like them to be. We are confident you'll be satisfied with our corporate concierge services.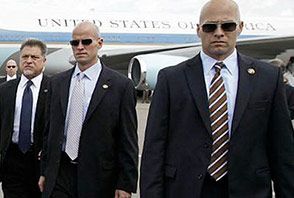 Private Jet Security The "ONE" for Unmatched Security!
Charter Jet One offers comprehensive security services expressly designed to meet the needs of government officials, celebrities, and business executives. Our corporate concierge services provide effective, discreet Executive or VIP protection in addition to services such as Aircraft Security and Passenger Verification.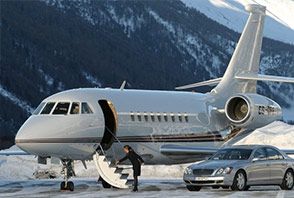 Ground Transportation The "ONE" for Door-to-Door Service!
At Charter Jet One, we are dedicated to providing our clients with door-to-door service. This means our flight concierge services can arrange ground transportation before your departure and after your arrival. On the strength of a worldwide network of transportation providers, Charter Jet One arranges ground travel in more than 480 cities worldwide. Gear up to take the best private jet vacation around the world.
Luxury Travel with Charter Jet One
Why book with Charter Jet One's private travel agents? Our luxury private planes can access hundreds of airports. Our charter flight concierge services consist of expert staff and some of the best pilots available. We can provide excellent medical air charter in the case of emergencies. Our client services representatives also provide luxury catering menus and can discuss options and take note of specific requests; our premium catering packages can produce gourmet private meals or cater from your favorite restaurants in the area.
We'll use our expert knowledge to customize any aspect of your trip to your exact specifications. We can assist you whether you are interested in top-tier meals or simply want to celebrate a particular occasion in style.
Discover the Benefits of Corporate Concierge Services
Are you ready to enlist our flight concierge services? The perks of using Charter Jet One for a luxury jet rental are nearly endless, from empty leg flights to a private jet rental, our corporate concierge services have you and your business covered. These benefits include cargo sensitivity, security sensitivity, and time sensitivity. Commercial airlines are a hassle and take extra hours of your time — so why not hire Charter Jet One when your time and travel plans are precious!?
Nobody knows the requirements of private flights better than we do. Whether it's a private jet full of top executives, a private plane with a sports team on board, or a chartered flight for a family vacation, Charter Jet One's corporate concierge services are here to help bring luxury cuisine to airports around the world.