How does private jet charter work? More and more people have been discovering the benefits of private jet rental. It allows travelers to select the ideal time, amenities and aircraft for your flight. If you are asking yourself, how do I book a private jet? Allow the Charter Jet One team to walk you through the process of finding the best flight for your specific requirements. Some frequent private flyers have their ideal flight experience completely mapped out, while others are interested in discovering all of the private travel possibilities. By getting in touch with a Charter Jet One representative, our team can take care of meeting all of your air travel needs.
How Do I Book a Private Jet?
One of the most important elements of private flying is ensuring that you are booking from the right company. When booking a charter jet, finding the right flight with great service can be daunting. When working with Charter Jet One, we work to find the perfect flight experience for your specific trip. If you are interested in learning more about booking a tailored charter flight for your trip, consider the following important questions.
Where Are You Heading?
How does private jet charter work? First, we take a look at where you are heading. Once we determine your destination, we can start building the ideal travel experience. This can also help determine the best aircraft for your trip. With access to private airports around the world, a charter jet can get you closer to your final destination for ultimate convenience. This means avoiding crowded commercial airports, skipping traffic when driving to and from those airports, and also having a shorter commute to your hotel or next destination.
When Are You Leaving?
One if the most liberating elements of flying privately is that you can define your experience. Unlike commercial airlines where you are working around their schedule, charting a private flight means you select the time to depart and arrive. This is especially convenient for people who are traveling for business. Instead of having your team sit at the airport for hours, you can book a private flight and have a plane waiting for them as soon as they arrive.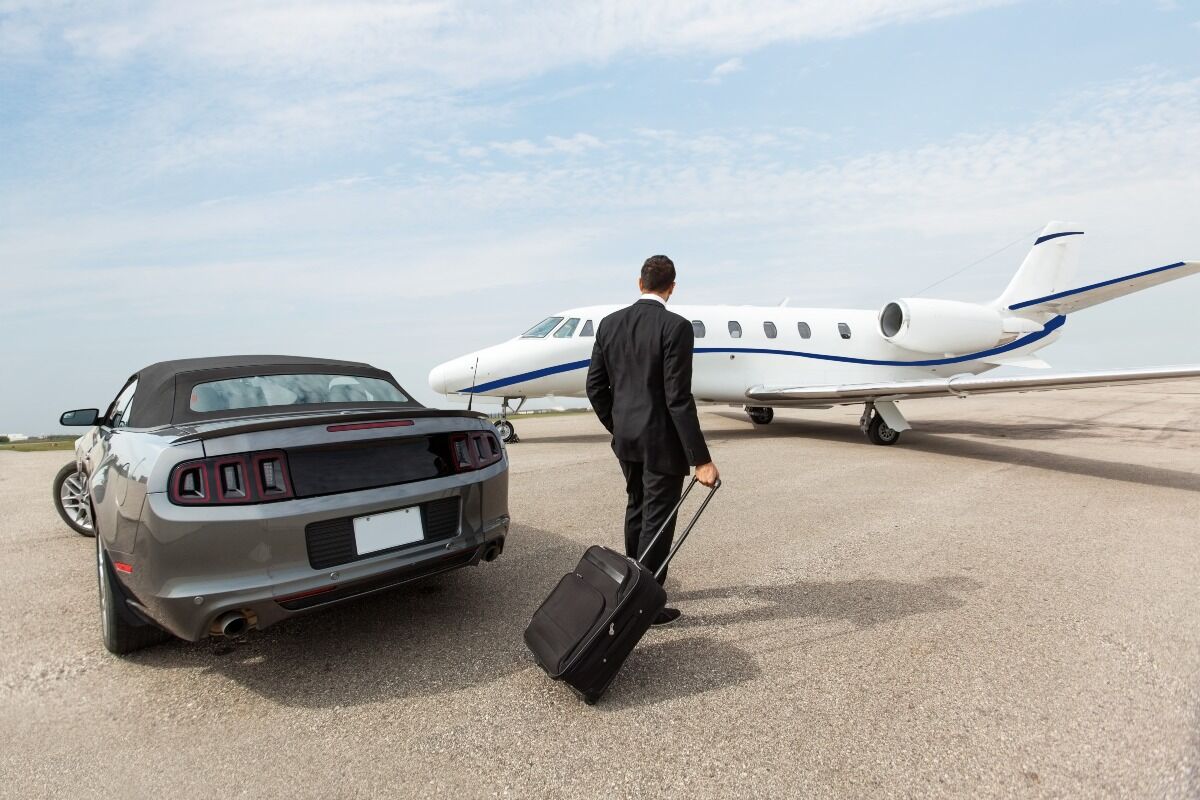 What Are You Flying?
Flying a private jet with Charter Jet One also provides the freedom to select your ideal aircraft. Looking at the number of people who will be flying, where you are going, and how much space is required is another important element. This can help determine the best aircraft for your trip, whether you need a light jet, midsize jet, heavy jet and beyond. We can find the right plane for your specific needs. Our flyers have access to an entire private jet charter fleet and helicopter fleet, and you can even request specific aircrafts for your flight.
What Amenities Should be Provided?
When selecting the right flight, figuring out the perfect amenities ensures the right experience. When working with Charter Jet One, our team will find the ideal amenities for your trip. If you are planning to rest during your flight, we can arrange that a bed is made and waiting for you. If you are interested jn a particular dining experience while you are in the air, we can ensure that meal is served. How do I book a private jet for business? If you are hoping to hold meetings and get work done while heading to your destination, we can provide meeting spaces and other business amenities that make work seamless while you are in the sky.
How Can We Provide the Best Flying Experience?
What additional elements can we add to your flight that will make the ideal experience? Another fantastic element to flying privately is the amount of control you have over your experience as a whole. We can help you find the perfect flight, time, and amenities to make traveling less stressful, and completely enjoyable. The difference between flying commercial and flying private really comes down to being able to craft a perfect experience when you are taking to the sky. Charter Jet One is your partner in building that experience and exceeding expectations when it comes to luxury travel.
Getting the Best Service
The best aircraft, amenities and schedule are nothing with bad service. From requesting a quote to exiting the aircraft, we ensure that travelers are greeted with the best service throughout the experience. When it comes to business and private flights, our team can also ensure completely confidential travel. Flight staff are required to sign confidentiality agreements so you can feel completely at ease discussing business affairs while flying. Along with that, we can ensure that flyers have access to the most comfortable and luxurious flight possible with efficient, unintrusive and friendly service.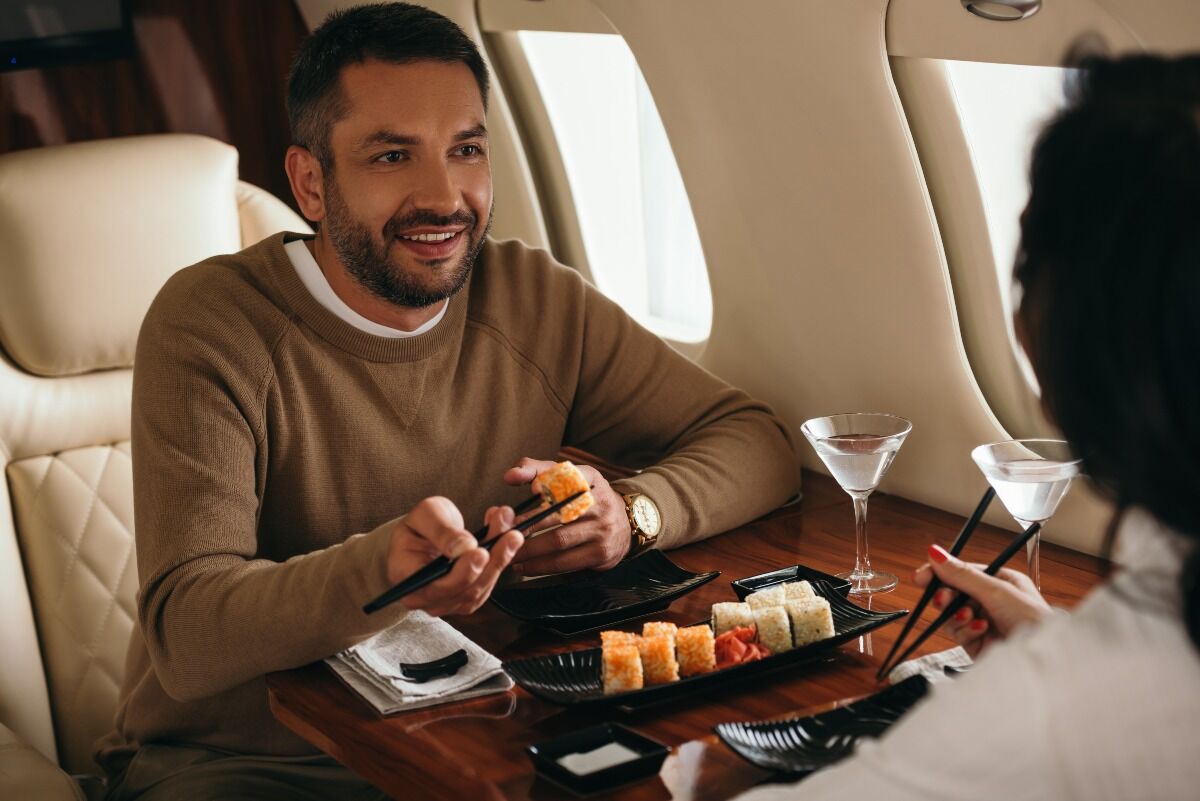 How Does Private Jet Charter Work? Finding Your Flight
How does private jet charter work? The first step to finding your flight is to request a private jet charter quote. Filling out a short form describing your desired destination, aircraft, and flight time starts the process. How do I book a private jet? Once the request is sent, a Charter Jet One representative will follow up shortly to confirm a custom request. Once we discover all of the needs for your trip, we will book your flight and your private jet will be ready to go on your departure date at the time requested.
Finding the Right Price
Private jet travel is not limited to movie stars and professional athletes, because it can be extremely cost effective for other groups of people and companies. How do I book a private jet for the right price? For executive teams that travel frequently, flying privately allows your important team members to continue working while in the air, costing your business less downtime in the long run. Along with that, flying commercial means working around the airline's timeline, which means your team may have to stay in a different city for an extra night – not to mention additional flight delays and gate changes. When factoring in the cost of lost time, multiple plane tickets, hotel rooms, and meals, the price really starts to add up.
How does private jet charter work to save you money? Having the freedom to select your personalized flight means your team can depart in the morning and come back within the same day for a meeting in a different city. This often mean big savings for businesses. It also means business teams can meet, discuss work privately, and also enjoy the process of traveling more.
How Do I Book a Private Jet?
Once you have requested a quote and found the right flight for your travel, you simply have to arrive at the airport at the time selected. Your charter jet will be waiting for you, equipped with whatever amenities you need to have the best flight possible for your specific trip. While on board, our team can provide best-in-class service so you can have an amazing travel experience.
How does private jet charter work? Let us show you why more and more people are choosing to fly private. Contact a Charter Jet One representative today to create the best travel experience for your next trip.