Private Jet Charter New York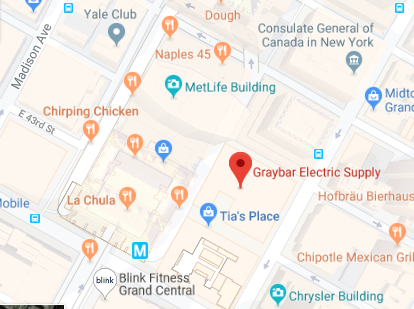 Charter Jet One New York
Corporate Headquarters The Graybar Building 420 Lexington Avenue, New York, New York 10170
Toll Free: 844-CJ1-0555
Direct: 212-279-1095
Text: 212-279-1095
Charter Flights to New York
Our private jet charter New York flights take you where you need to go in style. Charter Jet One is the clear leader when it comes to providing luxury charter flights to New York. New York is one of many airport destinations around the globe available for luxury travel through Charter Jet One. You can book charter flights to New York through our corporate headquarters:
New York Charter Jet One – New York Charter Flights
Corporate Headquarters The Graybar Building 420 Lexington Avenue, New York, New York 10170 Toll Free: 844-CJ1-0555 | Direct: 212-279-1095 | Text: 212-279-1095
Private Jet NYC
Are you interested in taking charter flights to New York City? With access to hundreds of airports, our private planes can get you closer and faster than any commercial airline. Luxury private jet charter flights play a crucial role in business travel, relationships and development. Executives have come to realize that their time is even more valuable than ever. Thanks to our private jet charter New York flights, waiting over an hour to catch a plane before commuting for another hour to reach their final destination is something of the past.

Private Jet to New York
With Charter Jet One's private jet charter New York, executives can take full advantage of their time. Every hour of your commute can remain productive at all times. Charter Jet One understands the jet-setter lifestyle isn't always about business; our luxury flights are offered as a part of our private plane charter service. At Charter Jet One, no detail is overlooked. Whether you need a private jet charter service for business, leisure or emergencies, our services have you covered. On our charter planes – the sky is the limit.
Friendly and Professional Service
From booking to landing, you can expect only the best experience with Charter Jet One. Whether you're traveling on charter flights to New York or Dubai, our luxury jets will ensure the endeavor is an enjoyable one. Do you have questions for a charter travel agent? Our friendly and professional team is standing by to facilitate all your travel needs.
Luxury Jets
Why charter a private jet? When it comes to travel, whether personal or business, chartering a private luxury jet is always the way to go. A private flight provides you and your passengers with the utmost privacy, safety, luxury, style, and comfort that simply cannot be matched by other competitors. The jet of your choice will be in position waiting for you at the nearest airport to your departure location. We offer more than just charter flights to New York — Charter Jet One gives you access to nearly every private and public airport in the US.

Benefits of Private Jet Charter Flights
Private charter flights also bypass long airport security lines and security check-in points. This does not compromise your safety, rather it's the safest way to fly. Only the crew, you and those that you select to accompany you will be on the flight. Another wonderful amenity when chartering private flights is the food. You, the passenger, may select from a wide range of gourmet catering providers to prepare what best satisfies your palate. While traveling on charter flights to New York, you can request food from your favorite restaurant to be delivered.
Private Jet Charter New York
Are you ready to expand your horizons with luxury jets from Charter Jet One? We offer a variety of travel options to fit your needs, such as empty leg flights, private jet rentals, and air taxi services. We also offer more permanent travel solutions; explore the world from new heights with Charter Jet One's selection of luxury private jets for sale. Get in touch with us today to start booking charter flights to New York!