Benefits of Flying on Luxury Jets at Charter Jet One
Nothing compares to traveling on the best luxury jets in the world. When you choose a private aircraft charter from Charter Jet One, your experience is nothing short of luxurious. Clients choose our charter service because of our comprehensive aircraft database, enticing amenities and world-class customer service. We invite you to discover the many benefits of private jet rentals, below, and encourage you to book your next flight with Charter Jet One.
Benefits of Luxury Jets
Global Aircraft Fleet
You don't have to settle for a standard commercial passenger airplane. Charter Jet One leverages a comprehensive global aircraft database to provide you with a private aircraft charter that fits your unique needs and lifestyle. When you're ready to charter a private jet, you can choose from a variety of aircraft classes, such as twin pistons, light jets or jumbo jets.  Contact one of our private travel agents for more information or questions about specific aircraft.
Private Security Services
According to Forbes,
Flying private also saves passengers the stress and frustration of going through those dreaded security lines.
As a renowned charter flight service, we pride ourselves in keeping our clients safe during their travels. When you fly with Charter Jet One, you can rest easy thanks to our comprehensive security services. Whether you're a government official, celebrity – or just value your privacy – our executive / VIP protection has you covered. We can provide you with aircraft security personnel as well as passenger verification to ensure your journey is safe and secure at all times.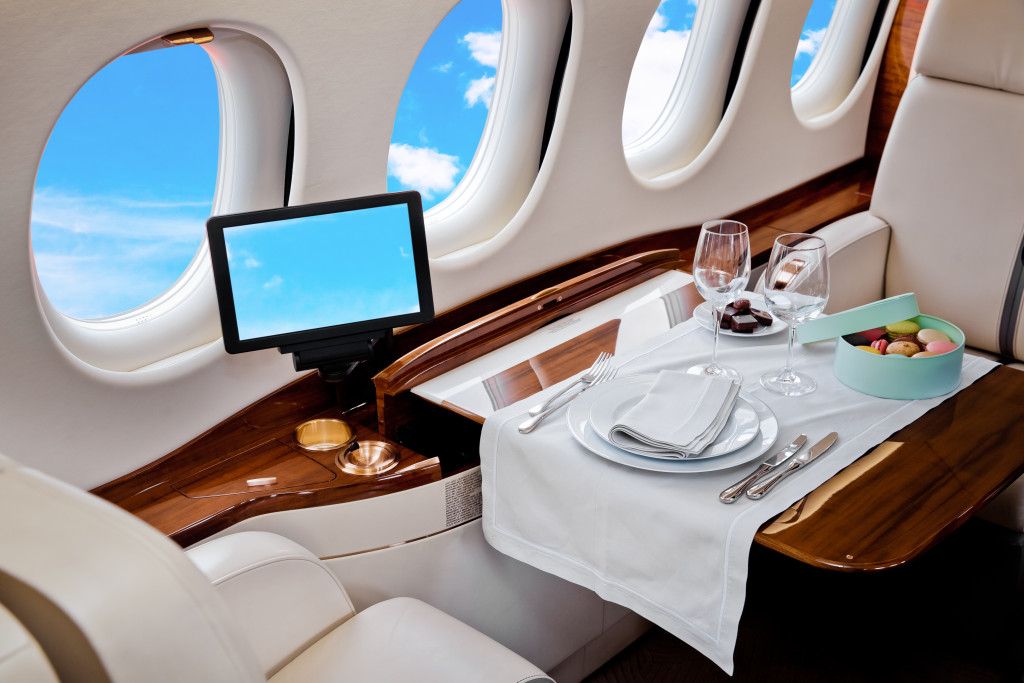 Fine Dining Options
Just because you're soaring at 30,000 feet doesn't mean you can't enjoy a good meal. At Charter Jet One, our luxury jets are about much more than just efficient transportation. We staff professional chefs on many of our aircraft to prepare delicious meals for you and your travel companions. Have your heart set on your favorite restaurant but don't have time to visit in-person? Our staff can order your favorite meal and have it delivered to the airport where you will be landing or departing.
Private Airports and Ground Transportation
Charter Jet One works with both public and private airports to facilitate your travel around the globe. With over 480 cities covered worldwide, a private aircraft charter is always nearby. When it's time to travel, our luxury airlines provide our clients with transportation from their home, hotel or business directly to the aircraft runway whenever possible. Our flight crew will make you feel welcome while providing discreet, attentive customer service. We streamline the check-in and security process so you don't have to hassle with long TSA lines and crowded terminals.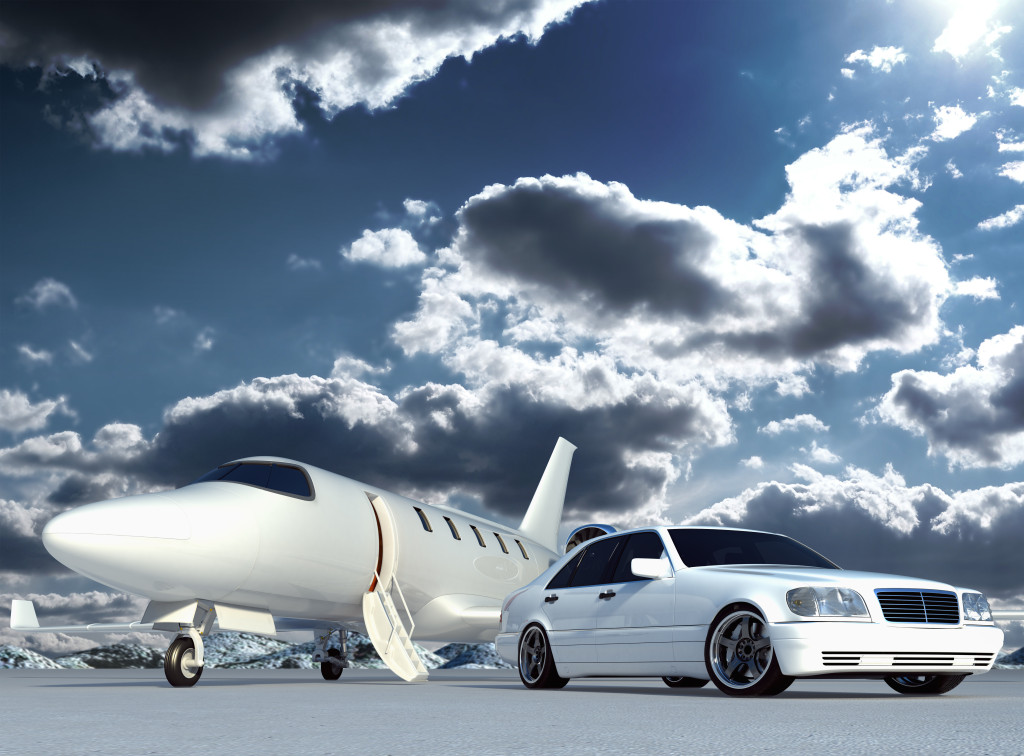 Charter Jet One's Private Luxury Jets
Traveling with luxury airlines should be a comfortable and enjoyable experience which is why Charter Jet One's private luxury jets are best-in-class. Contact us today for more information on arranging your charter plane rental and experience the many benefits of flying on Charter Jet One's luxury jets.
Request a Quote for a Private Charter Jet