The best private jets let business travelers reach their destination in comfort, style, and a timely manner. When it comes to securing the right set of wings, your company should choose one of the top 10 business jets. Each aircraft model provides its own set of interior amenities, passenger capacity, and flight range. Whether you're booking a chartered plane for an upcoming conference, or looking for private jets for sale, it's important to do your research to ensure a smooth travel experience. We recommend the following 10 best business jets for your next flight:
Top Private Jets: Performance, Luxury and Efficiency
Charter Jet One's Top 10 Business Jets / Top Private Jets:
The Best Private Jets for Business and Leisure Travel
Selecting the Best Business Jet
For business executives chartering private jets around the world, every second counts. That $25 Million business deal may slip through your fingers if you can't fly to Tokyo tomorrow to close the deal. When time is money, you must find the best business jet to get you where you need to be. Check out our overview of the top 10 business jets, below, to discover the perfect aircraft for your travel needs.
Experience Superior Jet Travel
What are the most important factors in selecting the best private jets? Qualities like fuel efficiency, operating cost, utility, comfort and luxury are some of the most important features executives consider when choosing a private jet charter for business travel. Private jet manufacturers such as Cessna, Gulfstream, Falcon, Learjet, Boeing and Hawker are constantly competing to produce a superior private jet experience. So, with all of the choices and options, what are the best private jets for business travel? Let's dive in.
Top 10 Business Jets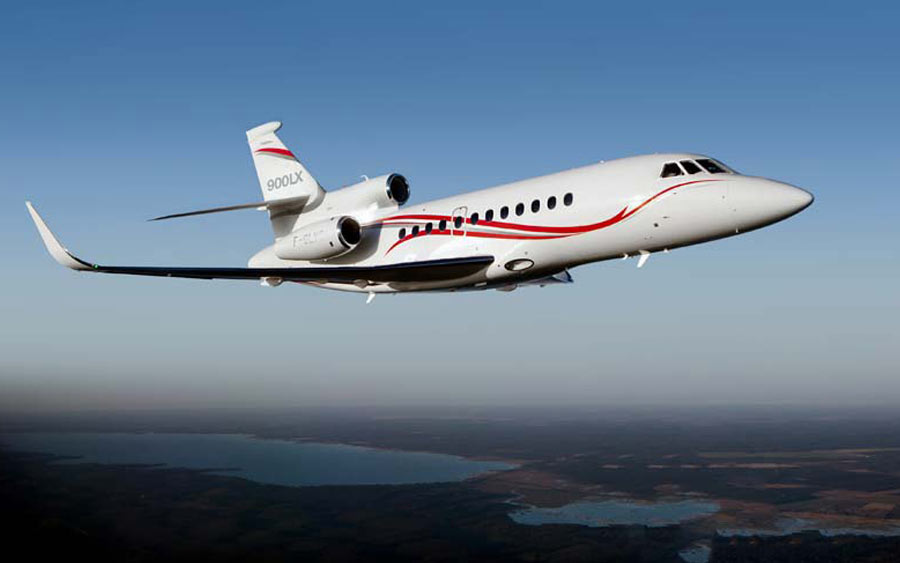 Dassault Falcon 900LX
The Dassault Falcon 900LX is latest in the very popular Falcon 900 series and one of the top private jets booked with Charter Jet One. This large-cabin private jet stands alone in its class for performance, comfort and efficiency. It will take you places its competitors cannot, like short runways and hot-and-high airports. As one of the best business jets, the Dassault Falcon 900 series also boasts more range and efficiency, delivering a range of 4,750 nm (8,800 km) while consumes less fuel.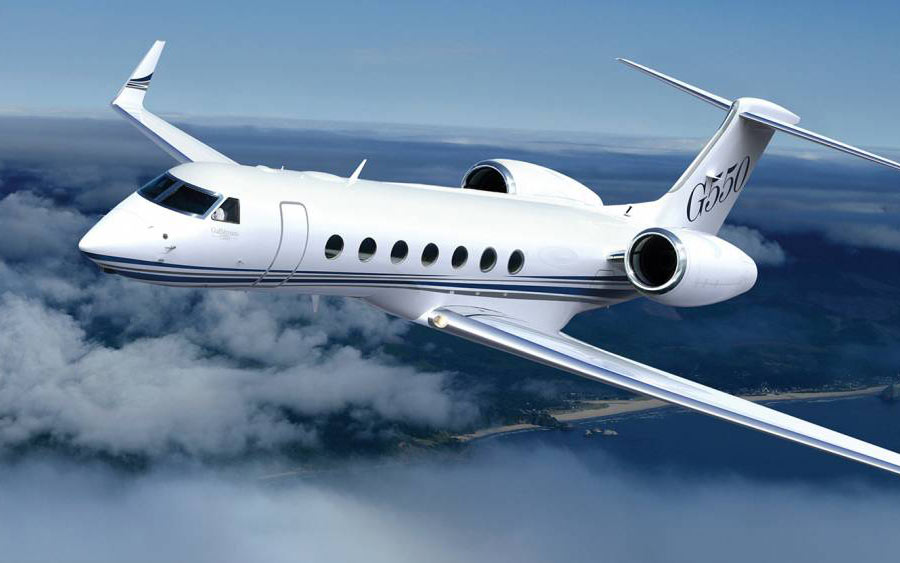 Gulfstream 550
The Gulfstream 550 provides the most thrust of any jet in its class with the power of two Rolls-Royce engines. The G550 can operate out of short-field, high-altitude airports and has the efficiency to fly 6,750 nautical miles/12,501 kilometers nonstop. It is spacious cabin can fit up to 18 passengers comfortably while flying nonstop up to 12 hours without needing to refuel. The Gulfstream 550 is one of the best private jets for medium-sized group travel.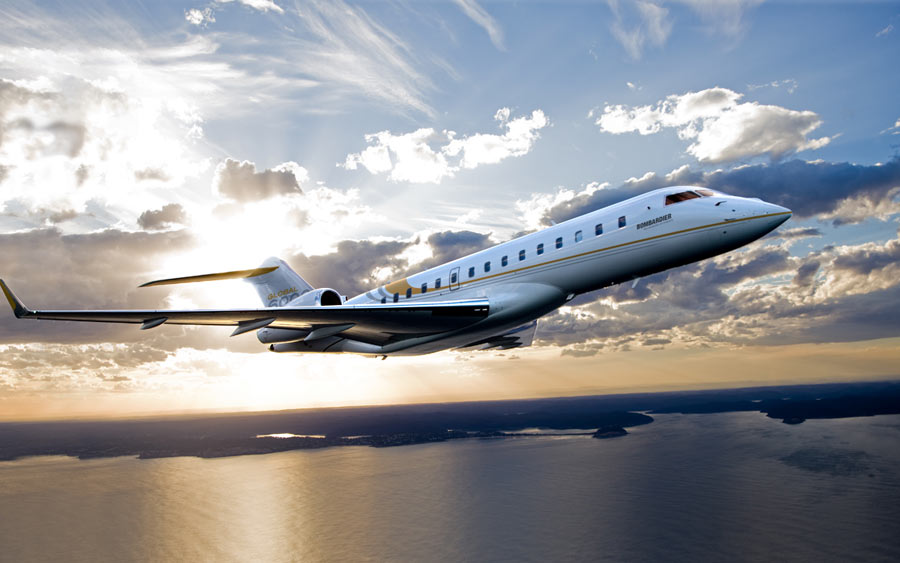 Bombardier Global 6000
The Bombardier Global 6000 sets the benchmark for comfort with a luxurious cabin that boasts one of the in-flight experiences in its class. From its state-of-the-art flexible 3-zone cabin through the aft stateroom and large cockpit, no detail has been overlooked in this aircraft making it one of the top 10 business jets. Amenities include a purpose-built galley, exquisitely detailed and ultra-refined cabin. Experience the tranquil sanctuary of its aft stateroom first-hand when you fly on this gorgeous aircraft. Its ultra-long-range performance connects you to your world while getting you to your destination ahead of schedule.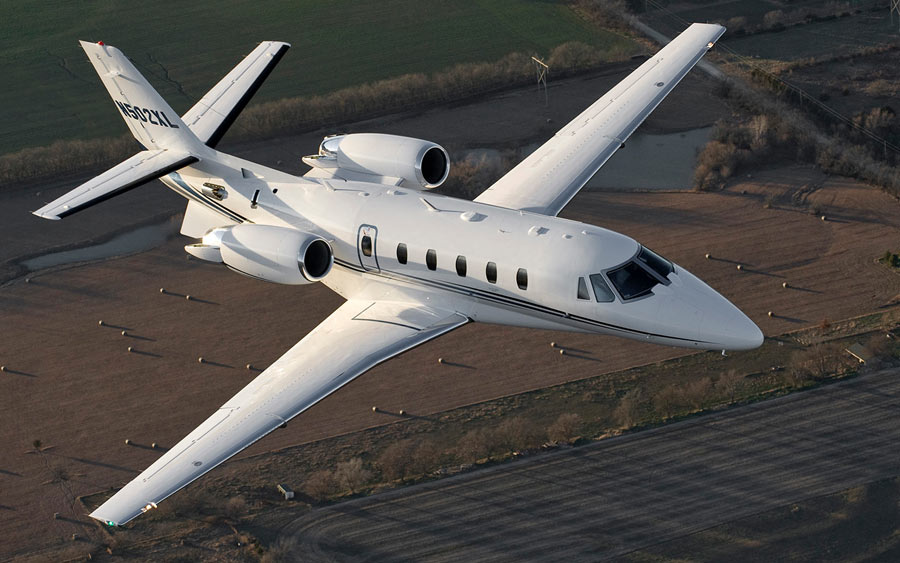 Cessna Citation XLS+
The ability of the Cessna Citation XLS to operate out of smaller airports, while still offering the comfort and amenities of a midsize jet, has made it one of the best-selling business jets ever built. Our list of the top 10 business jets wouldn't be complete without the Citation XLS. The cabin provides ample room for up to 9 passengers and is loaded with amenities generally reserved for larger private jets. With a range of over 2,000 miles, the Cessna Citation XLS is the best business jet for shorter trips around the nation.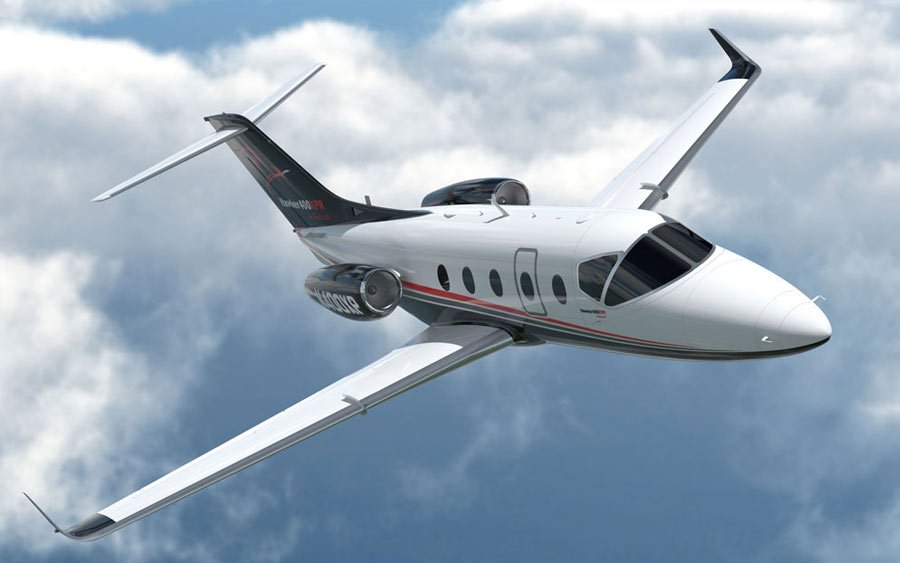 Hawker 400XP
The Hawker 400XP is another one of the top private jets commonly booked  for short to mid-range business flights. Powered by twin Pratt & Whitney JT15D-5R engines, it can reach a maximum cruise speed of 450 knots (518 mph) and is considered one of the fastest light business jets in its class.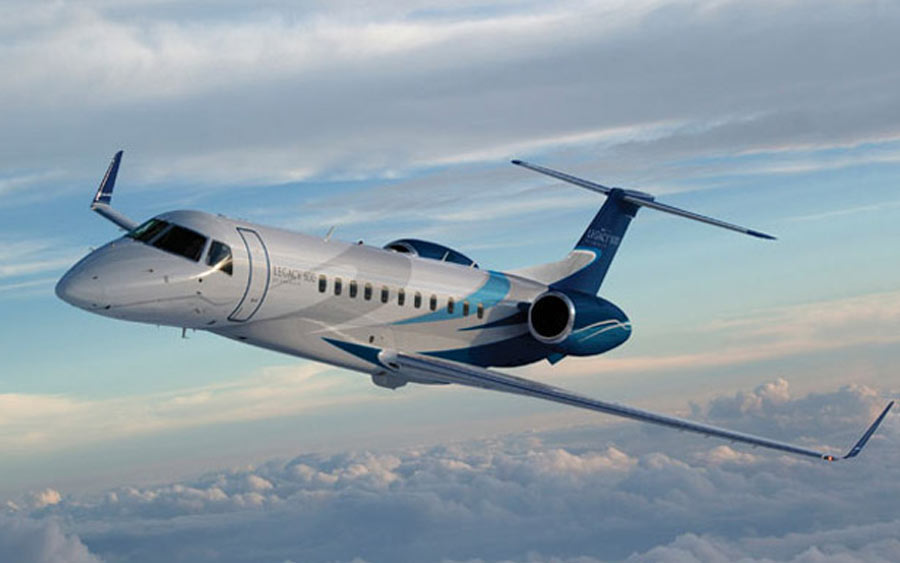 Embraer Legacy 500
The Embraer Legacy 500's state-of-the-art technology makes it one of the best private jets you'll find. It is the private jet of the future. The Legacy 500 is the first jet in its class to upgrade the conventional flight controls to digital technology. Also boasting one of the largest cabins in its class, this aircraft seats up to 12 passengers and features four pairs of facing chairs that convert into fully flat beds.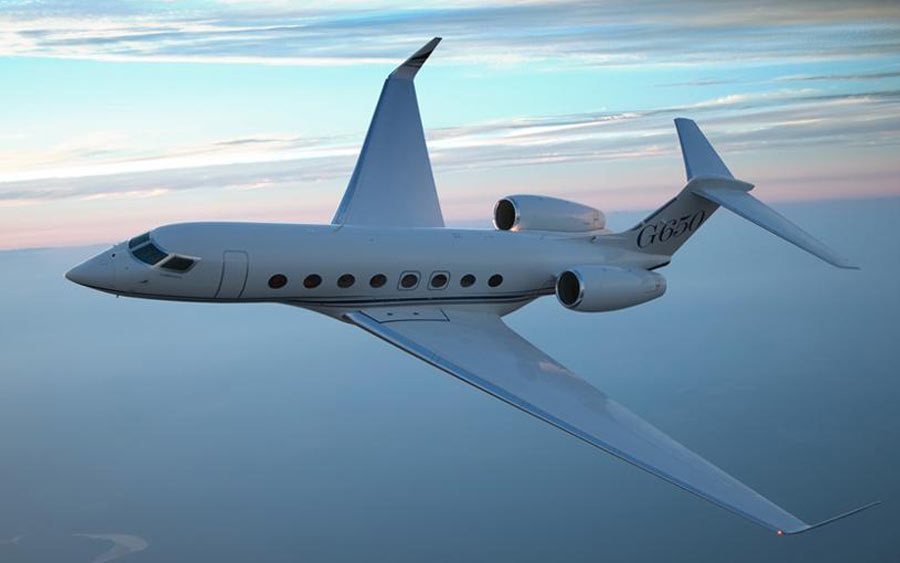 Gulfstream G650
The Gulfstream G650 is the perfect combination of speed and grace paired with style and comfort. As one of the top private jets, this aircraft seats up to eight passengers and has a range of 7,000 nautical miles. You can travel from New York to Tokyo almost an hour faster than other large-cabin aircraft in its class. You can charter or purchase a Gulfstream G650 from Charter Jet One!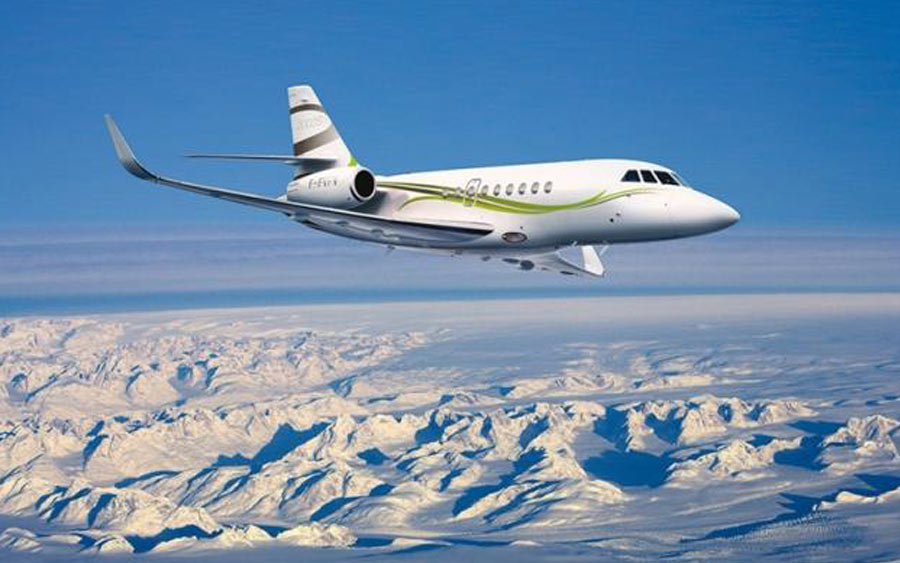 Dassault Falcon 2000LXS
The generous size and luxurious comfort of the Dassault Falcon 2000LXS ensures passenger comfort on flights of up to 4,000 nautical miles. This ultra-cost-effective and robust private jet is one of the most popular and successful Falcons to grace the skies. While it offers a big, spacious cabin, it can access short and challenging runways and smaller airports around the globe, making it one of the top 10 business jets available.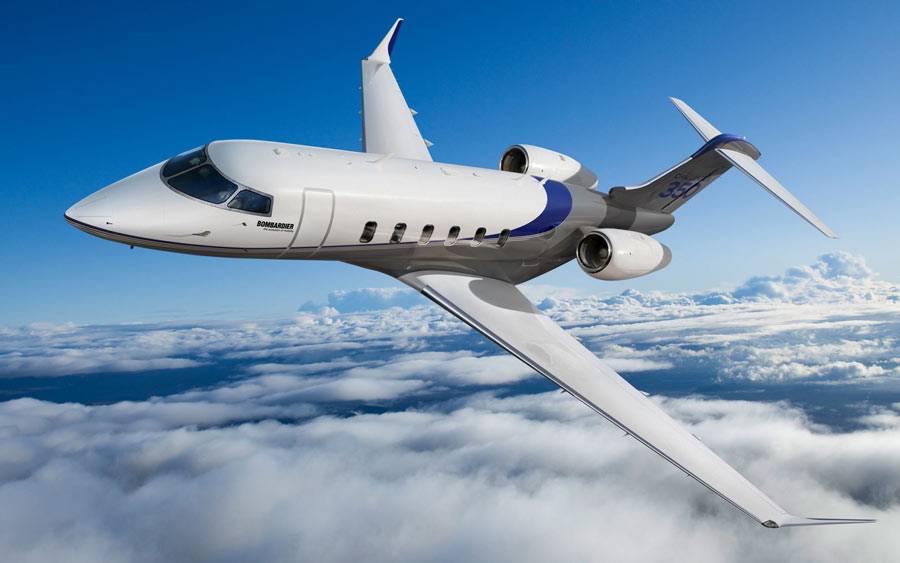 Bombardier Challenger 350
The Bombardier Challenger 350 offers performance, definitive reliability, and unmatched value. Its innovative cabin design, new range capability and lowest-in-class direct operating costs have earned the appreciation of executives, pilots and operators around the world. The newly derived engines on the Challenger 350 make it one of the top private jets capable of carrying eight passengers at distance of 3,200 nautical miles.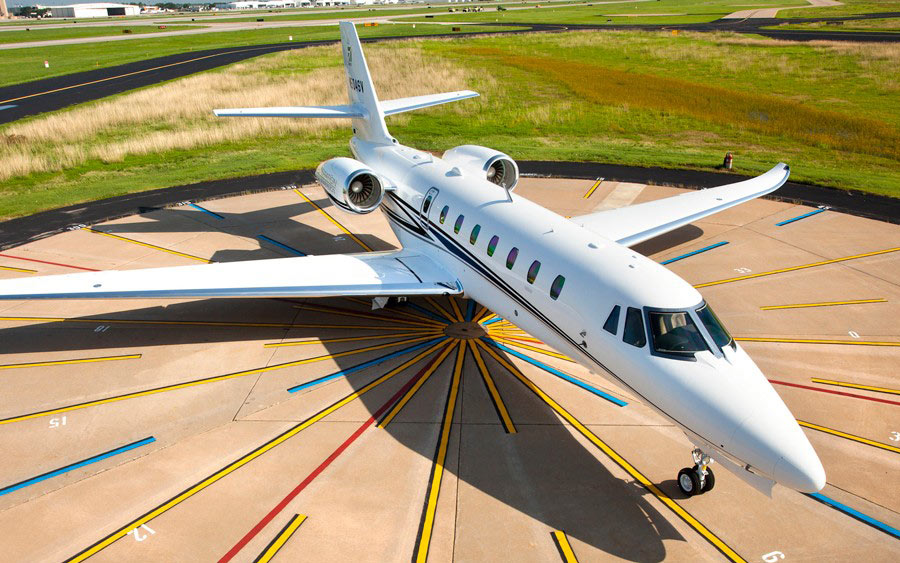 Cessna Citation Sovereign+
The Cessna Citation Sovereign is a transcontinental corporate business jet with the capability to fly up to 12 passengers over 3,200 nautical miles. As one of the best private jets, the Sovereign is loaded with updated amenities, features and tech. The class-leading short takeoff, incredible performance, innovative cabin design and enhanced technology answers the call of the modern business traveler.
Table of the Top 10 Private Jets
| | | | | | |
| --- | --- | --- | --- | --- | --- |
| Manufacturer | Model | Cabin Height | Cabin Width | Range (Nautical) | Passengers (Max) |
| Dassault | Falcon 900LX | 6 ft 2 in | 7 ft 8 in | 4,750 nm | 12 |
| Gulfstream | 550 | 6 ft 2 in | 7 ft 4 in | 6,750 nm | 18 |
| Bombardier | Global 6000 | 6 ft 1 in | 8 ft 2 in | 2,880 nm | 9 |
| Cessna | Citation XLS+ | 5 ft 7 in | 5 ft 6 in | 1,980 nm | 9 |
| Hawker | 400XP | 4 ft 8 in | 4 ft 9 in | 1,530 nm | 7 |
| Embraer | Legacy 500 | 6 ft 0 in | 6 ft 8 in | 3,450 nm | 12 |
| Gulfstream | G650 | 6 ft 5 in | 8 ft 6 in | 7,130 nm | 18 |
| Dassault | Falcon 2000LXS | 6 ft 2 in | 7 ft 8 in | 4,000 nm | 12 |
| Bombardier | Challenger 350 | 6 ft 2 in | 7 ft 2 in | 3,200 nm | 16 |
| Cessna | Citation Sovereign+ | 5 ft 7 in | 5 ft 5 in | 3,200 nm | 12 |
Book Top Private Jets with Charter Jet One
Why book with Charter Jet One? Many of our travelers first considered the benefits of owning a jet vs charter before deciding to book with us. Our luxury private planes can access hundreds of airports and our expert charter travel agents connect you with the best pilots around. The perks of hiring private jet charter service include medical transport options, cargo sensitivity, and most importantly, time sensitivity. Our team is standing by to set you up with one of the best business jets possible. 
Benefit from The Best Empty Leg Flights
Interested in more affordable methods to book the best business jet for your trip? Commercial airlines can become quite the hassle and take hours of your time. Private empty leg flights offer an excellent alternative to one-way commercial flights at a discounted rate! Book with Charter Jet One to take to the skies in one of the world's top private jets!
Request a Quote for a Private Charter Jet