Planning an international trip can create both anticipation and excitement. As you prepare for your family vacation or significant business commitment, there can be some anxiety knowing you will soon be on a very long flight that can result in exhaustion and discomfort. When flying commercial, you can expect long layovers, delays, inconvenient gate changes, and long lines while waiting to board and be seated. All of this adds up to many hours and much energy spent just getting to your destination. Does this age-old question ring a bell: Are we there yet? Follow these tips for long flights to stay comfortable – and discover why booking a private jet is the premier choice, especially for international flights.
Tips for Long Flights: Things to Consider
Benefits of Booking a Private Jet
When deciding between flying commercial or choosing to charter a private jet for your next international flight, you should consider these long flight tips. Even on a first-class commercial flight, you simply don't get the same exclusivity and amenities available with a charter jet flight. The privacy that comes with the latter can eliminate those exhausting long lines, baggage checks, time spent walking to your gate and the hours it takes to wait for international flights as you must be there much earlier than take-off.
When prioritizing your comfort for your next long flight, we recommend booking a Charter Jet One private plane that caters to your comfort at every turn. This includes a seamless booking process, exceptional in-flight entertainment, and convenient pick-ups at the hangar once you land.
Challenges of Long International Flights
Whether taking a business jet to Honolulu or chartering a private plane to Southeast Asia, your long trip ahead can take its toll on you mentally and physically. A comfortable, enjoyable journey begins from the moment you step foot onto the plane. Avoid large crowds and delayed flights by flying private. This elevated travel experience allows you and your group to select the time you board rather than the airline.
Additionally, you have spacious leg room, sleeper options, in-flight amenities, and white-glove service throughout the entire flight to ensure you are comfortable and at ease—even at 30,000 feet above the ground.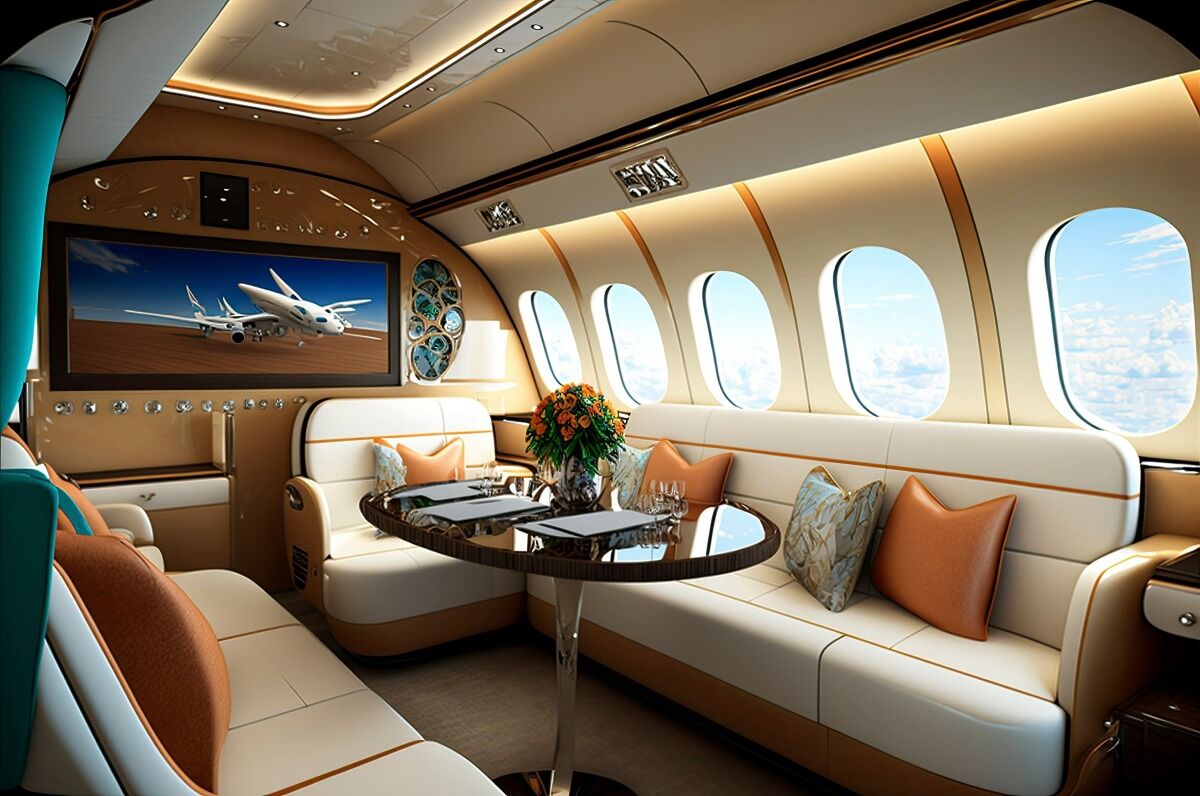 Follow these Tips on How to Be Comfortable on Long Flights
During preparation for a long flight, it is essential to consider your comfort level at every step, including before take-off and directly after landing. Follow these tips to be comfortable on an international flight, so you can feel well-rested and ready for the day ahead rather than suffer from body pains and exhaustion that can cost you precious time spent recovering in your destination of choice.
When traveling overseas to locations far from home, it is almost inevitable that you will deal with a bit of jet lag. You know that painfully groggy feeling from hours spent in the air followed by the difficulty of adjusting to a new time zone. Don't stress too much, these practical tips for being comfortable on long flights will help minimize your jet lag by prioritizing your health and wellbeing during your journey. There are many guides on how to beat jet lag that provide excellent strategies to reduce your exhaustion, this includes staying hydrated during your flight. You will also want to be aware of when you book your flight, whether you take a red eye or fly during the day — all while considering what time of day you will be landing at your destination.
An experienced booking agent from Charter Jet One is here to help you plan your next international flight with all these flight time considerations. That means less time recovering from your travels and more time indulging with friends and family or being prepped and enthusiastic for your international business pursuits.
In-Flight Amenities During Your Long Flight
One of the best tips to being comfortable on a long flight is to fly private for the high level of care you receive, including culinary options and convenient accessibility to WiFi and media. There is nothing worse than having hunger pangs and being limited to commercial in-flight food options that are often not very healthy or fresh. Select Charter Jet One for your next private overseas trip, so you can personalize your food and beverage options during the flight to include your favorite meals, snacks, and beverages for the ultimate in-flight comfort.
Our private charter flights offer incredible meal options — and if a few of your guiltiest pleasures land on the list of food favorites, enjoy those sweet or salty treats while you fly high. When it comes to drinking, it is recommended to minimize your alcohol intake and stay ultra-hydrated by drinking lots of water during your travels. This doesn't mean you have to forego the celebratory Champagne or favorite cocktail to help you unwind, just consider doing so in moderation.
During lengthy flights, cue up your favorite music and movies beforehand so you are ready to repose and enjoy some classic films or new releases you haven't had time to watch. Flying private gives you the perk of curating your in-flight media. That moment of outstanding comfort happens when you sink into a soft leather lounge chair with ample arm room, an ultra-comfy in-flight bed, or a reclined seat to watch a film. It's simply not the same on a commercial flight.
Fewer Interruptions for Executives on the Clock
Charter Jet One is all about working smarter, not harder. A tip to staying comfortable during your long flight means optimizing your work output without interruptions. For busy executives flying with us, we ensure that our reliable WiFi has fast speeds and dependable connections, so your work is not impacted despite being high in the sky. Many charter jets have prioritized designing their interiors so you are as comfortable, if not more, as you would be lounging in the luxury of your own home or office.
Finding time to rest while flying is also a top priority for busy executives who maintain demanding schedules. In between working, take some time to sleep and relax while you fly so that when you do land at your destination, your body and mind is well-rested for a comfortable transition into your schedule on land.
Comfortable Accommodations for Pets
For those who frequently fly with their pets, you know the stress and anxiety that comes with ensuring the comfort of your fur friends. Getting your pet safely to the destination while keeping them fed and at ease throughout a long flight is non-negotiable. When you fly with a private charter jet, you can often fly more comfortably with your furry friends by your side, knowing they will enjoy the ride as safely and securely as you.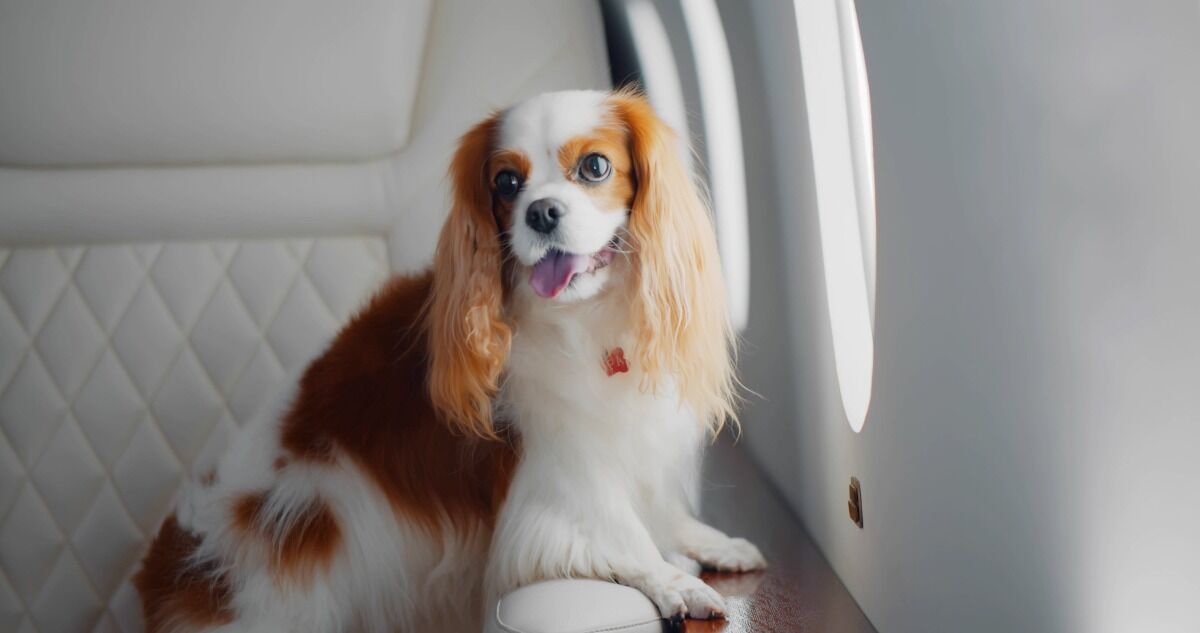 Get a Charter Quote today with Charter Jet One
Seeking luxury, style, exclusivity, and comfort during your next long international flight? Consider booking with Charter Jet One for a premier experience that prioritizes your comfort by connecting you with a private plane for your unique travel needs with the fastest booking process in the industry. Avoid the headache of flight comparisons and inconvenient travel times by working with our team who is ready to help you plan and book your next international charter flight.
Get in Touch with a Sky Agent Today
Connect with an experienced Charter Jet One sky agent today and request a charter quote to ensure a memorable experience for your next long international trip.