How to Beat Jet Lag by Hiring a Private Jet Service
We all know the feeling of jet lag: you land at your destination, groggy and disoriented, trying to adjust to a new time zone. The technical term is desynchronosis, which makes sense. Traveling across multiple time zones undoubtedly throws off your body's internal clock. The more time zones are crossed, the greater the desynchrony.
But there is a way to avoid many of the unpleasant experiences associated with jet lag: flying on a private jet.
Consider some of the most common symptoms
Fatigue

Insomnia

Headaches

Nausea

Dizziness

Confusion

Irritability
International Private Jet Charters
Chartering a private jet can help avoid these discomforts in many ways. Our flight concierge services help tailor your schedule to ensure that you arrive at the ideal time for your destination. They can also provide you with comfortable accommodations onboard so that you can sleep or relax during your flight.
Headaches and fatigue can be combated with frequent and easy access to hydration and lower cabin pressure. Private jets generally fly with lower cabin pressure than commercial airlines, which is less taxing on the heart and lungs. When your body doesn't have to work so hard, it isn't as exhausted, decreasing the symptoms of dizziness or confusion.
Finally, they can help you adjust to your new time zone upon arrival by providing services like concierge and ground transportation. Landing at a private airport offers a seamless transition through customs and immigration, leading to less frustration and irritation. If you're looking for a luxurious way to travel, need to be ready to tackle business upon arrival, or just want to enjoy your holiday to the fullest, there's no better way to avoid jet lag than to fly private.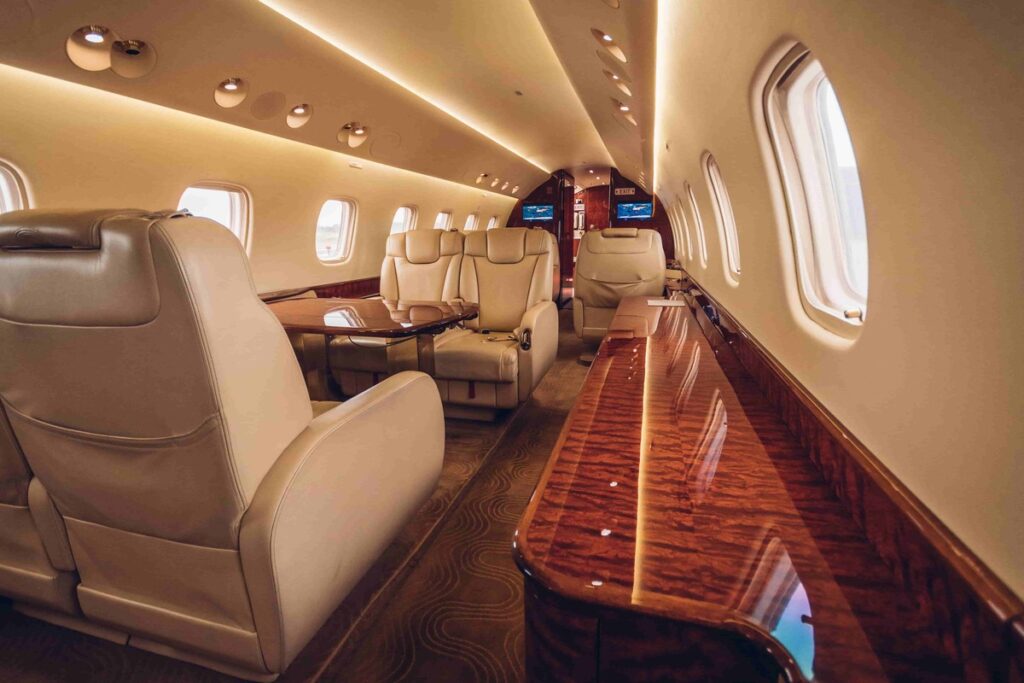 Private Jet Travel: More Than Just Luxury
Hiring a private jet service is ideal for stress-free long-distance travel. You can enjoy privacy, comfort, and convenience during your flight, from the moment you board the plane until you disembark. Besides sparing the hassle and exhaustion that come with commercial airliners, flying on a private jet offers a better way to unwind while en route to your destination, with cabin options to suit your needs.
You can request seats that recline flat or a plane that offers private bedrooms if needed. You can conduct business, hold a meeting, or just enjoy knowing that your business partners, travel companions, or family will arrive well-rested. Whether for business or pleasure, hiring a private jet service is one of the best ways to ensure less jet lag when traveling across time zones.
Jet Lag Travel Tip: Set your watch to your new time zone once you board your flight. Ask your private attendants to change the lighting according to your destination's day and night hours and try to sleep and wake accordingly. If possible, start preparing for the time change by slowly adjusting your sleep schedule before you depart.
Avoid the Hassles of Commercial Travel
Want to know another way on how to beat jet lag? A private luxury jet charter can help avoid the stress of commercial airport travel. Commercial flights tend to serve unhealthy food at inconvenient times, and noisy passengers make it harder to rest.
Long lines at security checkpoints and immigration, missing baggage, and searching for your transportation are a source of tension. Delayed or canceled flights and long layovers make matters even worse when your body needs time to adjust. All of these frustrations add up to ensure jet lag settles in quickly.
But you don't have to deal with these burdens on a private jet. Instead, you'll enjoy the foods you want when you want them, a quieter cabin, quicker entry upon arrival, your baggage handled with care, and a car waiting outside to whisk you off to your hotel, residence, or wherever you desire.
Chartering a private jet allows you to make requests that meet your individual needs, creating an experience far superior to flying commercially.
How to Beat Jet Lag: Travel Tip: While luxury travel feels like a great time to indulge, opt for healthier foods in smaller portions that are easy to digest, and remember to hydrate often. Heavy meals, alcohol, and large doses of caffeine only add to jet lag. If you do indulge, limit your quantity and drink water more often to combat dehydration and aid digestion. Save the coffee for times you would generally wake up according to your new time zone.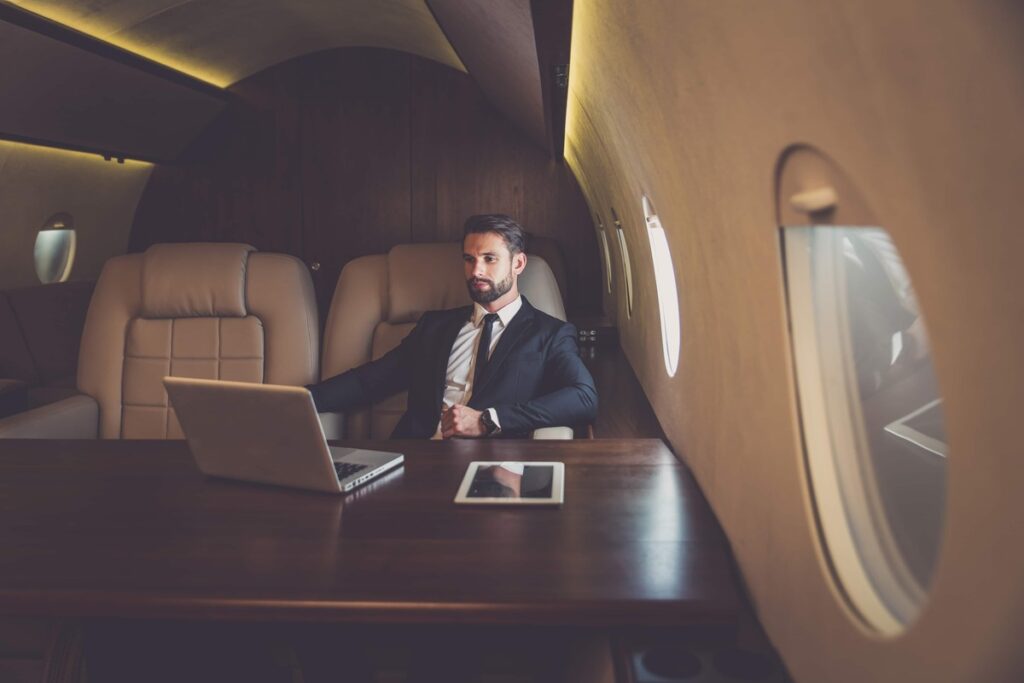 Schedule Down Time During Your Stay
Taking the time to relax and truly savor your stay will be rewarding. Even if your trip is all about business, try to carve out some time for yourself and ensure you get adequate sleep. Schedule a massage or an exercise session to let go of stress and just be in the moment. A luxurious, comfortable bed setup and blackout curtains ensure that all hours spent in your room are refreshing and revitalizing.
While this may sound indulgent for a business trip, know that you will perform better cognitively if your body is well cared for on your journey. Plus, staying refreshed during your stay allows you to make the most of every moment and have a more enjoyable experience. In addition, your return trip home will be an easier transition because you took the necessary steps while abroad to be well-rested.
How to Avoid Jet Lag: Travel Tip: Taking melatonin may help your body prepare for sleep at the appropriate time. However, prescription sleeping pills and over-the-counter sleep aids should be avoided unless you are genuinely sleep-deprived. While tempting, they won't help your body adjust naturally and may make it harder to wake when needed. In addition, sleeping pills may add to further brain fog and lead to less productive daytime functioning.
Ease Jet Lag with Charter Jet One
Jet lag doesn't have to ruin your vacation or business trip. By hiring a private jet with Charter Jet One, you can avoid the jet lag-inducing limitations inherent in commercial travel and get where you need to go quickly and efficiently. With the ability to move freely about the cabin, rest comfortably, and sleep properly, you will arrive at your destination feeling refreshed and ready to tackle your trip itinerary.
Request a charter jet quote for your next long-haul flight and enjoy international travel again.