Private jet holidays are private flying experiences for Thanksgiving, Christmas, New Years, and beyond that take your celebration to the next level. Escape to a warmer climate for sandy beaches or hit the ski slopes in the mountains. If you and your loved ones are planning to travel during the fall and winter seasons, consider some of these big benefits to private jet holidays before booking your flight.
What Are Private Jet Holidays?
Private jet holiday experiences are luxurious travel by charter jet around holidays and seasonal celebrations. Whether you are traveling home for Christmas, or bringing your family to an exciting destination, it is a great way to make everyone happy. How does private jet charter work around the holidays? There are some key items that make flying privately more convenient and enjoyable.
Benefits of Private Jet Holidays
There are several unique benefits to taking a charter jet over the holiday season. Not only are you improving the experience for yourself, but for everyone you are traveling with. Private jet charter vacations allow family members to gather in one space and spend time together while on the way to their destination. Instead of watching movies in separate parts of an airplane, you can enjoy endless entertainment options together, gather for a meal, and spend time chatting with privacy.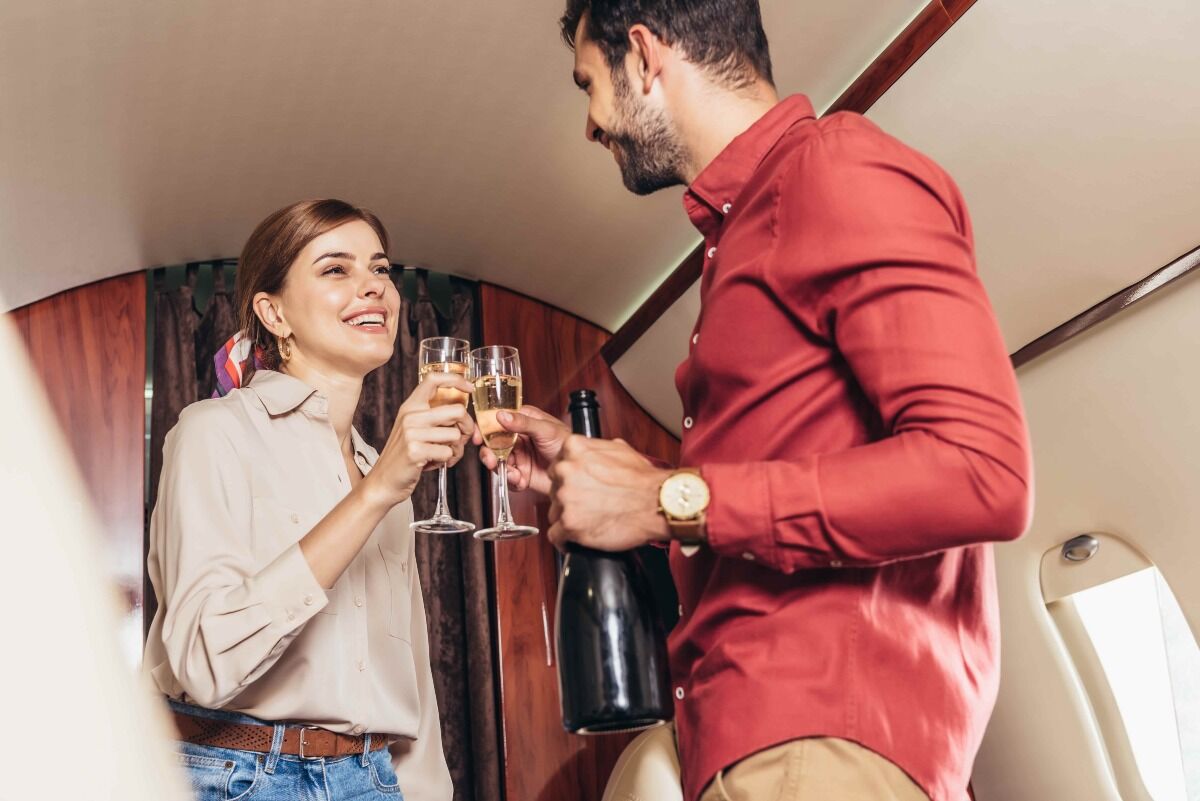 Give the Gift of Travel
If your friends and family are travel-lovers, private jet holidays make the experience that much better. Give the gift of luxury travel to your loved ones with a private flight to your dream destination. For many, the holiday season is one of the most convenient times to gather people together to get away from the house and the normal routine.
Both adults and kids can enjoy private jet holiday travel. While parents can avoid the stress of bringing young children onto a plane, children can also avoid the stressful and hectic environment of commercial flights. On a private flight, families can relax, have some snacks, watch movies, and even take a comfortable nap all while flying to their destination. For larger reunions or family gatherings, this can also be the most cost-effective option as a whole. Instead or booking dozens of expensive tickets, you can simply charter a flight and bring everyone along.
Escape the Cold Weather
Tired of the cold weather and hoping to escape to a sandy beach? Do it in style through an Orlando private jet airport, or Los Angeles fixed-base operator. There, you can access perfect warm weather, beautiful beaches, and great night life throughout the year. It makes for an excellent escape for people who are sick of the cold and snow.
Typically, these tickets are hard to come by during winter months when everyone is trying to get out of the cold. Avoid settling for inconvenient flights by simply scheduling a charter jet for the ideal time for your family. That way, you can land and start enjoying your vacation immediately. Uncomfortable seats also make sleeping on commercial flights near impossible, which can make jet lag even worse than usual when you arrive at your destination. With private jet holiday travel, you have the time and comfortable amenities to arrive refreshed.
Spend Time in the Snow
In the colder seasons, plenty of people are interested in visiting a winter wonderland. Get some of your favorite skiers together and visit the best slopes in the world. Whether you are booking an Aspen private jet, or to Utah and beyond, there are plenty of amazing opportunities to do winter sports or spend time in a cozy ski lodge.
With access to more private airports around the world than a typical commercial flight, a charter jet can get you much closer to your destination in the mountains. Instead of booking a long car ride from a city far away from the slopes, you can land right where the action is. We can simply arrange for you to land in the closest private airport, so you can waste less time driving and more time skiing.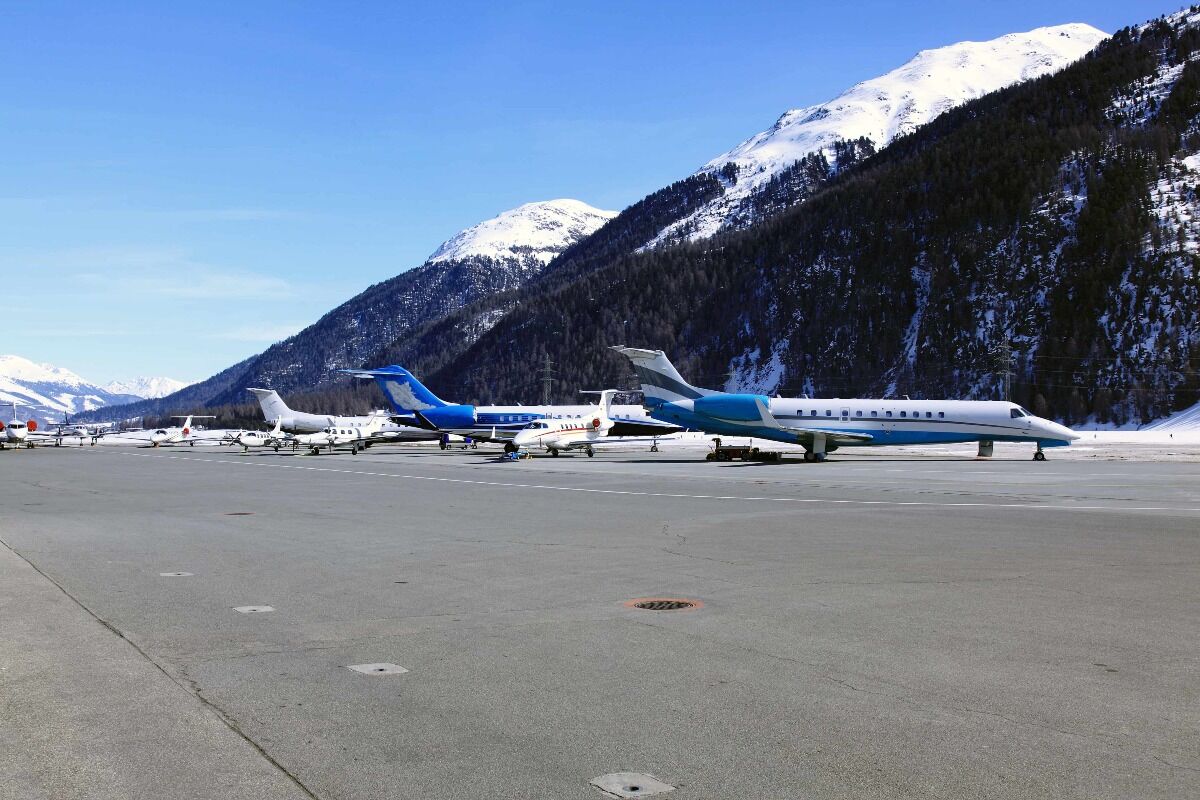 Celebrate on the Way to Your Destination
There is no need to wait to arrive at your destination to begin celebrating when you have a private jet. The fun can begin as soon as you board. With limitless options for great food, amenities, entertainment, and service, you can enjoy every step of the travel process. Get the chance to recharge and enjoy an escape for a while. Then, when it's time to head back home, you don't have to jump back into stress mode, just climb onto your returning charter flight and relax.
Avoid Crowded Airports
One of the most frustrating parts of traveling during the holidays is that everyone else is also traveling. Because commercial airports are always packed during this time of the year, avoiding them all together is the only option for many. With limited tickets and frustrating flight accommodations, many people are opting out of commercial flights for private jet holiday travel. Private fixed-base operators are much less crowded and run extremely efficiently, so travelers can get to their destination with ease.
Skip Frequent Delays
Another common grievance for commercial flyers is the frequent delays. These inconveniences tend to get worse during the holiday season, when more people are traveling back and forth and airports are filled with people. With less airport traffic through fixed-base operators, there are often much less delays. Not only are private travelers spending less time sitting on the tarmac, but they are relaxing in comfort the entire time.
With less people traveling back and forth through private jet airports, private jet holiday travel is made much easier and there are less factors holding up your flight's takeoff. Need to change the time of your flight? That is not an issue with a charter jet. Simply get in touch with a representative and they will assist to rearrange plans and ensure you are able to get to your destination at a more convenient time.
Make Your Own Schedule and Experience
In order to get the right flight through a commercial airport, tickets need to be scheduled much earlier. Even if you are proactive with your ticket purchase, you may not have the ideal date or time for your needs. With private jet holiday travel, you have much more control over your flight details. From the date and time to the aircraft and meal options, your flight can be customized to your preferences.
Private Jet Holiday Travel
Holiday charter flights bring a special and festive element to the winter season. If you are looking for a luxurious way to make this holiday especially exciting, consider booking a charter jet for you and your friends and family.
Arrange Your Private Jet Holiday Today
Interested in learning more about private jet holidays? Start planning your next trip with a representative from Charter Jet One. Request a private jet charter quote today to find the ideal aircraft, amenities, and schedule for you and your loved ones.
Want to learn more about charter flights? Check out our private jet travel blog.