Private jet charter vacations are one of the most exciting ways to get to your vacation destination. Whether you are traveling internationally or throughout the United States, taking a private flight will make your trip more luxurious, convenient and exciting. In the past, people used to look forward to boarding a plane for their adventure. Charter flights bring back the excitement of air travel – while also providing a more fun and comfortable experience. If you are thinking about planning your next vacation with a private jet flight, consider these exciting benefits.
Starting Your Vacation Out Right
Vacations are supposed to be relaxing, but sometimes planning travel can be pretty stressful. Booking a charter jet allows you to create a completely tailored travel experience that is more relaxing and enjoyable from beginning to end. When starting a vacation with a charter flight, you are building a vacation that is completely yours. Instead of stressing yourself out at the beginning of your time off, you can actually enjoy your trip from the start. It eliminates all of the most frustrating parts of trip planning.
Avoiding Commercial Airports
Taking private jet charter vacations means completely skipping the commercial airport. That also means skipping the security line, waiting at the gate, and the many delays and inconveniences that come with commercial travel. Beyond that, when you board a commercial plane, the amount of comfort you can achieve is pretty limited. With less than cozy seats, limited space, and crowded cabins, flying through a commercial airline is usually something you have to stress about instead of forward to it. When planning private jet charter vacations, you are creating an experience that sets the stage for the rest of your travels, beginning with luxurious amenities, more entertainment, and unmatched comfort.
Celebrating with a Private Flight
Private jet charter vacations allow you and your traveling companions to celebrate from start to finish. One of the best parts is the ability to bring a group on a flight and enjoy each other's company. Unlike commercial flight set ups, where you may not even be seated next to your friends or family, private flights allow you to spend time together, by eating, drinking and celebrating on your way to your destination. Flying should be an exciting part of your travel memories and celebrating on your private jet charter vacations is the way to do that. With amazing service and food available for your flight, your group will be able to relax, eat, drink and spend time together throughout your time in the sky. You can then arrive to your destination refreshed and ready to continue having a good time.
Easier Travel for Families
Traveling with the family can be an especially daunting endeavor when going on an airplane. If you are bringing young children onto a commercial flight, factoring in the need for entertainment, snacks, bathroom breaks and more can be completely exhausting. When booking a private jet, you have a better space to keep children happy and entertained. They can rest comfortably, watch their favorite shows and movies, and play games while you are on your way to a relaxing vacation. Private travel provides a much more predictable and open environment for your family.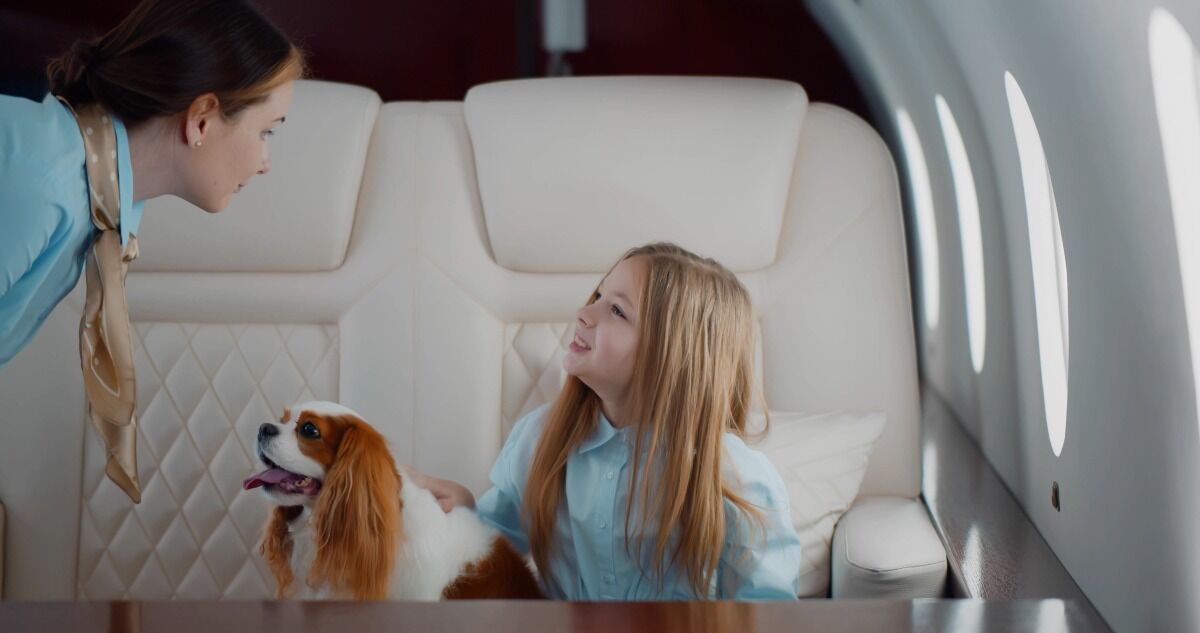 Destinations Around the World
Charter jets provide more freedom when choosing your vacation destinations. Beyond the convenience of booking a flight whenever you desire, there is also the added convenience of flying into private airports around the globe. When flying into a private airport, you are avoiding the crowds from massive airports, and the traffic when driving to a destination. This also often gets you closer to your final destination – with less time in the car and more time enjoying yourself. On commercial flights, tickets and seats can also fill up quickly depending on your destination, meaning you have less selection and control over your travel experience. On a private flight, all the seats are yours and you can move more freely while going to your destination.
Corporate Events
Business teams are some of the most frequent charter jet flyers, but many businesses also utilize private jets for their corporate events and employee appreciation trips. Having a plane set aside for your entire team sets a great mood and provides a more private and social environment to spend time together as a team and talk. It expands the possibilities greatly when your company is considering where to hold an event, and gets employees excited for added perks and more enjoyable travel. When it comes to large events like this, there is also often big savings in booking a private flight instead of dozens of commercial flight tickets.
More Entertainment
Tired of watching the same movies on a small screen during your flight? When flying privately, you have access to more personalized entertainment options, playing the movies and tv shows that you actually want to watch. You can also completely enjoy a meal with friends and have private conversations without an entire plane of people overhearing. For those that prefer to rest on planes, charter flights provide the most comfort and privacy so you can get some sleep and arrive at your destination refreshed and ready to have fun. Many of our planes also offer sleeping areas with beds for ultimate comfort. If you are traveling with family, these options can be lifesavers when it comes to avoiding tantrums and meltdowns.
Traveling on Your Own Timeline
Flying privately means that you can create your own timeline throughout your vacation. Instead of booking a ticket whenever an airline can take you, Charter Jet One allows travelers to select a departure time. That means things can go on your timeline, so you can make plans around a work, school and life schedule. On the day of your departure, you simply have to show up to the airport, and board your plane. It allows you to avoid the many annoyances that go along with scheduling other flights. There is also much more flexibility when it comes to charter flights. Decide to stay on your vacation a couple more days? Just get in touch with Charter Jet One and we can accommodate plan changes.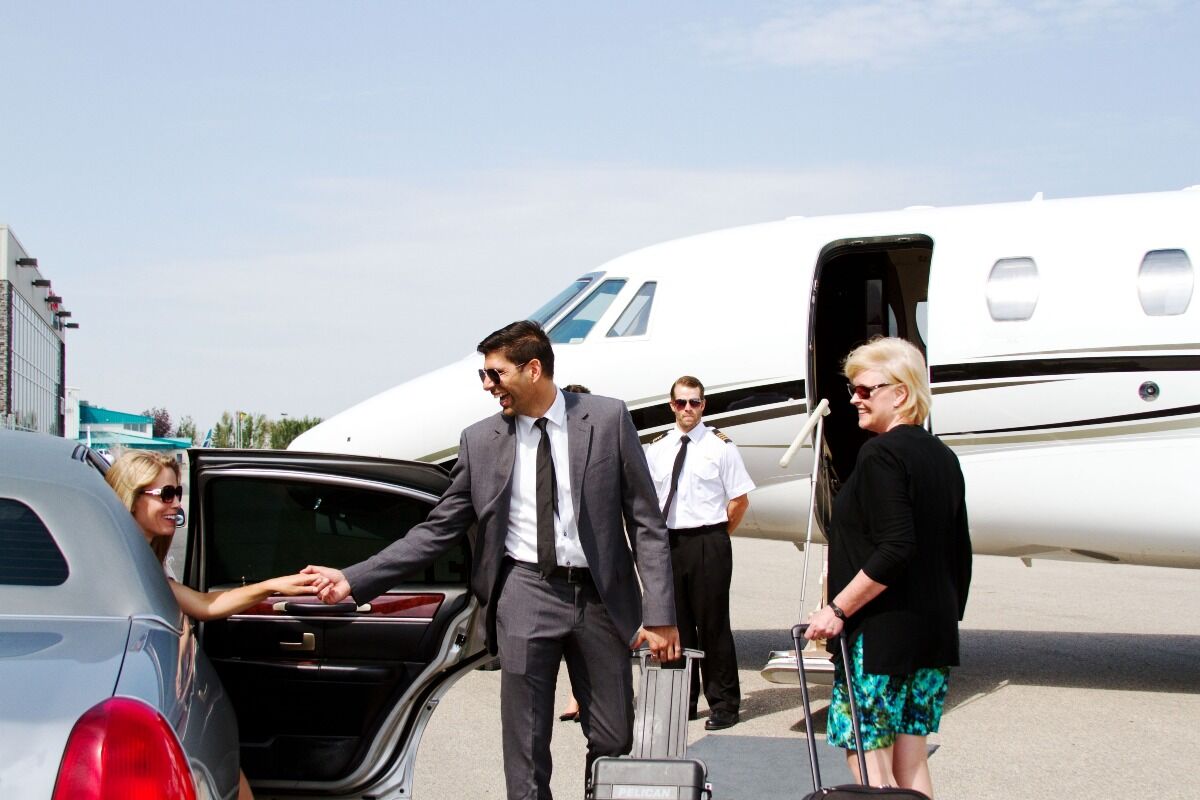 Picking the Perfect Aircraft
Another exciting element of flying on a private jet is the ability to literally select your aircraft from the best new private jets available. Aviation enthusiasts can go through our private jet charter fleet and choose the aircraft for their private jet charter vacations. You can also ensure that you will have plenty of space in your cabin to fit your specific needs. This freedom can be a game changer for people who travel frequently, because it allows you to build the ideal travel experience for your group.
Start Planning Private Jet Charter Vacations
Planning your next vacation does not have to be stressful for you and your family.  Allow the team at Charter Jet One to help you start planning the ideal travel experience for you and your loved ones. By flying with Charter Jet One, you are starting your vacation off right.
Request a private jet charter quote today to start the process of planning the perfect vacation.