Considering booking your next trip using private plane charter flight operators? It's important that you come prepared for your journey and avoid any last-minute surprises. While there are many benefits associated with charter planes vs. commercial planes, it helps to know the ins and outs of private jet travel before you arrive on the runway. Whether you're a frequent flyer or are new to the world of charter planes, these tips may help you make the most out of your luxury flying experience.
Private Plane Charter Tips
Book Your Flight in Advance
This may sound like a no-brainer, but many travelers fail to realize the possible limitations that may occur with last minute bookings with private plane charter flight operators. Aircraft availability, departure times and in-flight services are the most attainable when you book your flight in advance. It's also worth mentioning that one-way charter flights tend to have limited availability.
Request Special In-Flight Services
Did you know that many charter flight operators, including Charter Jet One, can provide specialty services upon request? Perhaps the most common request is food catering services. Select your meal plan in advance or order your favorite entrée from a local restaurant to enjoy in-flight!
Schedule Your Transportation to the Airport
Depending on where you're departing from, you may want to schedule your ride to the airport in advance. While most charter flight operators offer flexible departure times, you should always contact the flight crew if you're running late or require an earlier departure time.
Review Airport Access Capabilities
If this is your first time traveling with charter flight operators, you should familiarize yourself with the airport capabilities. Private airports may have limited access routes while larger airports may offer direct access to the runway. Call your travel concierge to confirm the most efficient route to meet your private plane charter crew.
Understand Runway Parking Etiquette
When driving to the airport, you'll want to be sure to abide by parking etiquette. For example, some runways allow you to drive your vehicle directly up to the plane where your flight crew is waiting, while others may have designated parking areas located nearby for arrivals. And always be sure to put your vehicle in park while unloading your luggage; you don't want your car to roll into the jet and cause delays.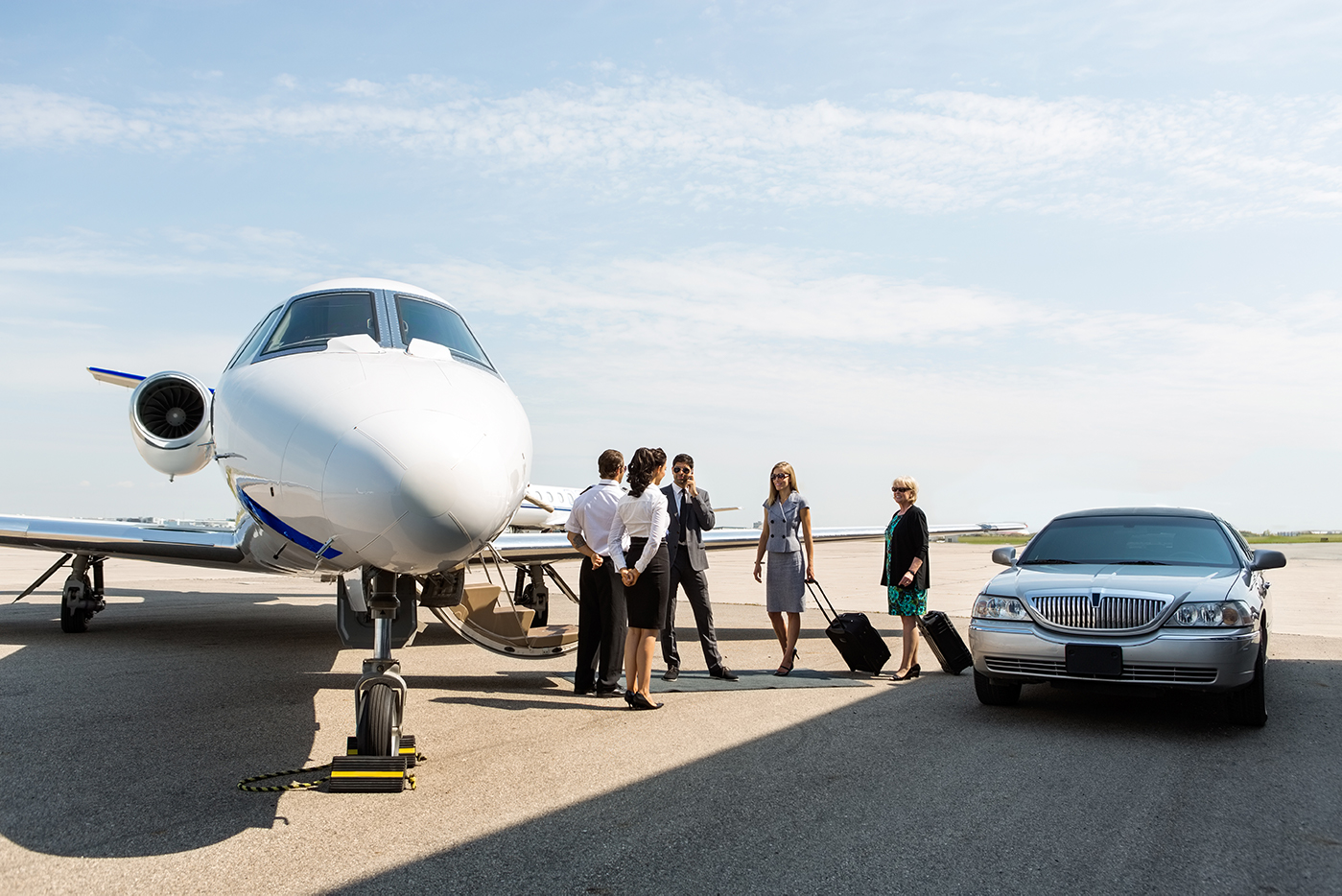 Avoid Packing Too Much Luggage
While you charter flight operators don't typically charge you per bag, there are often space and weight limitations. Depending on the size of your group or aircraft, there may be restrictions to how much you can bring. For this reason, it's best to only bring a couple large suitcases and a carry-on to avoid any issues when you arrive on the runway.
Give the Flight Crew Your Alcohol
Many travelers like to bring their alcoholic beverage of choice when they fly by private plane charter. If you're one of these people, be sure to give your alcohol to the flight crew when you're boarding. FAA regulations "prohibit passengers from drinking alcohol on board the aircraft unless it is served by the air carrier."
Bring Adequate Forms of Identification
Just like when you fly on a commercial airline, charter flight operators will need to see proper identification. If you're traveling overseas, don't forget to bring your Passport. A government ID is required whenever traveling on an aircraft.
Consider Tipping the Pilot and Staff
While your flight crew won't ask for compensation, it's customary to at least tip the pilot when traveling using a private plane charter service. If your in-flight crew meets or exceeds your expectations, you should also consider tipping those staff members as well.
Dress to Impress
If you've been invited by someone else onto a private jet, you'll likely want to dress-up for the occasion. You are representing the host of your trip and should be sure you dress accordingly, such as business or business casual.
CJ1 is Among the Top Charter Flight Operators
At Charter Jet One, we offer competitive rates to deliver exceptional services. Many of our customers have booked with us after comparing the costs of jet charter services.
Book Your Flight Today
Now that you've learned some valuable tips about traveling with private plane charter flight operators, it's time to start planning the trip. Unlike other private jet charter companies, Charter Jet One offers exceptional service from the moment you speak with our travel concierges. Are you ready for the ultimate luxury jet rental? Click here to book your flight today!