Private jet rentals are ideal when productivity counts. Saving your time and energy by avoiding commercial flight interruptions and delays is the difference between beginning your journey to Hawaii with stress and fatigue or with peace of mind. Whether you are a family seeking a spacious jet for your group or an executive who needs to get as much work done as possible during flight time, chartering private flights to Hawaii provides the perfect solution.
Private Flights to Hawaii: Top Benefits
Leading the way in private aviation, Charter Jet One flights unlock ultimate access to places around the globe with hundreds of airports across the Americas, Europe, Asia, Africa, Oceania and the US. You can rely on Charter Jet One for a prestigious, timely and seamless travel experience with world-class white glove services for a memorable travel experience. Here, we cover the six most notable benefits to booking your private flight to Hawaii.
1. Convenient and Flexible Booking
To ensure a smooth chartering process from start to finish, you will want to work with an experienced company that can support your travel needs with expert service. High-end travelers seeking comfort, ease and fast service should look no further than the industry leader, Charter Jet One. We book from the perspective of an aircraft operator, with detailed knowledge of aircraft capabilities, significant operator partnerships, and considerable expertise in scheduling domestic and international private flights. It's the peace of mind you've been dreaming of for your next oversees flight. We provide high-end travelers with guides on how to book a private flight to Hawaii so you can get past the planning and onto your travels more efficiently.
With the fastest booking process in the business, Charter Jet One provides the best in-class service for a memorable and convenient travel experience. Simply request a quote for the aircraft you are interested in, then find the perfect flight for you. When you are ready to arrive at your selected time, your charter jet will be waiting for you. The aircraft comes fully equipped with your desired amenities, which are selected during the booking process. While on board, our team can provide best-in-class service so you can have a memorable travel experience on your way to the hidden treasures of Hawaii's mountains and coastal oases.
Request a quote today for your next private jet charter to Hawaii.
2. Luxurious Fixed-Base-Operators (FBOs)
If you decide to fly privately, you will be pleased to know that there are hundreds of luxurious fixed-base-operators (FBOs) ready to support your travel needs. They provide a range of aviation services that include fuel, parking, and hangar space, among others, so that you can focus on settling into a leisurely flight as the island of Hawaii makes its way into your line of sight.
When you fly commercially, you only get two choices when selecting your seats, either coach or first class. While the latter can be a lovely experience, it just doesn't compare to a private charter experience where you are treated to privacy, incredible service, and the freedom to choose when you depart. Charter Jet One's fleet offers a diverse catalog of private aircrafts, from the Beech Baron twin engine piston aircraft to a midsize jet that combines the comfort and space of a larger personal plane but with the speed and agility of a small private aircraft. Other Charter Jet One aircrafts include:
3. Easy Island Hopping
A visit to Hawaii means experiencing a diversity of lush jungles, volcanic terrain, tropical beaches, and steep cliff sides that spill out to the blue waters below. It's near impossible to experience all the stunning string of islands spread across the ocean, but with a charter jet you can experience more of Hawaii than ever imagined.
By hopping on a small private aircraft, you can explore the quietude of Kauai, the capital of O'ahu to see Honolulu and the main Island of Hawaii where culture and nature await you. This exclusive method of transportation allows you to take advantage of the many perks of flying private while on your island getaway. Perhaps, your professional work brings you to Hawaii and you need to make your way from one city to the next for business purposes. Consider flying a private charter flight to Hawaii's stunning islands, so you can hop around with ease while saving time and enjoying the iconic landscapes below.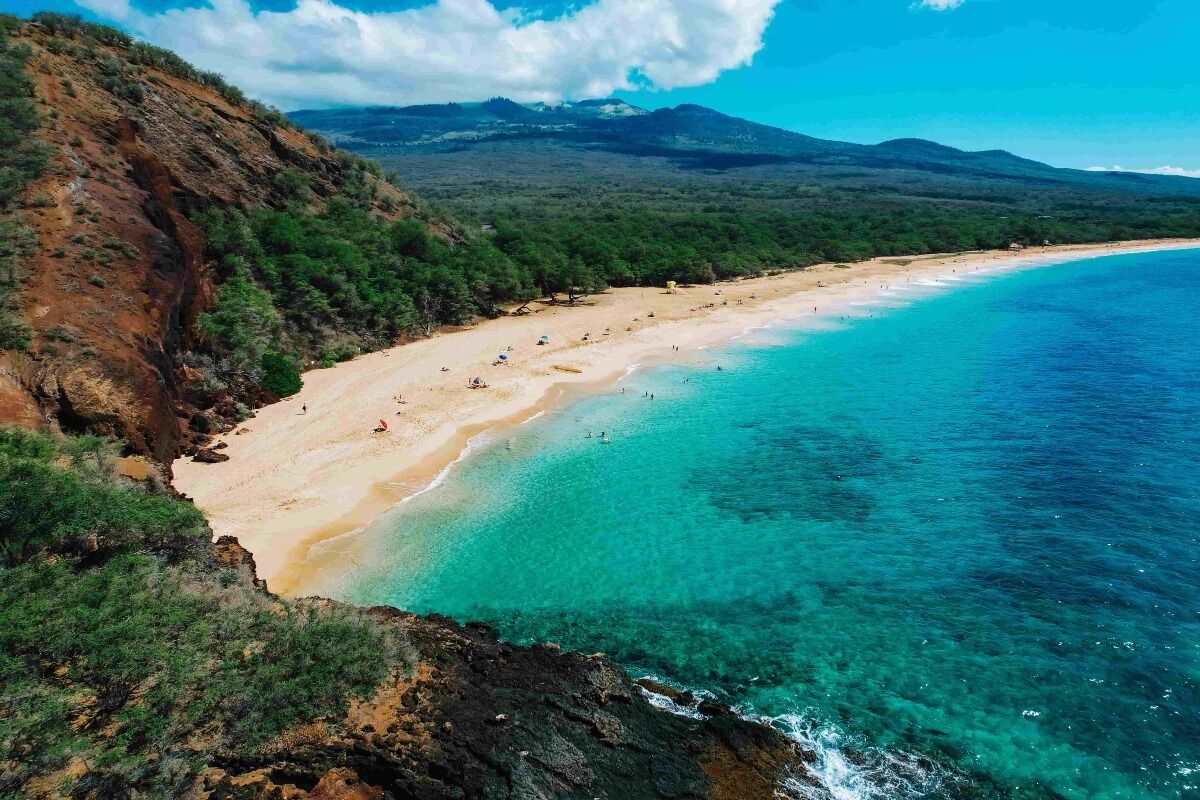 4. Faster Flights
When you find yourself craving a getaway, it usually means you're ready to flee your everyday life and arrive quickly to that serene feeling free of stress. If you're familiar with commercial flights, you know that there are many barriers to getting to your destination with ease. Flight delays, long boarding times, security lines, lost luggage, and time-consuming layovers. If you're considering a new way to travel that avoids these bothersome interruptions, consider chartering a private aircraft for your next flight to Hawaii. Chartering a private jet can also help you avoid the discomfort and fatigue caused by extensive and international flights, by tailoring your schedule to ensure that you arrive at the ideal time for your destination. Comfortable accommodations and custom services provide ease of travel to minimize jet lag and maximize energy for when you arrive at your Hawaiian destination.
We know you are busy and every moment of your day counts. It is why we ensure that you spend more time at your Hawaiian destination and less time spent traveling to get there. Charter Jet One has the fastest booking times in the business with sky agents who are the best at what they do and ready to cater to your every travel need for your next private jet flight to Hawaii.
5. In-Flight Time Well Spent
Charter Jet One provides the best selection of aircrafts and amenities for our clientele, who range from C-Suite executives to families seeking to elevate their group travel experience. Perhaps you value your in-flight time as it's a rare chance to connect with your friends and family as you make your way to the Hawaiian Islands. Imbibe and engage with your group over culinary and beverage selections of your choice in the absolute privacy of your private jet. This may also be an opportunity to rest and relax before landing in Hawaii, in which case our luxurious interiors and white-glove services await you.
If you do need to work on-flight, consider it impossible on a commercial flight due to loud and invasive distractions, busy airports, and disruptive layovers. For your next private flight to Hawaii, remember that you can get a considerable amount of work done on a smooth, private aircraft that can be especially catered for the busy executive.
6. Next Level Amenities
When it comes to high-class personal or business aviation, nothing beats a charter jet rental from Charter Jet One. Our luxury jet rentals offer Standard and Premium Catering Packages to support your unique travel needs. Our in-flight staff is available to arrange on-flight catering that could include continental breakfast, sandwiches, entrees, salads or appetizer platters depending on the time of day. The Premium service means you can customize the refreshments for you and your guests, from liquor to champagne or your favorite non-alcoholic beverages for a memorable sky-high sip during your private jet flight to Hawaii.
Charter Jet One also offers corporate concierge services that can include, but are not limited to, ground transportation, meals, entertainment and security services.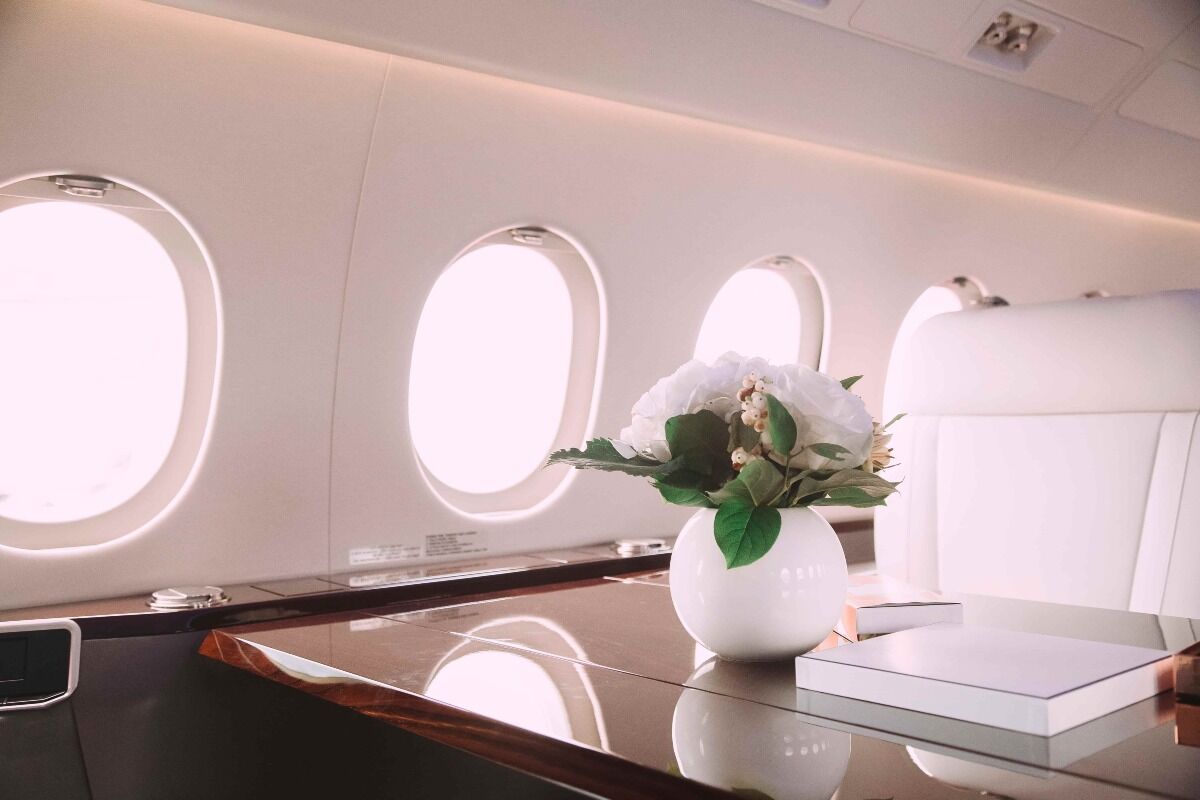 Access the Ultimate In-Flight Experience
If you are new to private aircraft travel, and are searching for a dependable, convenient, and luxurious FBO, you may want to consider these factors. There are hundreds of FBOs to select from and they are most certainly not created equal. Opting for private jet flight to Hawaii is a remarkable experience that should be treated as such. Look for industry leading FBOs that have proven their reputation. They should provide a convenient location, safe and secure parking next to aircraft, ground transportation, modern amenities, and excellent customer service.
Get a Quote from Charter Jet One for Your Private Flight to Hawaii
Whether your in-flight goals are to work or relax, with a group or solo, we offer a charter experience that caters uniquely to you. With the fastest booking process in the business, luxurious jet interiors, modern amenities and a frictionless booking process, Charter Jet One will help you travel to your next tropical escape. We are ready when you are.
Connect with our experienced and exceptional sky agents to inquire more about booking your private jet charter to Hawaii.