What is the fastest business jet? When flying, you want to get to your destination as quickly as possible. All that time you spend in the air takes away from your overall vacation. Luckily, our business jets accompanying our industry-leading charter flight service have some of the fastest speeds available. These fast jets give you and your passengers options for flights that are not only incredibly comfortable but also incredibly time efficient. Before you know it, you'll have arrived at your destination. What are the fastest business jets available to charter for your private traveling needs? We've compiled a list of our favorite and most powerful jets for you to choose from.
Boeing 737
One of our most luxurious and fastest business jets available, the Boeing 737 combines luxurious amenities with fast travel. As a Boeing Business Jet, this plane has space to include many incredible features, from a full bedroom onboard to a bathroom complete with showers. Travelers can relax or work in style and comfort as you travel to your destination. It also accommodates up to 50 passengers.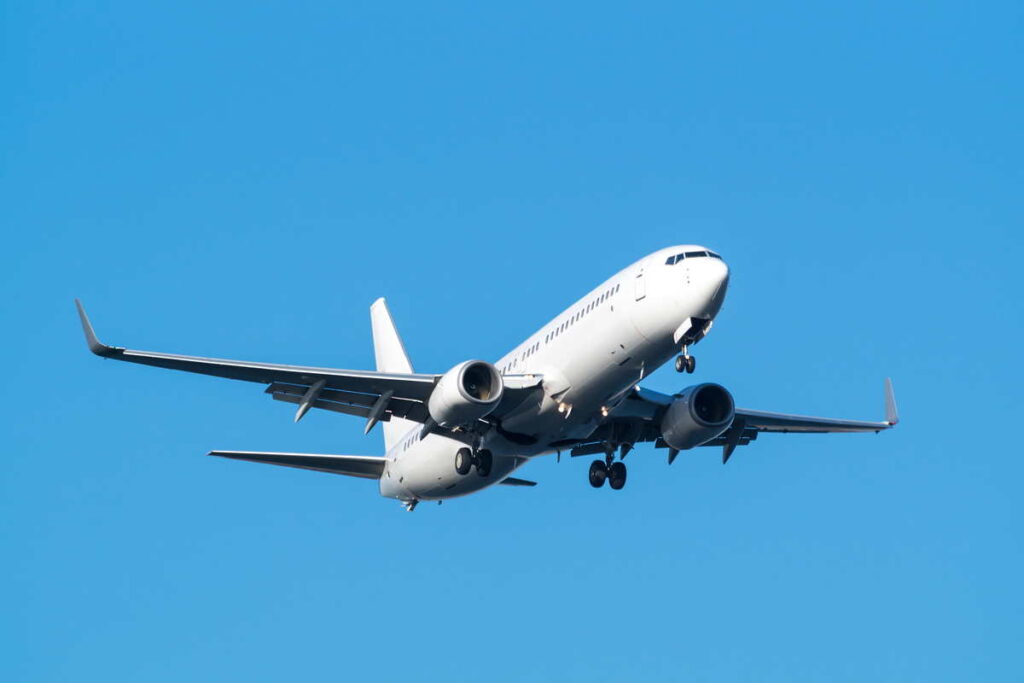 Boeing 747 Private Jet
What is the fast business jet for large groups? If you are trying to travel with a larger group of people, then the Boeing 747 private jet is perfect for you. As a private jumbo jet, you won't find this cargo size with any of the other fastest business jets on this list. Depending on which option you choose, up to 500 people fly can together. Or you can select a more luxurious design complete with living rooms or bathrooms for up to 50 people. Depending on your team's needs, you won't have to sacrifice size for speed.
Bombardier Challenger 350
One of the most spacious — and fastest business jet options — the Bombardier Challenger 350 is a super-midsize jet available through Charter Jet One. It boasts a maximum cruising speed of 458 knots with a range of 3,2000 nautical miles. To put it all into perspective, if you're flying from New York City, you'll arrive in London at just over 6.5 hours.
Cessna Citation
The Cessna Citation is a great option for those traveling with a smaller family or executive team. With up to seven passengers in this very light jet, you can enjoy the modern and luxurious interior while also traveling at a speed of up to 400 knots. Thanks to the two powerful Williams Fj44 engines featured on this plane, you'll be able to get across the country in no time.
Cessna Citation X / Plus
The Cessna Citation X jet is the second-fastest business jet available (we'll discuss the first later below). It's one of our most popular rented options through Charter Jet One. As a mid-size private jet, it has more room to bring on additional passengers and allow you to stretch your legs in comfort and style truly.
Dassault Falcon 5x
Our super midsize jets are some of the fastest available business jets out there, and we carry a wide range of options. But one of our favorites is the Dassault Falcon 5x, thanks to its gorgeous interior and robust design. This jet has a top speed of .90 Mach, a range of 5,200 miles, and one of the lowest fuel consumptions in its class. That makes it an economical, fast, and fun option. Another fun fact: it's the tallest jet in private aviation.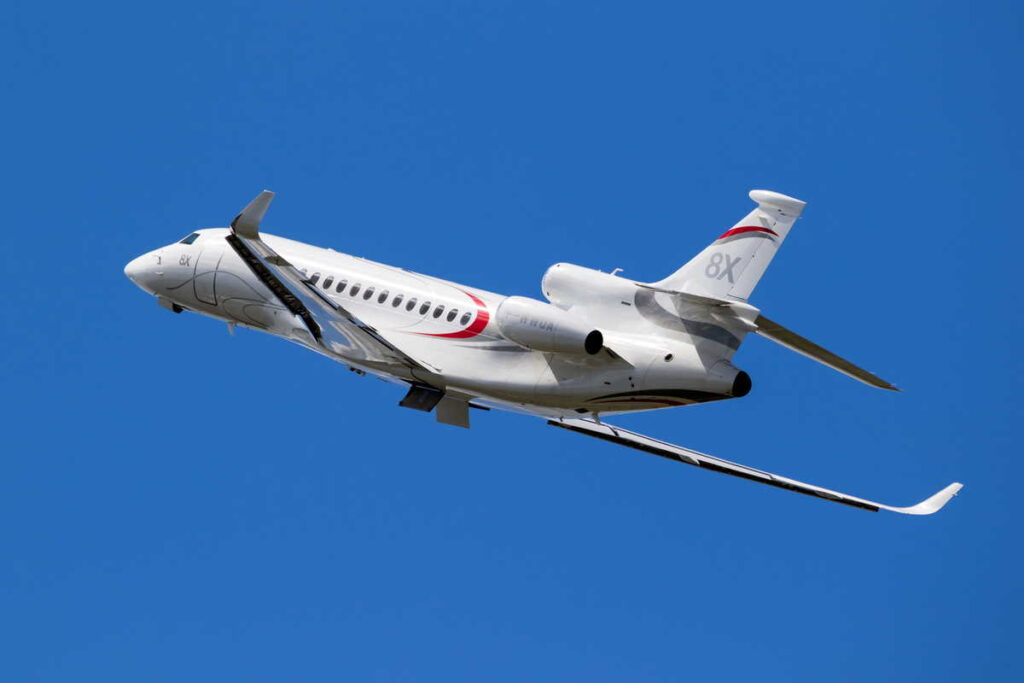 Gulfstream 500
One of our favorite and fastest business heavy jet rentals available, the Gulfstream 500 has a maximum operating speed of a whopping Mach.925. Pair that with the range of 5,000 nautical miles, and you'll be able to go anywhere in the world at a break-neck speed. Even better, you pair all that speed and power with a luxurious, comfortable jetting experience.
Embraer Legacy 650
This super-midsize jet option has power and class all in one jet. With a six-foot-tall cabin design that can fit up to thirteen passengers, this is one of the fastest business jet options. Our customers love it as well. This jet also has many fun and convenient features, such as a sizable climate-controlled baggage area, three seating sections, and a huge galley.
Gulfstream 650
This plane is the fastest business jet available. With a maximum operating speed of Mach 0.925 and a long-range cruise speed of Mach 0.85, you'll be reaching your destination in no time. While it fits a maximum of eight passengers, it has a range of 7,000 nautical miles. That means this business jet is ready to take you, your co-workers, or your family anywhere in the world at an incredible speed.
HondaJet
Are you looking for something more advanced for your private jet experience? We recommend the HondaJet, the first private jet manufactured by the Honda Aircraft Company. Not only do our customers love the sleek design of the airplane, but they also enjoy the fast speeds. Even better, the engine mounts featured over the wings help reduce noise emission and provide better fuel efficiency. This plane is sure to tick off all your boxes.
Light Jets
Light jets are the perfect option for those who are traveling shorter distances. Any model of a light jet can travel up to about 500 mph. On top of having a sleek design on the interior and exterior, it can hold up to eight passengers. If you need a small, efficient plane to get you somewhere fast, this is the perfect option.
Twin Pistons
Suppose traveling to a location that typically has shorter runways or somewhere just a short distance away, such as the Caribbean. In that case, a Twin Piston Aircraft is a reliable and fast option for your trip. Though it is a smaller plane, it super luxurious and comfortable for business or pleasure trips. The twin pistons we have available are the Cessna 402 or the Beech Baron aircraft.
Ready to Take Off with One of the Fastest Business Jets?
If you're hoping to combine speed with a luxurious travel experience, any of the above fastest business jets will be perfect for you. Let our team help select the best aircraft for your needs and destination. Rest assured that with any of the above choices, you'll get to your destination as fast as possible while also enjoying maximum comfort. Check out our long list of airplanes featured on our charter jet fleet to view even more charter flight experiences available through Charter Jet One.
Our industry-leading charter flight service makes every step in your journey enjoyable and stress-free, from ground transportation to landing and takeoff. If you're hoping to book any of the jets above, request a charter jet quote today.