At Charter Jet One, you'll find the best private jet charter flights for your specific needs. Many of our customers who choose jet charter flights for travel do so when they need to reach a more remote location without a major airport. It's important to our customers that they always travel on the best jet charter flight possible. Our clients leave us great feedback after booking their first chartered plane with CJ1. When you're looking for an elite mode of transportation, there are a few things you should consider.
How to Choose Jet Charter Flights
Select Departure and Arrival Location
The first step in securing your private jet charter flight is the itinerary. Identifying the departure location and destination city will help you narrow down the availability of jet charter flights. Where are you departing? Where are you arriving? Are your dates flexible? Much like commercial airlines, it's important to have an understanding of your travel requirements prior to booking.
Identify Your Passenger Count
Not all jet planes are built the same. You'll want to identify the number of passengers you're expecting in order to narrow down your aircraft options. For example, if you're traveling with four individuals, you likely won't need a large business jet for your trip. For groups of 20 or more, however, you'll want to choose a BBJ or large jet charter. Take a look at the following table to determine which aircraft size / class supports the number of passengers with whom you'll be traveling:
Seat Requirements
| | | |
| --- | --- | --- |
| Size | Class | Seats |
| Small Jets | Twin Pistons | 1 to 4 |
| Small Jets | Turbo Props | 6 to 9 |
| Small Jets | Very Light Jets | 4 to 8 |
| Small Jets | Light Jets | 4 to 8 |
| Medium Jets | Midsize Jets | 7 to 9 |
| Medium Jets | Super Midsize Jets | 6 to 10 |
| Medium Jets | Heavy Jets | 12 to 18 |
| Business Jets | Long Range BBJs | 25 to 50 |
| Business Jets | Jumbo Jets | 50 to 500 |
Select an Aircraft, Model or Class
Once you know how many seats you need, it's time for the fun part. At Charter Jet One, we can help you choose the specific aircraft from an expansive database. Or, if you already have one in mind, we can try to locate the private jet charter for your selected itinerary. It may be helpful to narrow down your selection to a specific class. Some business owners prefer to charter 747 BBJs for all the added luxury features while others find smaller models to be sufficient for their needs.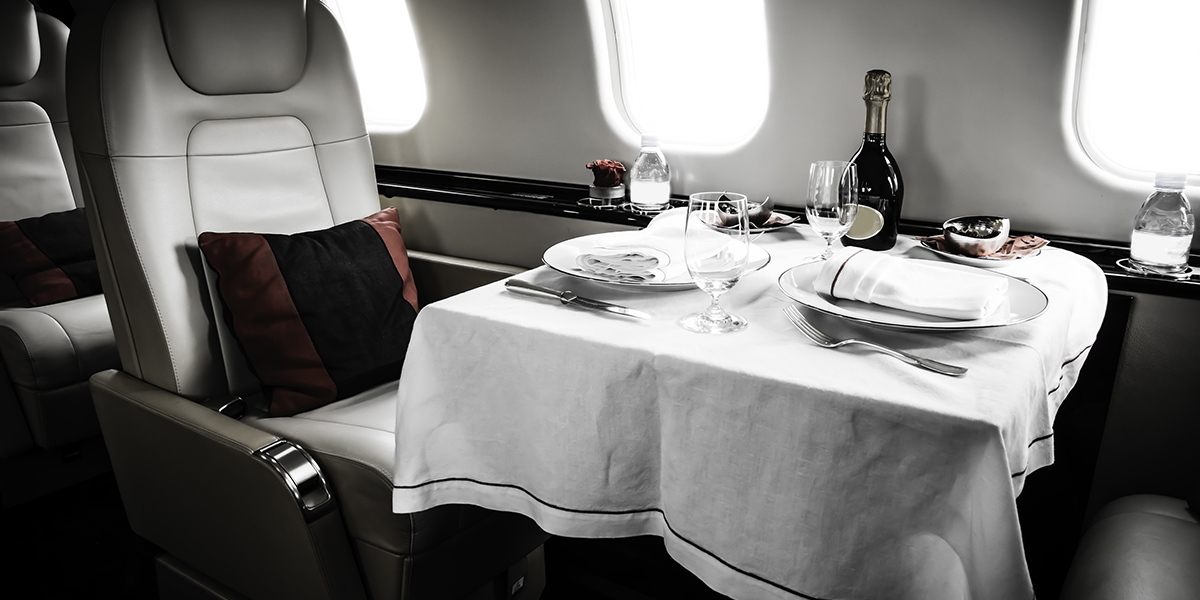 Top 5 Aircraft
Our most popular models for jet charter flights include:
Aircraft Rental Fleet
Book Your Jet Charter Flight
Now that you know all about selecting jet charter flights, it's time to book! From exceptional concierge service to high-class aircraft options, you can't go wrong with Charter Jet One. So what are you waiting for? If your business is ready to take to the skies in a charter jet rental, contact Charter Jet One for a custom airplane rental quote today! We're confident you'll be happy with your private jet rental cost.

Best Private Flights
Have you been searching for the right jet charter flights for your unique needs? Our company is proud to be one of the nation's leading charter flight services. From empty leg charter flights to a luxury jet rental, our travel concierges can find the perfect aircraft for your journey. Don't wait until the last minute — get in touch with us to reserve your charter aircraft today!
Charter Jet One
Selecting the right aircraft for your commercial or leisure trip can be a big decision. At Charter Jet One, we also offer a variety of helicopters in our fleet. If you're still not sure which is the best private jet model, why not book one for your next flight and find out for yourself? Contact us with questions and browse our website for more information about our private jet charter services. We look forward to providing you with exceptional service.