Traveling to the most popular destinations via commercial flight can make for a rushed, confusing, and exhausting day. Booking a private charter jet offers a luxurious and peaceful experience, allowing you to skip the crowded airport lines and commercial flights. With so many potential destinations, it can be difficult to decide where to travel to. If you're looking to book a private jet flight, we've outlined the top charter destinations, including London, Paris, New York City, Miami, and Dubai below.
Top Charter Destinations
1. London
London is one of the top private jet destinations in the world, offering a wide array of historic sites and modern attractions. With cultural sites like the Tower of London and the Kensington Gardens, it's no surprise that this city is a top travel destination. While you're exploring the historical attractions, don't miss trying classic English cuisine, such as a plate of Bangers and Mash or a signature Fish and Chips. With six major airports scattered throughout the city, arriving by private jet will give you the luxury of choosing the airport closest to your desired location.
2. Paris
A private jet flight to Paris offers a level of comfort and independence that a commercial flight of the same length could not afford. Rather than waiting for hours in cramped seats with little leg room, enjoy a journey on your preferred mode of transportation from our jet fleet. You can spend your flight relaxing or catching up on work with the help of on-board WiFi. While you're in Paris, you can explore the numerous historical and scenic attractions that make the city a top charter destination. Don't miss trips to the Eiffel Tower, the Louvre, and the Seine River.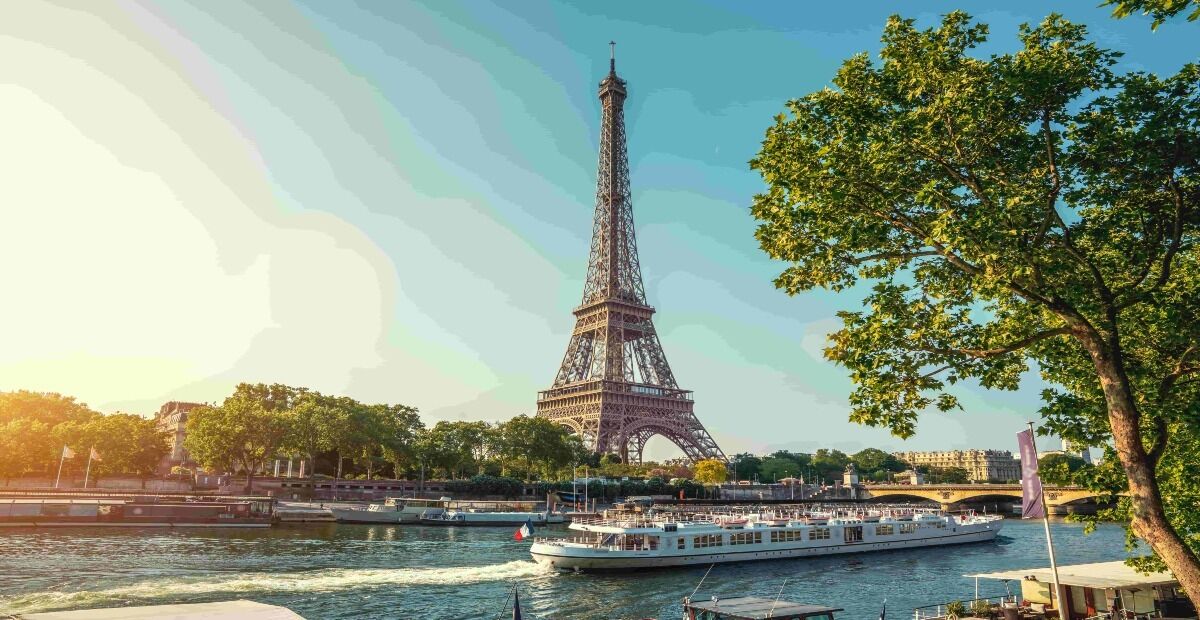 3. Aspen
For avid skiers and mountain enthusiasts, Aspen stands out as a top charter destination. Located in the western half of Colorado, Aspen is regarded as one of the top skiing destinations in the country. Rather than flying commercial, take a private jet to Aspen to cut down on your travel time and enjoy the privacy of a travel jet flight. Once you've arrived, you can explore one, or all, of Aspen's four legendary ski resorts: Aspen Mountains, Aspen Highlands, Buttermilk, or Snowmass Ski Resort. If skiing isn't your forte, you can book a charter jet during the offseason and enjoy Aspen's vibrant shopping scene, hiking trails, and renowned spas.
4. New York City
New York City is one of the most visited cities in the world and a top charter destination for good reason. With 12 airports situated around the New York City area, there's always a convenient airport to land at, whether you'll be staying in Manhattan or venturing out to Long Island. Since you won't have to worry about the weight or baggage restrictions associated with commercial flying, you can pack all the accessories and personal items you need to truly enjoy exploring the city. If you're considering traveling to New York City by jet, and are looking for a full luxury experience, consider using a New York City Fixed-Base Operator (FBO) for maximum convenience.
5. Hawaii
A private jet to Hawaii is a perfect way to enjoy your flight to one of the world's top charter destinations. Whether it be Oahu, Kawaii, Maui, or the big island, you can book a charter jet to your island of choice today with Charter Jet One. Traveling by private jet also affords you the luxury of hopping between islands at your convenience. You can experience the big city life of Honolulu and the relaxed, natural environment of Kauai during the same trip. Flying by charter jet can make an otherwise lengthy trip to Hawaii relaxing and enjoyable. While traveling to your island of choice, be sure to enjoy our 24-hour concierge service offered to every Charter Jet One traveler.
6. San Diego
The beautiful beaches of San Diego keep the city towards the top of the list of popular private jet destinations. Travel by private jet to get to the heart of the city (or the beach) as soon as possible. With beautiful weather, a lively nightlife, and miles of pristine beaches, San Diego is a city to which you will want to arrive in comfort and luxury. While in transit, our on-board concierge team will ensure all your needs are met, so you arrive ready to explore and enjoy the city.
7. Miami
Traveling by charter jet ensures that you arrive at the pristine beaches, warm weather, and nighttime activities of Miami in comfort and style. Miami is well known for its nightlife and is home to a number of unique and vibrant clubs, bars, shows, and entertainment attractions. The city also sports famous landmarks such as the Miami Tower and Everglades National Park if sightseeing seems more your speed.
8. Dubai
Known for its luxury shopping and vibrant nightlife, Dubai is one of the most popular private jet destinations in Asia. Chartering a private jet allows you to tailor your departure and arrival schedule to your liking, helping you beat the jet lag often associated with lengthy international flights. If you're making a longer journey to Dubai across multiple continents, and aren't sure how to plan it, a private travel agent can help. Speak with one of our private travel agents today to book your trip with ease and convenience.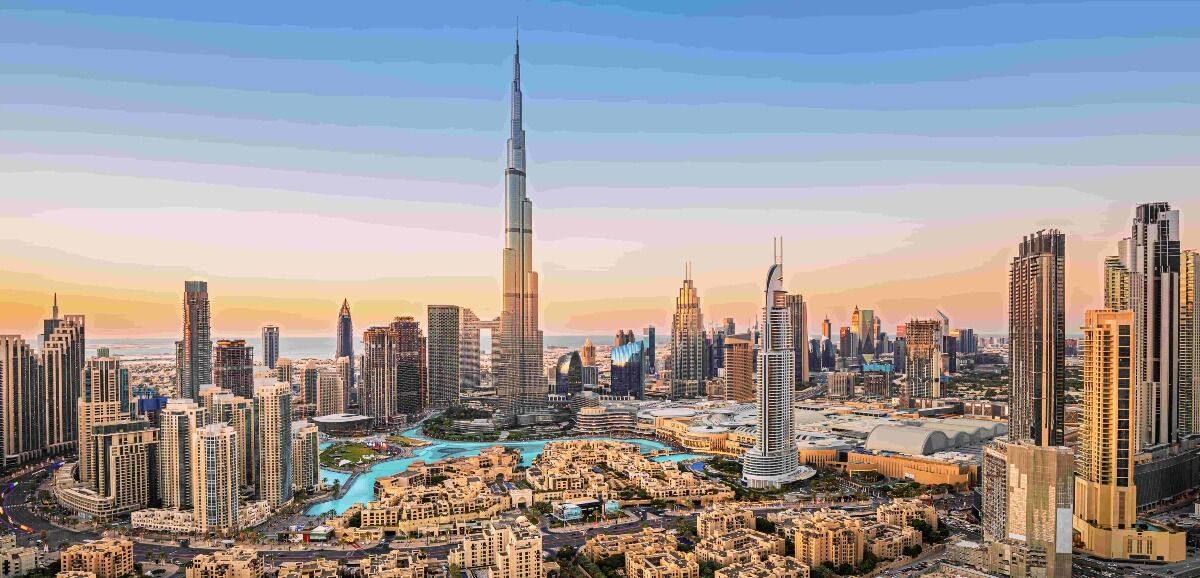 9. Washington D.C.
Whether you're visiting for business or vacation, Washington D.C. is a private jet destination you can spend days exploring. A visit to Washington D.C. isn't complete without trips to historical museums and monuments, such as the Washington Monument, the Air and Space Museum, or the Lincoln Memorial. Our concierge service can also arrange for your transportation to and from the airport, so you don't have to waste precious hours navigating the city's busy streets yourself. Furthermore, if you need to make last-minute changes to your itinerary, you can simply change the schedule of your jet's departure or arrival to meet your convenience.
10. Los Angeles
As a global epicenter of sports, entertainment, and popular culture, Los Angeles is one of the top charter destinations for good reason. Los Angeles International Airport (LAX) is one of the busiest in the world, so you'll want to be sure to miss the hassle of a full commercial flight. Once you've arrived, you'll be able to check out the activities and attractions that pique your interest, whether that be browsing through The Getty, taking a stroll down Rodeo Drive, or enjoying a day at the beach. Be sure to book a private flight on a jet with ample window space, so you can get a great view of the pacific ocean on your way in.
Travel to Private Jet Popular Destinations in Luxury
Looking to travel in style and luxury without the hassle of commercial flights? Our private jet charter service offers a seamless and comfortable travel experience to the top destinations around the world. Whether you're looking to explore the historical sites of London or Paris, hit the slopes in Aspen, soak up the sun in Miami, or experience the vibrant nightlife of Dubai, we've got you covered. With our fleet of high-end private jets and personalized concierge service, you can sit back, relax, and enjoy the journey to your dream destination.
Visit a Top Travel Destination with Charter Jet One
Flying to a top charter destination doesn't have to be exhausting and time-consuming. Traveling by private jet offers a relaxing journey with ample personal space. If you're planning an international or domestic trip to a top charter destination, consider traveling by charter jet with Charter Jet One. Request a charter jet quote today to get started.