How do I charter a plane? Determining the best way to book a private aircraft is easier than most travelers may think. While certain details are required when chartering a plane vs. what's needed when purchasing a ticket from a commercial airline operator, the booking process itself is fairly similar. Charter plane operators offer custom-tailored services and personal attention which lends to an enhanced traveling and booking experience. At Charter Jet One, we strive to provide exceptional service to both first-time and veteran charter customers alike. In this article, we'll answer the question, "how do I charter a plane" and provide an inside-look into the process involved.
How Do I Charter a Plane?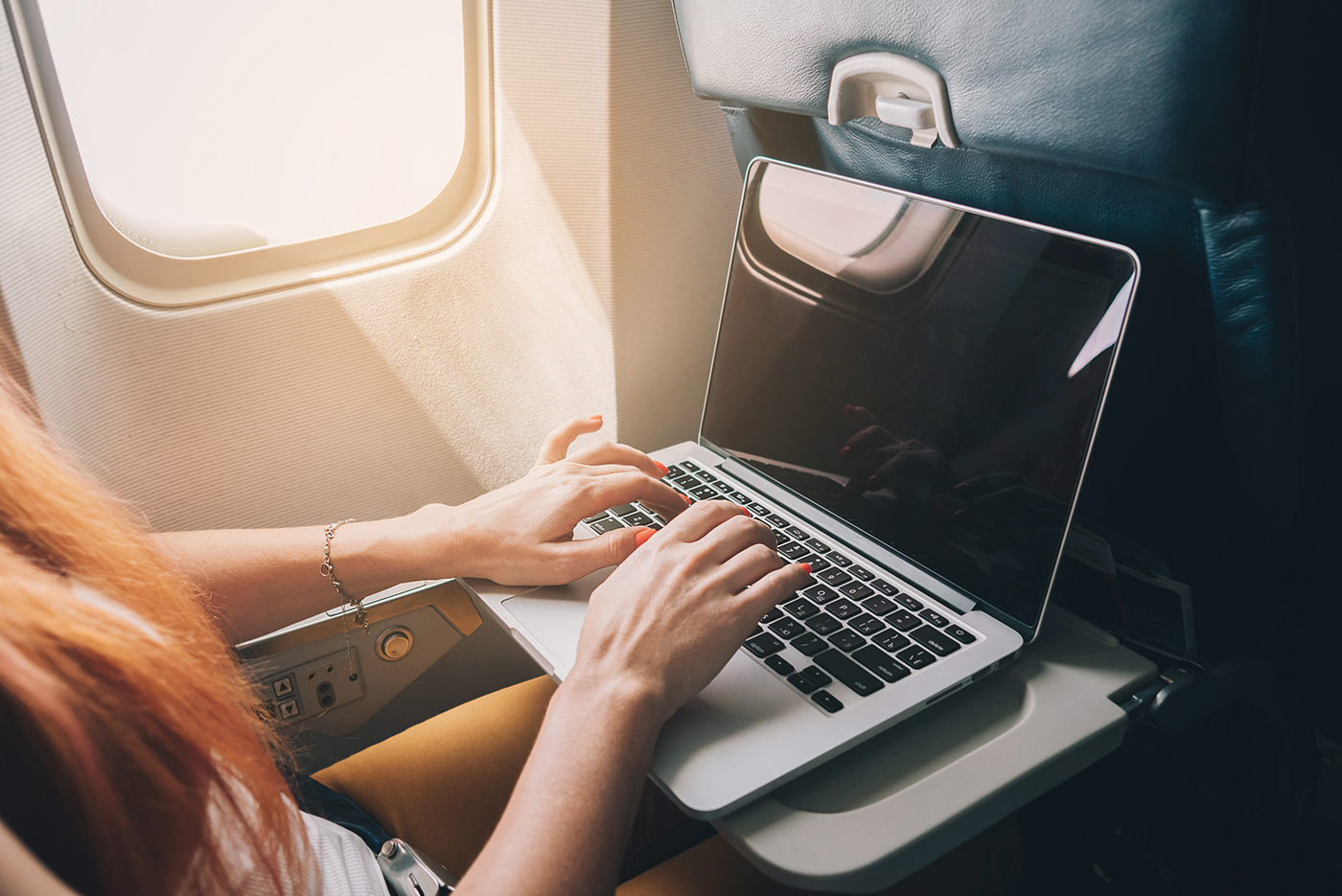 Consider Your Options
If you're asking, "how do I charter a plane," odds are you are new to the charter flight industry. Depending on your unique needs, a charter plane may or may not be the right fit for you. We recommend reviewing the differences between charter planes vs. commercial planes before making your decision. While there are many charter operators available to choose from, CJ1's private air charter services are among the best in the industry. We encourage you to learn more about our company, here.
Talk to Travel Concierges
One of the many advantages of private aircraft travel is gaining access to concierge services. If you're a first-time charter flyer, a travel concierge can help you through every aspect of the process. From selecting the right aircraft to finalizing your itinerary, our charter travel agents are here to assist. If you're wondering how to charter a plane — as it's never too early to start planning your trip — get in touch with our team to get started today.
Understand Terminology
There is some unique jargon associated with chartering a plane which you may be unfamiliar with. If there is some aspect of the process that you're unsure of, don't hesitate to ask. What's a turboprop engine? Is there a difference between light jets and prop planes? What does an empty leg flight entail? These are just some of the lingo used in the charter flight industry. Brush up on your understanding of charter terminology in our article, "What is a Charter Plane?"
Identify Your Requirements
How do I charter a plane for 10 people? How do I charter a plane that has meeting room space? Your unique travel requirements will directly affect the available options for your journey. Each aircraft has different passenger capacities, maximum distances, and in-flight amenities.  If you need help identifying all of these requirements, please contact Charter Jet One and we'll assist you in gathering all the necessary details for your trip.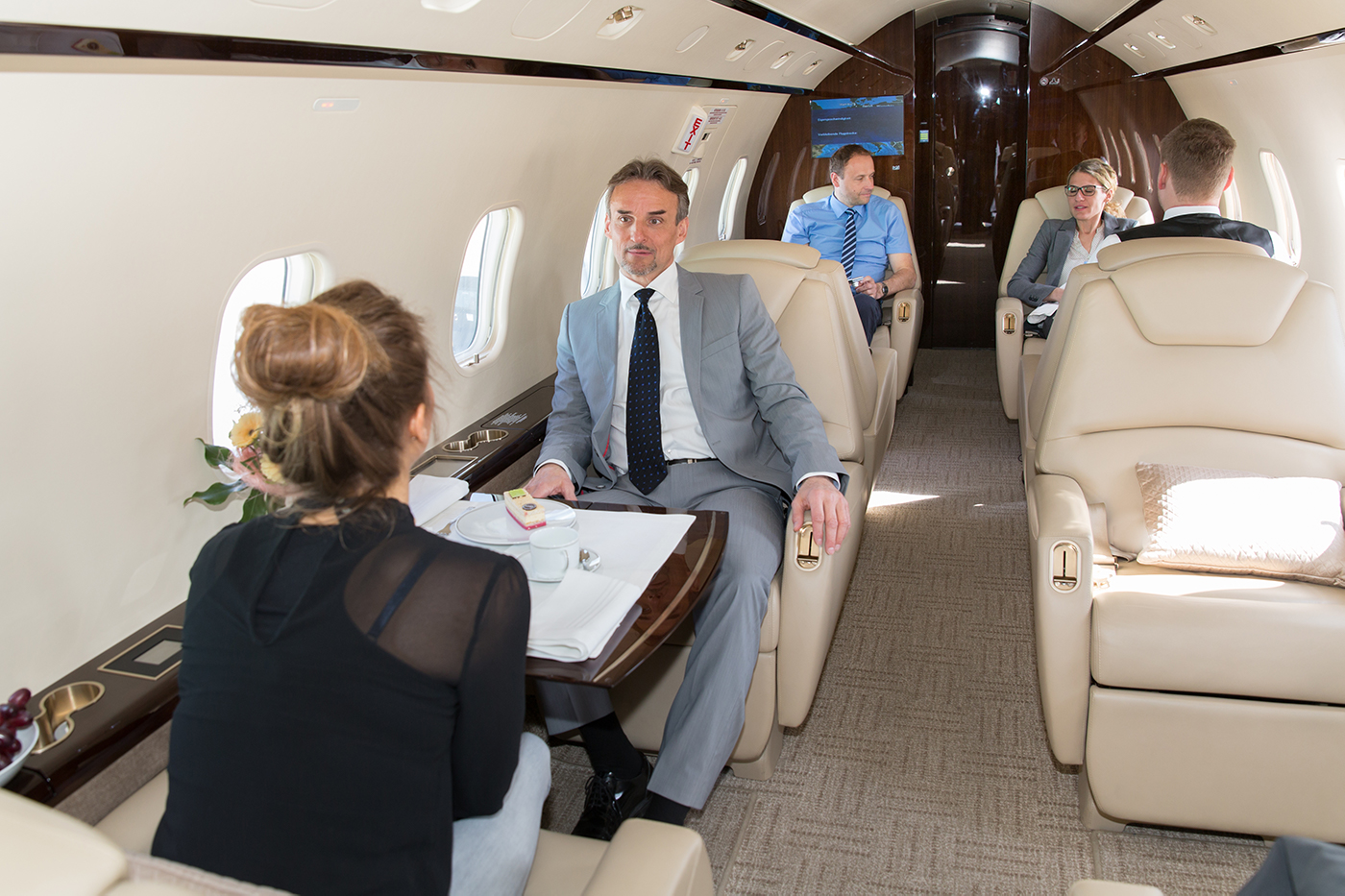 Scan Aircraft Database
Once you've identified your unique travel needs, it's time to select an aircraft. There are hundreds of different aircraft models to choose from; however, you're best off focusing your search on the planes offered by your charter operator. At CJ1, our private plane fleet includes the most popular and reliable airplanes around with a wide-variety of classes, sizes, and features. It's also important to note that specific aircraft model availability may be limited due to existing bookings.
Plan Your Itinerary
Narrow down your selection to a few specific aircraft models or types before planning the rest of your itinerary. If you have your heart set on a specific model, your departure and arrival times may need to be flexible. Select arrival / departure cities, choose flexible days and times, and finalize your passenger count prior to booking your flight. A travel agent at CJ1 can assist you with this process — contact us today for a custom quote.
Book Your Charter Plane
The last step in chartering a plane is completing the booking itself. The booking process for charter flights is very straight-forward and you're only required to fill in a few fields in order to receive a quote. You can request a custom private jet charter quote from our website and one of our representatives will follow-up ASAP.
Charter Jet One Offers Competitive Rates
Are you concerned about the costs of booking a charter plane? At CJ1, we offer competitive rates that many group travelers have found to be more cost-effective than purchasing individual tickets for each passenger. If you have questions about the costs associated with a chartered plane, please get in touch! Our representatives are here to assist you to ensure you're happy with your charter plane.
Did we answer your question, "how do I charter a plane?" Please let us know if you have additional questions — or if you're ready to charter a plane today — call the numbers above. We look forward to getting you to where you need to be in style. Charter Jet One: Ready. Set. Jet.