How do I book a private jet for Christmas travel? A private jet can be the easiest, most relaxing way to travel for the holidays. A quick glance at the calendar suggests if you haven't made travel plans for the holidays, you might want to get on it soon. Hey, life gets busy, and sometimes it's hard to plan far ahead.
But it's not too late. Chartering a private jet for Christmas travel might be the ideal solution for you and your family. With a private flight, you and your companions can travel in comfort, style, and privacy on your chosen schedule. Charter Jet One is the perfect place to start looking and booking in time for the holiday.
Christmas Jets Based Around Your Schedule
Leading up to the holidays, things can get hectic, and it can be hard to think about travel plans on top of that. Charter Jet One can handle all of that. Just tell them where and when, and they can get to work. Instead of fitting into a commercial airline's schedule, you can pick your own times and destinations. Our holiday charter flights are tailored to meet your needs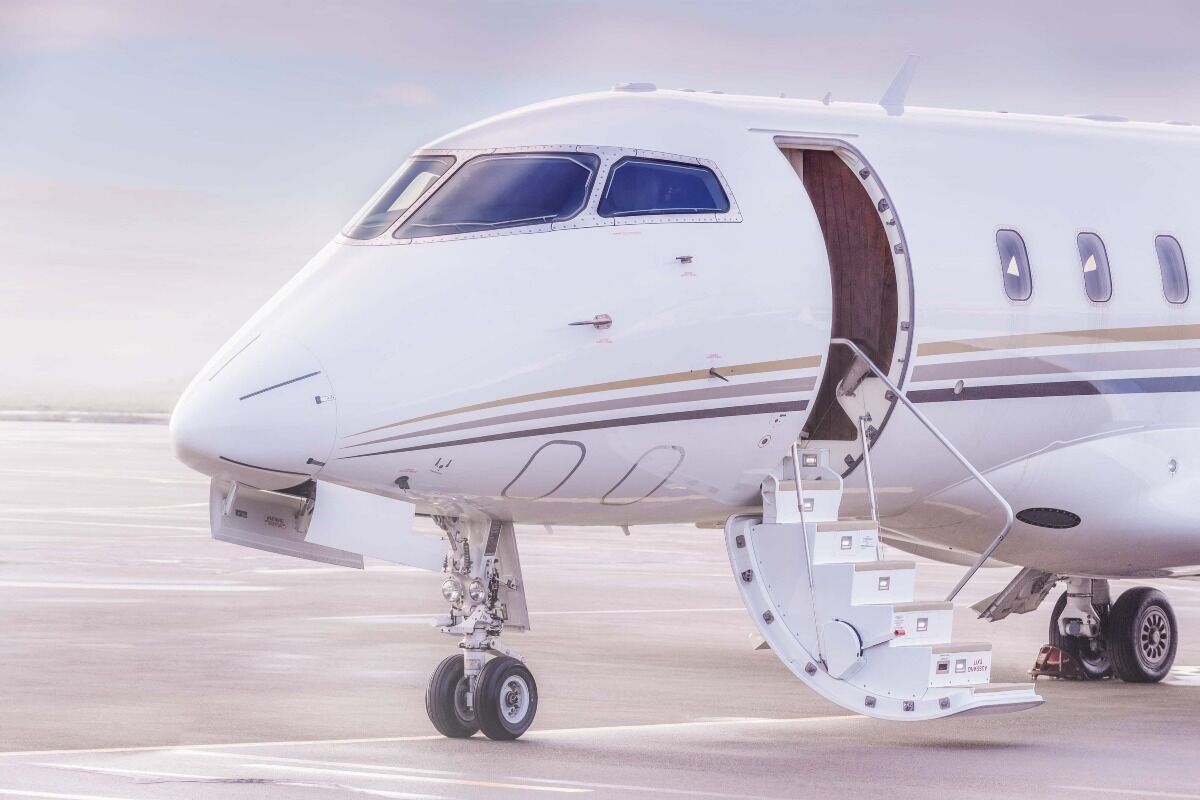 How Do I Book a Private Jet for Christmas Travel?
So, how do I book a private jet for Christmas travel? If you're looking for a charter jet, on your timeline, there is still time to find an amazing flight. See the steps for booking a Christmas jet in time for the holidays below.
Finding Your Travel Timeline
Christmas is approaching fast. Luckily, if needed, Charter Jet One has everything in place to make things happen on fairly short notice. Many people dread holiday travel because it's expensive, it's crowded, and the weather plays a factor in delays more than any other time of year. Just thinking about making plans can be a huge source of headaches in an already stressful season. However, waiting until the last minute can lead to even longer stops and layovers and higher prices. It's time for decisive action.
Throw in the ongoing wild card of unpredictable travel restrictions, and a private Christmas jet makes a lot of sense. Booking a charter jet for the holidays can cut out most of these hassles. No worries about overbooked flights, luggage restrictions, or inconvenient flight times, it's all your call.
Relax, You Have Time and Options
Unlike traveling commercially, you don't have to worry about overbooked, sold-out, delayed flights due to connections. Even if you are flying from one major city to another, charter flights have options for other regional airports that may not be as crowded. In fact, they might be more convenient depending on where you are staying.
Also, depending on departure location, you won't need to rush to the airport quite as early as you would with commercial airlines. Ticketing, security lines, check-ins and other processes that slow down air travel are extremely easy through a private fixed base operator (FBO). A Christmas jet is a lot more efficient even before you are in the air.
Where Are You Going?
Time to make those plans. How do I book a private jet for the holidays? First, pick your destination. That seems obvious, but for a lot of travelers, weather and other factors might come into serious play depending on planned activities and mode of transit. A private charter jet can take you right to your destination with no long shuttle or car service rides.
Some people think of hiring a charter jet because they are flying to a small, off-the-beaten-path destination not well-served by major airlines. In a lot of cases, the big airlines will require stops or even layovers and may take a lot longer than a direct private flight.
There are a surprisingly large number of small, regional airports in highly desirable locations, perfect for small charter jet planes. There will not be any large airliners to compete with, and no long wait lines to be seen. These destinations are exclusive for a reason, sometimes because they are otherwise hard to reach.
Charter Jet One has private jet charter offices in New York, Lost Angeles, Miami, Chicago, Paris, and Dubai. If you don't happen to live in one of those destinations, don't worry. We can fly from nearly anywhere to anywhere as long as there's a runway.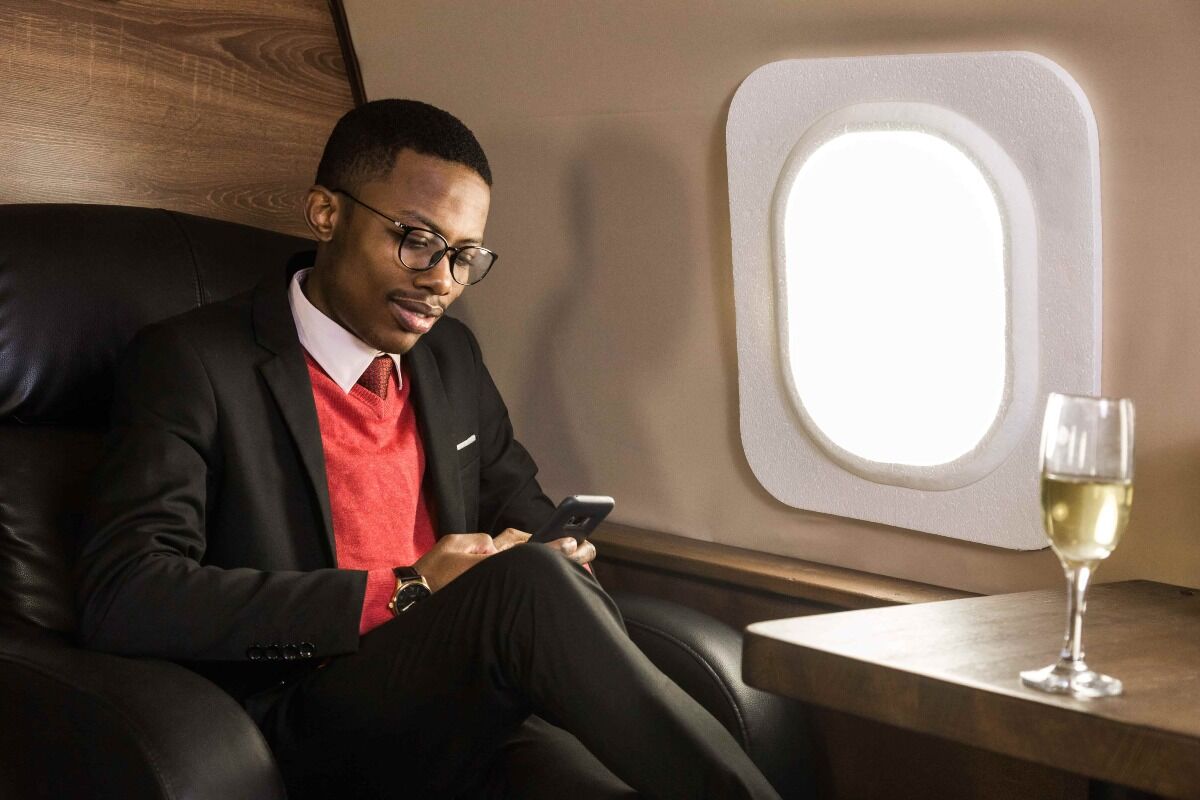 Who Else is Going?
Think about it… Is it just you? A family getaway? Private romantic jaunt? The size of your entourage will make a difference as far as what type of aircraft you book. Maybe you want to fly some friends or family to join you (which would make a really nice gift). Maybe even a company outing to celebrate a successful year? Charter Jet One can accommodate any number of passengers, even a jumbo jet charter if you have a large travel group.
Getting There is Half the Fun
They say it's not the destination, but the journey, right? As much as private charter jet travel reduces hassle and delays, it is also nice to sit in the lap of luxury. Charter Jet One is a great way to kick off your trip in style (and on the return, a great way to unwind and savor the memories). You may as well enjoy as much style, comfort, privacy, and safety as possible along the way, right?
Having More Control
A charter plane is a perfect way to travel discreetly, efficiently, comfortably, and privately. If you have a limited schedule, an exclusive destination, and the desire to have a relaxing flight, hiring a private jet can be the best option. If you're reading this, you surely understand that principle. A private charter jet offers the luxury of not having to worry about a lot of factors that otherwise would be outside of your control.
Need More Assistance?
How do I book a private jet for holiday travel? Charter Jet One has a staff of online brokers well-versed in all the ins and outs of private charter flights. online sky agents to help you sort out your options if you need them. Our staff is ready to assist you with their expertise in finding the right connection, flight plan, and aircraft type. We also work with a network of elite travel agencies around the world who can assist you with other travel details as needed. Within minutes of contacting Charter Jet One, your travel plans will start to come together.
They say it's not the journey, but the destination that's important. While this may be true, it's also nice to get there in style without any extra hassle. We make this whole process easy… just call or visit Charter Jet One to get your plans off the ground. We know how to get through the logistics of flight plans, scheduling, and getting you in the air on time.
Book Your Next Christmas Jet Today
Ready to schedule a Christmas jet for this holiday season? If you are wondering, how do I book a private jet? Request a private jet charter quote today to find the right flight for you holiday travel. A Charter Jet One representative will assist in scheduling the right timeframe, FBO, aircraft and amenities for your needs.