There are a couple main reasons for winter private jet destinations, to get away from the cold or to travel straight into it. If you looking for a beach vacation or a ski vacation, Charter Jet One can help you sort through your options and organize your seasonal charter flights. See some of our top winter travel destinations within the United States below:
Winter Private Jet Destinations for Skiing
If you are looking top skiing destinations, there are plenty of places with amazing slopes throughout the U.S. Whether you are heading east or west, there are several must-see skiing spots to fly into.
Santa Fe and Taos, New Mexico
These two destinations have a bit of overlap because they are so close. Santa Fe is a magical town full of adobe architecture (it's even required by law there) with beautiful vistas, great shopping, lovely weather, and some really convenient skiing. The Santa Fe Ski Basin is only 20 minutes from downtown. We haven't even mentioned the food. Whether a luxury steak house or an authentic Tex-Mex joint, the dining is always astonishingly great. Many restaurants even have chalkboard signs indicating the heat levels of today's green or red chilies (and yes, they do vary on a daily basis).
Santa Fe is only a couple of hours away from Taos, another legendary ski area. If you would rather not make the drive between the two (which is beautiful, by the way), you could fly directly into Taos. It is a charming, out-of-the-way town that might be more your style if you want to avoid bigger cities. Either way, Charter Jet One can get you there.
Jackson Hole, Wyoming
There's a reason a lot of celebrities either live or vacation in Jackson Hole. Actually, several reasons. The weather is idyllic year-round, and the sights are breathtaking. It is, after all, the gateway to the Grand Teton National Park. And there are quite a few small ski areas right next to town. Whether you're a beginner or a seasoned bomber, there is something there for everyone.
Steamboat, Colorado
There are so many ski areas within a couple of hours of Denver that it's hard to choose one. However, if you venture out a little further away from the city, the crowds aren't quite as big. There is always Vail and Aspen, both of which are gorgeous destinations with private airports, but definitely consider Steamboat as an alternative. The Champagne Powder (that's their actual trademark!) is unlike any conditions you might find anywhere else in the country. The airport is perfect for private jet charters.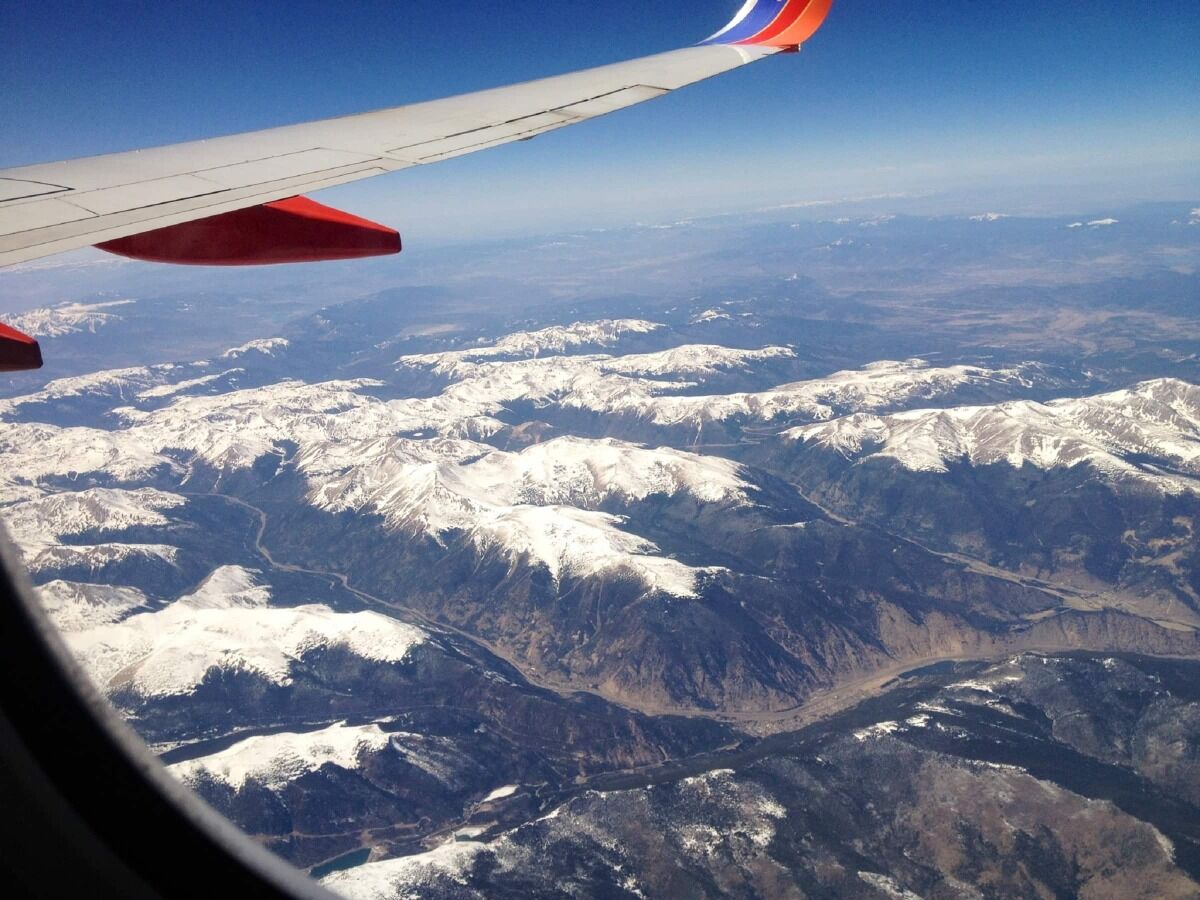 Okemo, Vermont
Vermont is the ski capital of the eastern United States, and many consider Okemo Mountain Resort the best of them all. The airport is right next to town, as are the slopes. And there are several other gorgeous ski destinations within 20 miles of there, so you're never far from the next adventure. There are plenty of small, prestigious winter resorts all over the country that are most easily accessed by private jet (even Tennessee has one, Ober Gatlinburg, and yes, Charter Jet One can get you to the airport just a couple miles away).
Winter Private Jet Destinations for Warm Weather
Maybe winter sports aren't your thing. If you live in a cold-weather locale and just want to warm up a bit, there are plenty of reliably toasty destinations for a private charter jet flight.
Catalina Island, California
Fly into the Los Angeles area and catch a ferry to Catalina Island, or fly directly to the island and enjoy the seclusion. Despite the tourist reputation for the island, there plenty of wonderful secluded areas to explore. Unlike a lot of destinations, Catalina hasn't been overdeveloped and retains much of the charm that has long made it a hot spot for Hollywood stars to get away from the world.
Palm Springs, California
A lot of people think of California as a coastal destination, but Palm Springs is well east of there. This region is a beautiful destination, with perfect weather and plenty of amazing resorts and beaches.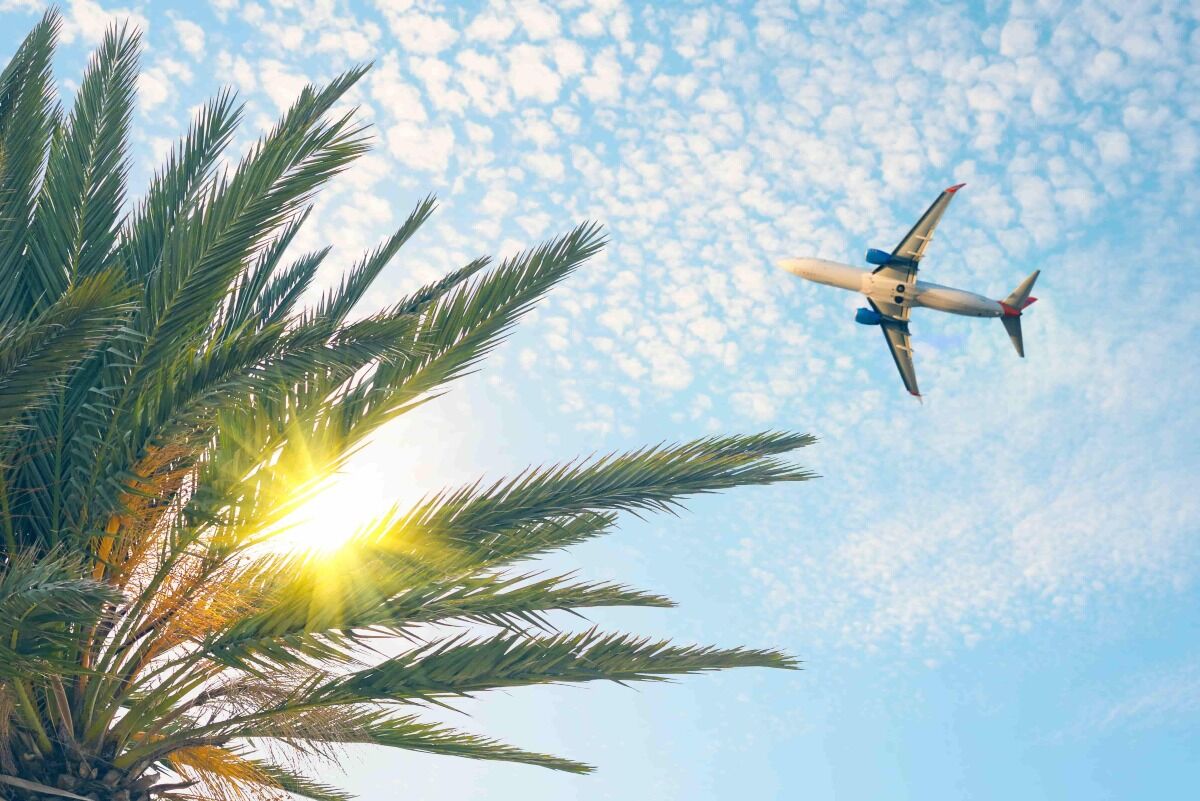 Big Bend, Texas
Located in the southwest corner of the state, Big Bend National Park National Park is an ideal year-round hiking destination. In fact, the weather there come winter is ideal for outdoor activities. Among National Parks, it's an underrated gem. And there are several airports right there that you can access with a private jet via Charter Jet One.
Winter Private Jet Destinations for a Romantic Getaway
There are tons of great destinations that aren't specifically weather-related that you might want to visit in the winter. Valentine's Day is in February, of course. Your anniversary, maybe? Or just a chance to get away and spark some romance. Charter Jet One can get you to any of them as long as there's a place to take off and land.
Hawaii (Pick an Island)
There are a couple of international airports on the main island of Hawaii, which is how everyone usually gets there. However, a lot of visitors probably never venture far off of that island. It's lovely, but you if want something a bit more remote, most of Hawaii's other islands also have small regional airports for your secluded stay. Charter Jet One can help you arrange a flight to any of the Hawaiin islands you are interested in exploring.
Key West, Florida
Aside from Hawaii, Key West Florida is about as far south as you can get in the continental United States. Luckily, you won't have to choose between sunrise and sunset, because you get can get both there. This area has amazing restaurants, nightlife, and beaches, making it an ideal destination year-round for a romantic getaway.
Alyeska, Alaska
If you're interested in visiting Alaska in the winter, you can bet that it is going to be cold — more so than a lot of folks are willing to tolerate. However, that's a great excuse to stay indoors, right? Depending on conditions, you may be able to check out the Northern Lights or see some wildlife exclusive to that region. Plus, they have a nice ski area if you are ready to brave the cold.
Start Planning Your Seasonal Charter Flights Today
Regardless of the reason for your trip, booking a private charter jet is a great way to get there. Many of the smaller, more out-of-the-way destinations are most efficiently reached via flying. Having a plane to yourself helps avoid the weather delays that commercial flights frequently experience this time of year with seasonal charter flights.
Request a Quote to Get Started
Charter Jet One can get you and your guests to nearly any winter private jet destination efficiently, comfortably, and in style. Request a charter jet quote today to start your ideal winter trip.