Ready to take a private jet vacation around the world? Traveling internationally doesn't have to be a headache. With Charter Jet One private jet rental services, you won't have to endure the stressful parts of traveling again. No overcrowded airplanes. No lack of Wi-Fi to halt projects while flying. No infamous commercial airport food. With a private charter jet, you'll be traveling conveniently and luxuriously.
While flying over oceans to get to your dream destination, you'll have unbridled service with attendants looking after your every wish. You can also utilize a functional and productive workspace and choose from a large selection of delicious food and beverages. See how we make international travel a breeze with our luxurious charter flights.
Private Jet Vacation Around the World
If you're ready for a fun, luxurious trip to somewhere outside the United States, here's list of some of our favorite jet destinations. These places will not only cross destinations off your travel bucket list, but you'll also get to travel comfortably and enjoy ideal amenities throughout your trip.
Our Favorite Destinations
Dubai, UAE
Looking for a place with world-class shopping, an incredible party-scene, and jaw-dropping modern architecture? Look no further than Dubai. Famously known as one of the most luxurious places to travel, this city has everything. Want to learn more about fixed-base operators in Dubai? See our comprehensive list of Dubai private jet airports and FBOs.
Paris, France
Who wouldn't want to visit the city of love? With an ancient city dripping in history, incredible shopping, delicious food, and stunning architecture everywhere you turn, there's something for everyone to enjoy. Not to mention all the amazing restaurants, bars, and bakeries. It's no wonder Paris is one of the most popular and romantic cities to visit in the world.
Bora Bora, French Polynesia
Known as the French Polynesia's leading lady, Bora Bora is a world-favorite luxury spot to vacation. If you're more of an adventurous type who can't wait to scuba dive in crystal-clear waters, or you're someone who is excited to lounge on the beach and soak in the sunshine, Bora Bora won't disappoint with its romantic and luxurious splendor.
Tuscany, Italy
If you are an art history fan, you should consider heading over to this romantic and lush location in Italy. Tuscany has stunning landscapes of every type, artistic history no one else can rival, and an impact on high culture unlike any other country. Plus, don't forget to visit all the famous wineries to try some of the best wines in the world. This is an ideal spot for your private jet vacation around the world.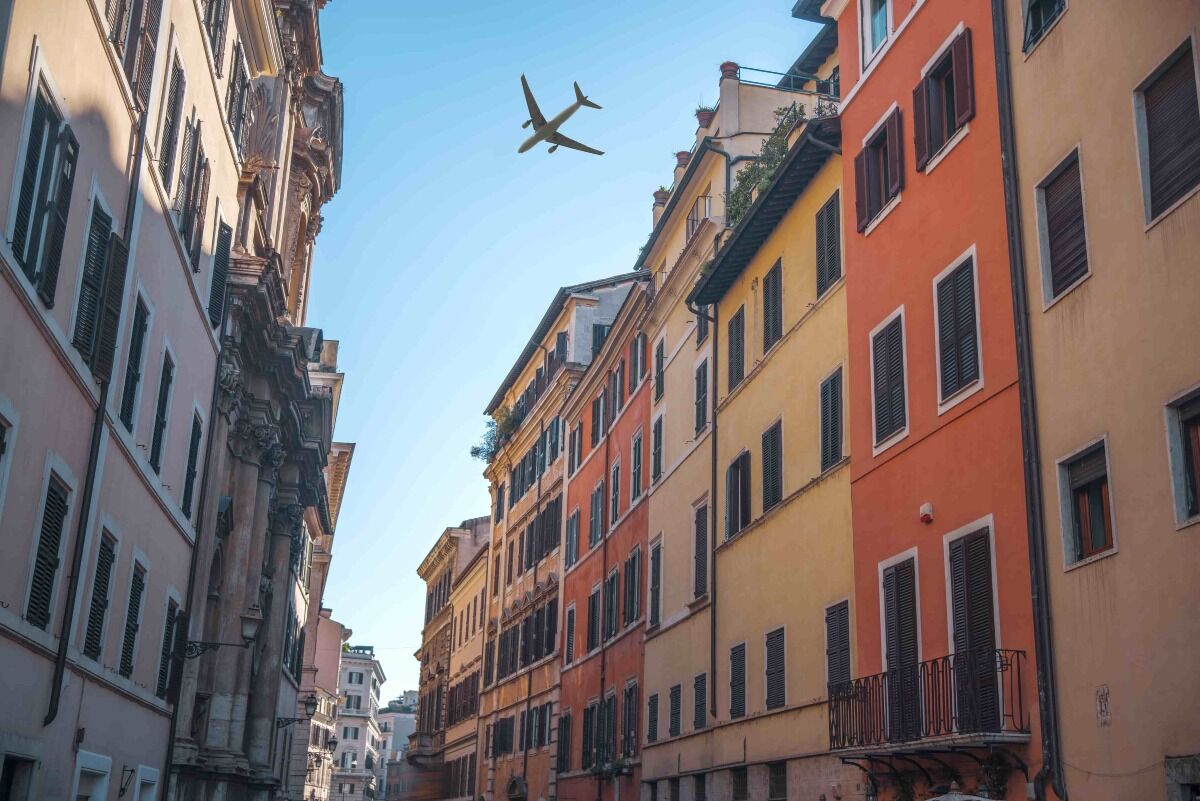 Oslo, Norway
Looking for something a little less mainstream? Consider a trip to Norway. Surrounded by beautiful mountains, this popular city loaded with history and art isn't something to overlook. You'll be sure to enjoy an incredible social scene, delicious and unique food, and lots of fun shopping. Enjoy complete comfort in amazing hotels and spas throughout the city.
Making International Travel Easy
Curious how our services can make traveling internationally easy for your private jet vacation around the world? Here's how our Charter Jet One can benefit you and your fellow travelers.
Less Wasted Time
On a regular flight, you essentially sit and keep yourself busy until landing. When you take a private jet vacation around the world, you can chat, dine, enjoy entertainment, use devices, and play games. Not only will your travel time be quicker and more efficient, but you'll also have access to luxurious benefits such as onboard Wi-Fi, world-class service, and a private space for just you and your group. Not to mention, we have the fastest booking time in the business. No more wasting time planning and scheduling.
Access Amazing Amenities
Want to lean back and relax in the most comfortable seats available? What about actually enjoying the food and drinks provided to you on your flight? Especially when you're flying internationally on long trips, your enjoyment increases tenfold with the right amenities.
Relax Comfortably, Immediately
Traveling to a beautiful, luxurious spot across the seas to pamper yourself? Don't wait until you reach your destination to relax. Our private jet rental services make sure you have all the space and amenities to relax the second you step onboard. Whether you want to sleep the hours away or sip on a cocktail, our services provide you with the space to do just that without a worry in the world.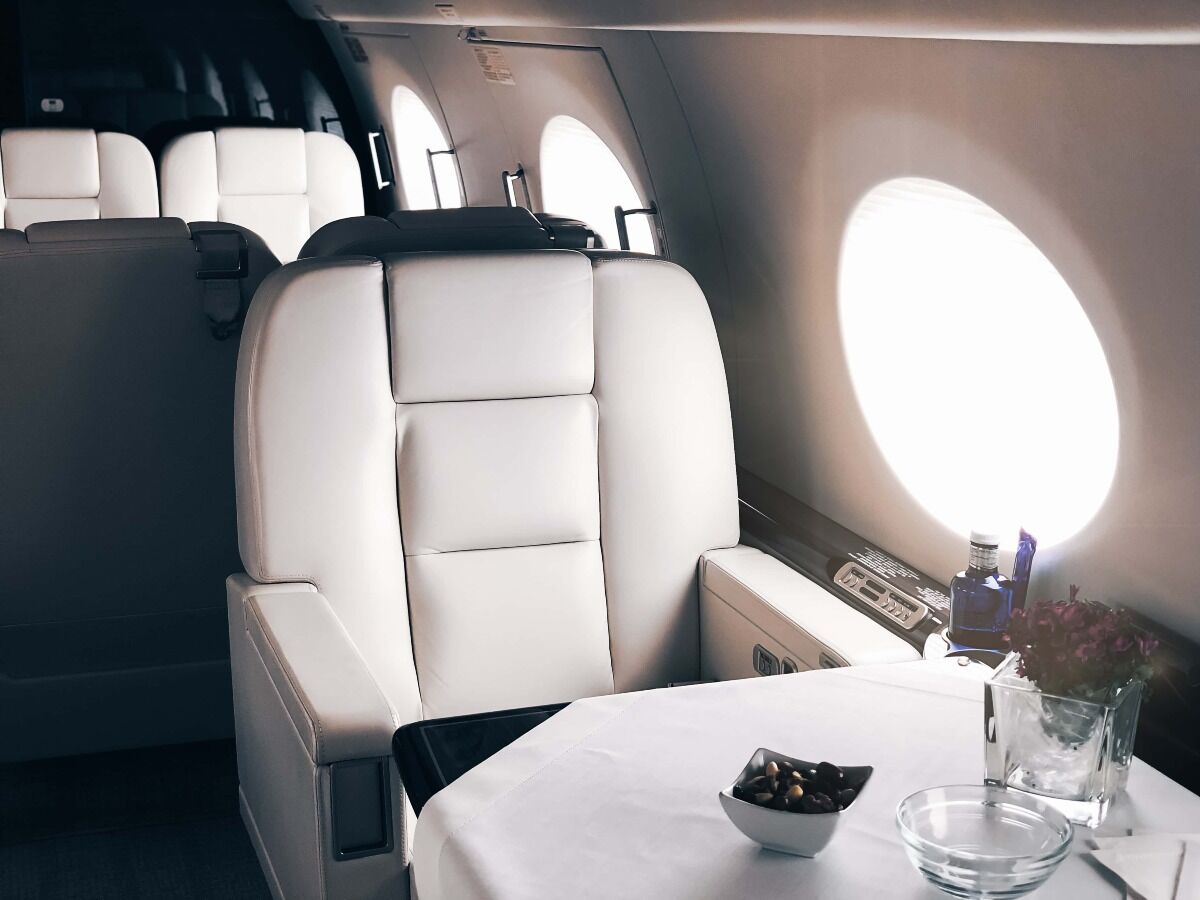 Superlative Service
Traveling these days can be stressful. You have to be at the airport early, drag a suitcase across a massive terminal, and do it all with huge crowds of people around. When you choose Charter Jet One for Your private jet vacation around the world, we take the stress out of traveling. Get to the airport at a time that works best for you, don't worry about rushing through security or checking in your own bags. We take care of every detail, so you get to sit back and enjoy your travel experience.
Tailor Your Experience for Your Needs
If you have specific desires and needs when it comes to how you travel, chances are we'll be able to accommodate it. Thanks to our expansive worldwide aircraft database, we can book the perfect aircraft for you and your upcoming flight. All you have to do is reach out to us, and we'll complete all the work behind the scenes to deliver you your ultimate, high-end travel experience.
Let Us Take You on a Private Jet Vacation Around the World
If any of the places we listed above caught your eye, or if you've got your heart set on another incredible international destination (Iceland, anyone?), we'd love to get you overseas. Our charter travel agents can help you get anywhere in the world while also offering incredible benefits.
We offer countless aircrafts in our private jet charter fleet to choose from. They all provide a safe space where you can still accomplish work while traveling, and access superior service. We're ready to take you where you want to go, so that you can cross another stunning location off your travel list. Interested in starting the booking process for your private jet vacation around the world? Request a charter jet quote today. Ready, set, jet.