The history of private jets spreads its wings over the past 7 decades. Prior to the 1960s, the history of private aviation was exclusive because aircraft were small and could typically only accommodate a pilot and one passenger. Most of these early planes were from World War I, so they were minimalist in nature, with an open cockpit and lots of engine noise. Then in 1963, the first Learjet took flight and the concept of private aviation as we know it today was born.
The history of the private aviation market has expanded rapidly to meet the increasing standards of passengers who choose to travel by private jet.
History of Private Jets
Private Aviation History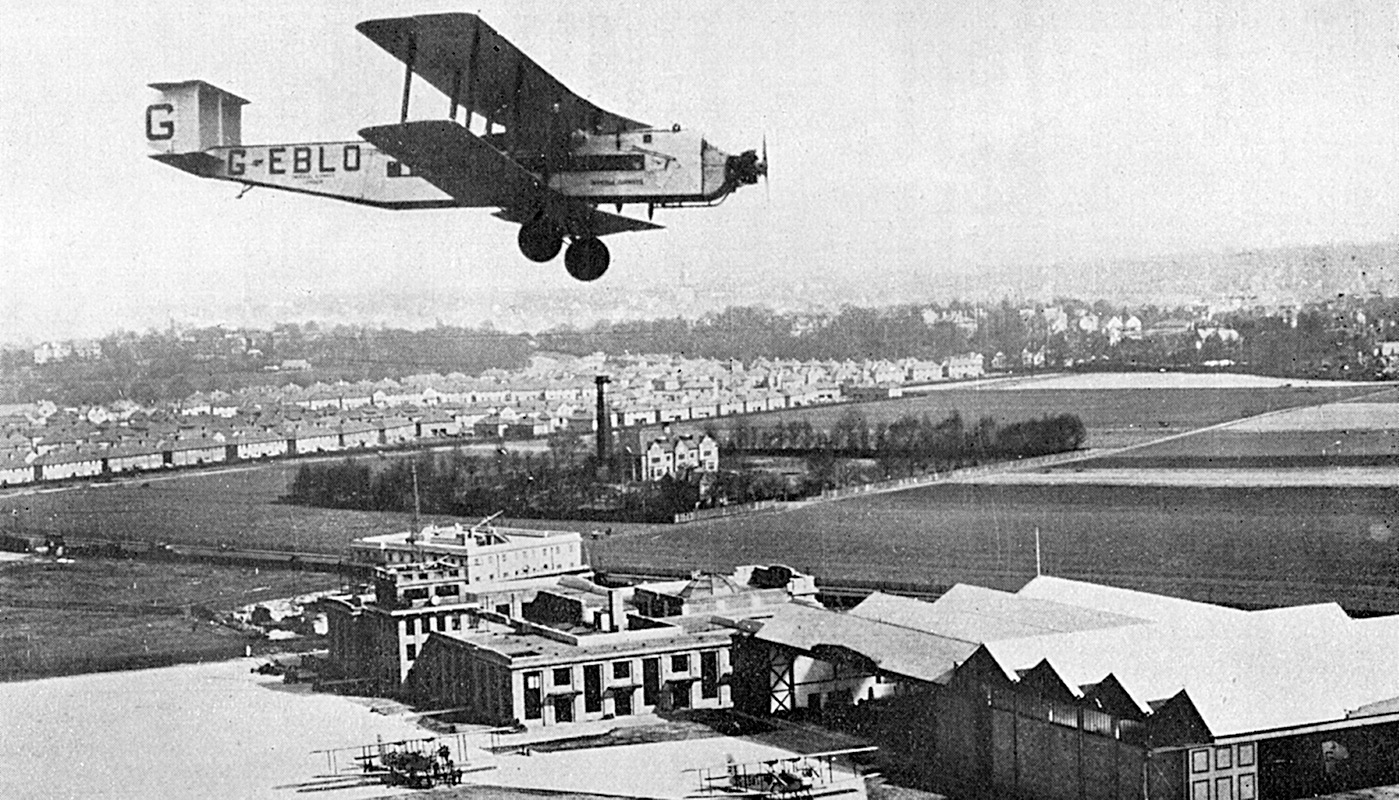 Early Private Jet History
Getting into the business of flying was largely sought after by adventurous pilots who had made it home from World War I. These veteran pilots made use of training aircraft from the war to provide paid services like spying, policing, emergency rescue, crop dusting, and aerial photography. In the 1920s, aircraft with enclosed cabins and extra sets emerged – the first "luxury" planes of their time. In fact, the first-in-flight movie screening was in 1925.
By the 1930s, businessmen were beginning to use private aircraft to get places not serviced by commercial aircraft and to avoid long distance road transport. This was the beginning of consumer demand for private jet transportation that had not previously existed; the dawn of private jets.
Private Jet Manufacturing
The early predecessors of the history of private jet travel included the Piper Cub two-seater, the Cessna Airmaster four-seater, and the Beechcraft Model 18 that could cruise at up to 220 miles per hour and seat up to nine passengers. The Piper Cub's horizontally opposed four-cylinder engine was a first-of-its-kind innovation that would shape modern light-plane design for decades. The Piper, Cessna, and Beechcraft continued to dominate the light-plane industry, while old war bombers were retrofitted with cabins to meet increasing demand.
Beginning in the 1950s, compact radio communication and navigational equipment evolved so that pilots could fly more safely in bad weather. The more luxurious aviation amenities like pressurized cabins and onboard lavatories also took shape, which made longer flights much more comfortable.
Business Jets
Perhaps the most impactful aspect of the history of private jets originated with business travel. The first private jet and the era of the "business jet" began when the JetStar was released by Lockheed in 1950. It was modeled after a German military fighter jet and flew 561 miles per hour. Then in 1963, the first Learjet took flight, quickly breaking the record for being the fastest private jet of its time. Also in 1963, Dassault Falcon's Mystere 20 came out and was featured in Audrey Hepburn's 1966 film, "How to Steal A Million." It was also the most extensively used jet by FedEx in the early days of the company.
The Mystere 20 had a passenger capacity of up to 19 and a fuel range of up to 4,000 miles. Fun fact – you can view the first Learjet 23 and a Dassault Falcon 20 at the Smithsonian Air & Space Museum's Udvar-Hazy Center. In 1965, Frank Sinatra purchased his first private jet, followed by Elvis Presley. Before Sinatra and Presley set the Hollywood standard, owning a private jet was unheard of.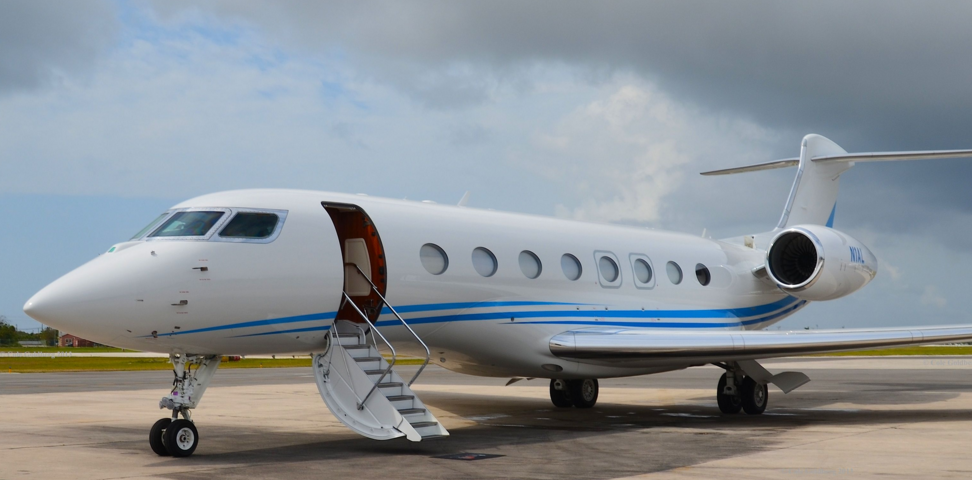 Large-Cabins
The Gulfstream era began in 1966 when the Gulfstream II set the standard for large-cabin private gets, followed by the Brazilian manufacturer, Embraer which laid claim to the third-largest private jet manufacturer. It wasn't until 1970 that Boeing's 747 VIP Private Jet made its first debut, followed by the Cessna Citation 500 in 1971. While not nearly as fast as the Learjet, the Citation 500 was simple to fly and quickly became one of the most popular private aircrafts for decades.
Luxury Jets
By the financial crash of the 1980s, business jet manufacturers were mostly modifying existing designs rather than making large financial investments on new aircraft. But, in 1995, the Learjet 45 and the Beechcraft Premier I in 1998 thrust the history of the private jet industry into the 21st century. What really broke the mold was Embraer's Legacy 600, which was derived from its family of airliners and set the pace for the Bombardier Challenger 300.
Previewed at the 1999 Paris Air show, the Challenger 300 was a sophisticated, high-performance private jet – a machine that still sets the bar for modern private jets. With its comfortable interior cabin, quiet engines and ability to reach speeds of up to Mach 0.82, nothing like it had ever existed.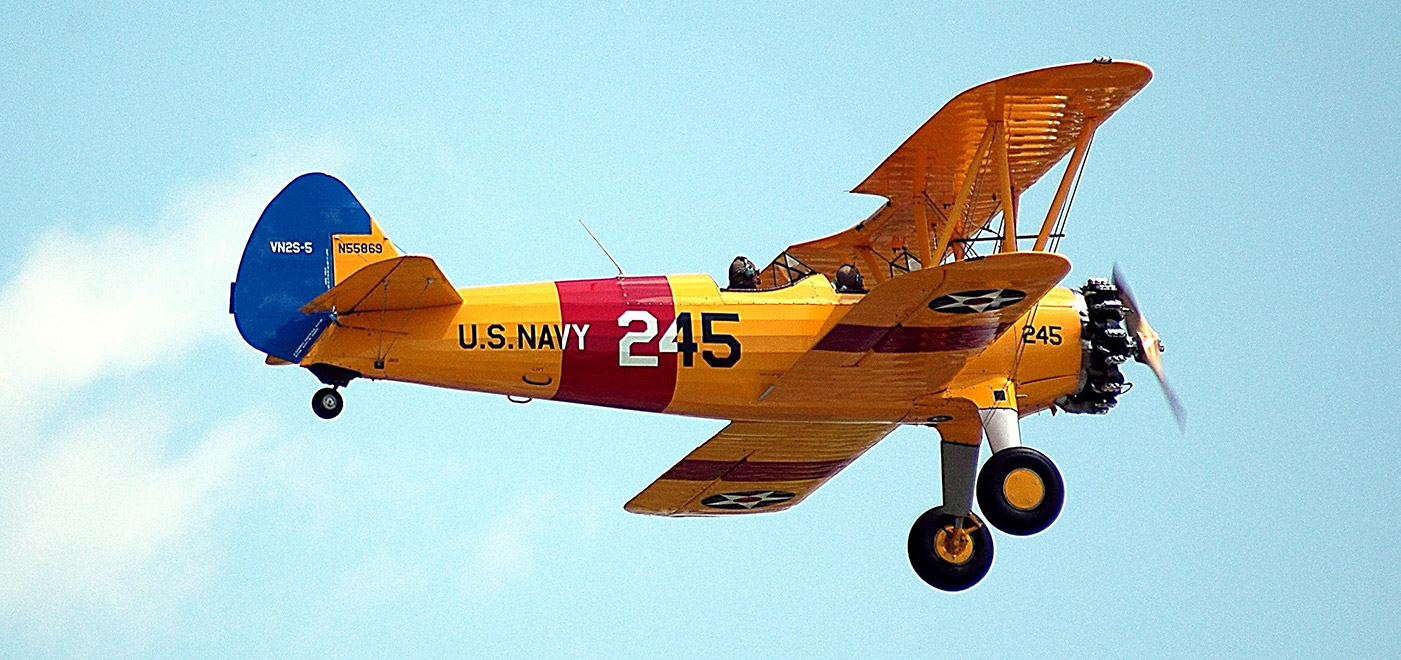 Flight Speed & Range
In recent years, technologies have advanced drastically in regard to flight range and fuel economy. Air time efficiency is by far the greatest feat in the history of private jets. In 2008, Gulfstream launched the G650 which has the longest flight range of any large-cabin private jet on the market. Setting a record speed in 2014, it flew around the world in just over 41 hours. In 2014, supersonic private aircraft were developed to run on biofuels. They can fly from Paris to New York in four hours and have a hefty price tag of $300 million each.
The Future History of Private Planes

Meeting the Demand for Private Jets Today
While the history of private jets has drastically evolved technologically over the past several decades, they have also made major advancements in the aesthetics and comfort of cabin design. Naturally, these advancements cater to the standards of passengers flying private jets. Flying in a private jet is reminiscent of the days of Great Gatsby–a return to luxury and glamour, but with WiFi, and much faster speeds.
Design-Factor
Modern manufacturers build the most luxurious design features you can find in private jets. The interior designers at Embraer are currently working on a power seat that maximizes ergonomics and craftsmanship. It will accommodate the passenger in up to 21 different positions. On Donald Trump's Boeing 757, there are 24-carat gold-plated features on practically everything–from seat recline buttons–to power outlets and sink basins.
Luxury Amenities
Prince Alwaleed bin Talal Al Saud owns the world's most expensive private jet, an Airbus A380 that cost an estimated $500 million. It includes a two-car garage, horse stables, and a rotating, Mecca-facing prayer room. Demand for private jets has also increased, keeping pace with design and technology. Nearly thirty percent of private jet owners plan to purchase a new jet in the next five years. Meanwhile, within the next ten years, over 10,000 new business jets are expected to be delivered at a grand total value of $250 billion.

Become Part of History with Charter Jet One
Ready to leave your mark on the history of private jets? Over the past several decades, there has been monumental advancements in private aviation history and if history informs us – the best is yet to come. If you want the chance to fly on some of the most sophisticated and luxurious private jets and experience some of the fastest travel times to your dream destinations, contact Charter One to discuss your options.