The Covid-19 pandemic has been devastating for most commercial airlines. While commercial flights are rebounding as people being to fly again, the private jet industry is coming back at a much faster rate. Although flying privately may not have been top of mind for the general public before the pandemic, it has become increasingly popular over the past few months.
According to WingX's Global Market Tracker, through June 9, private flights increased nearly 70 percent compared to this time last year, while the Transportation Security Administration (TSA) reported commercial airline passengers at only 15 percent compared to last year.
Studies: Why People Choose to Fly Privately
As you may suspect, there are a few main reasons why flying privately protects travelers and airline staff more than commercial flights. Firstly, since private jets typically only seat between six and 14 passengers, sanitation and hygiene measures can be controlled and reinforced more vigorously. Additionally, due to the seating arrangement of private jets, spacing people six feet apart—and adhering to social distancing guidelines—is also easier. Lastly, flying privately means avoiding public transportation, crowded commercial airport terminals, and public bathrooms.
In fact, flying privately has been proven to increase people's protection from coronavirus exposure. But you don't have to take our word for it—here are a few studies that speak to the safety of flying privately during a pandemic.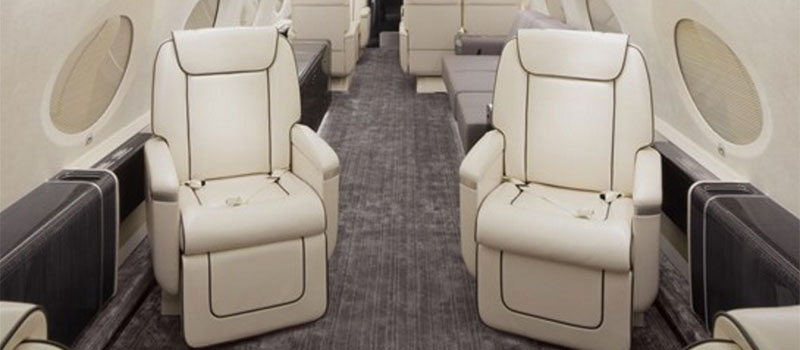 Study 1
According to a study done by Austrian-based private jet charter operator Globe Air, there are approximately 700 interactions that could cause exposure to Covid-19 when flying commercially, compared to less than 20 on private flights. Similarly, Globe Air reported that flying privately means a 30-times lower risk of exposure. In fact, Globe Air's report indicated that during private flights, you can limit your points of contact to your drivers, interactions at the fixed-base operator and two crew members.
Study 2
A study from the Proceedings of the National Academic of Sciences found that people seated in a row near a sick passenger are the most vulnerable to upper respiratory infections that are often spread through mucus transmission. Additionally, the study found that passengers in aisle seats are more at-risk because of people who may be sick passing by. Experts also say that people flying or generally sitting in confined areas that are densely populated increases the likelihood that diseases will spread. One of the primary benefits of flying privately with Charter Jet One is your ability to control the amount of passengers on your aircraft.
Contact our team today with any questions or concerns you may have about flying with Charter Jet One.
Study 3
Of course, while studies continue to prove that flying privately is safer during a pandemic, the public sentiment also seems to be focused on avoiding commercial travel. In fact, a survey from Private Jet Card Comparisons reported that 77 percent of respondents indicated that "reducing potential exposure to coronavirus," is the most likely factor to influence their private jet travel in the next six months. And, considering the tumultuous stock market fluctuations, only 22 percent cited "concerns about personal assets or company sales and profits compared to the cost of flying privately." Similarly, according to survey outcomes from Luggage Hero, one quarter of travelers polled said they are going to actively try to avoid commercial flights and public transportation even after the pandemic.
Risks of Commercial Air Travel
According to the Centers for Disease Control and Prevention (CDC), approximately 3.6 billion people travel every year by commercial airlines. While most commercial aircrafts circulate 10 to 50 percent of the air in the cabin through filters, they report that diseases are most often spread by contact with infected surface areas. Due to the high volume of passengers on commercial airlines, secretions from sneezes or coughs can be passed along on common areas like door handles, seats, etc. During a pandemic, the likelihood of this kind of transmission drastically increases.
Benefits of Private Air
Unlike commercial airlines—which transport hundreds of passengers per flight—flying via private jet with only a few other passengers has a wide variety of health benefits. One of the primary benefits of flying privately is your ability to control how many people are on your flight along with any amenities that will make your trip more comfortable. This means that you can reserve a flight solely for your family and ensure that the entire cabin is cleaned thoroughly to CDC standards. Additionally, you can skip the crowds at commercial airport terminals and have a private car drop you off at your jet.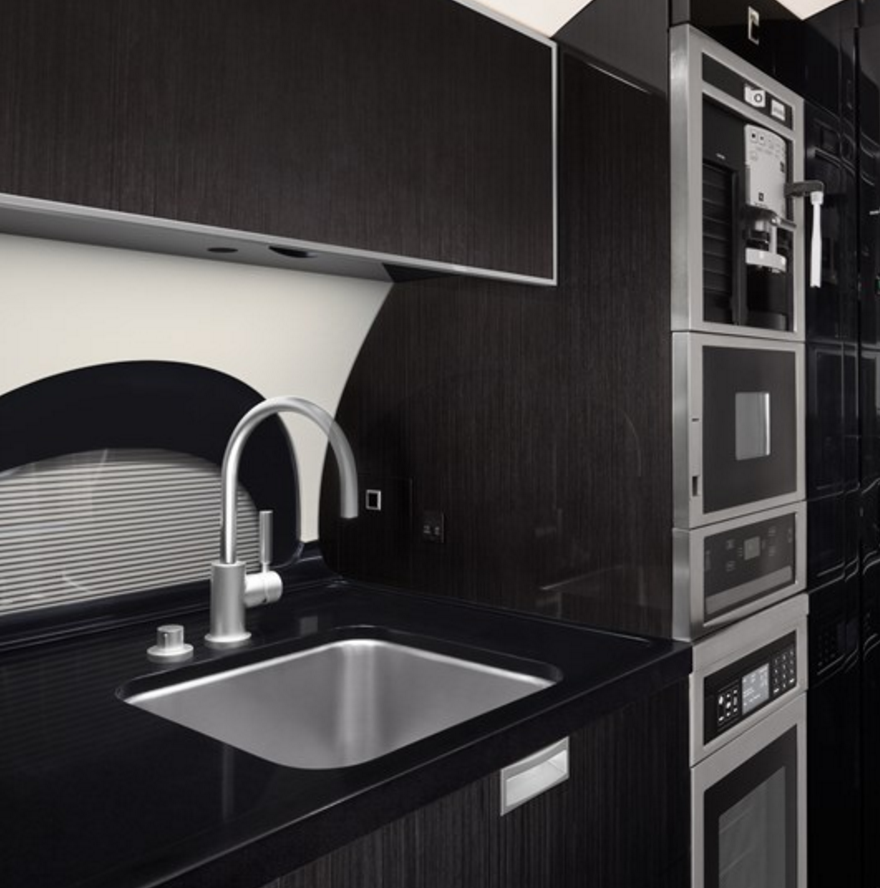 Charter Jet One's Response to Covid-19
Now more than ever Charter Jet One is dedicated to bringing you the very best we have to offer. We want to reassure everyone that throughout these tenuous times our company is taking strict precautions to ensure that our clients remain safe and healthy. All of our aircrafts are thoroughly disinfected in accordance with the CDC guidelines prior to each charter. Our team of dedicated staff has been exercising social distancing in an effort to minimize exposure and continue providing you with outstanding service. We are committed to providing the best experience possible and to getting you and your loved ones where you need to go.
Contact us today to speak to a Charter Jet One representative.
Quality Service
Charter Jet One is known for providing first class service on our fleet of luxury private jets. While our professional staff has always prioritized your health and safety, we continue to enhance our health and safety protocols as the demand for our services increases. We continue to operate with full functionality so that you can depend on us to get you safely to your destination. Book a private jet today to experience our industry leading concierge flights. We guarantee you'll be impressed with our expedient services, state-of-the-art jets, and luxurious services. If you're looking for the highest safety standards in private jet services, Charter Jet One has you covered.