Very Light Jet Private Charters
A very light jet or a VLJ is an entry-level class of personal jets. Previously known as a micro jet, these very light jets are small private jets that have revolutionized corporate and personal travel. Charter Jet One offers a wide variety of luxury jet rentals, including the light jet aircraft category, which is approved for single-pilot operation, comfortably seating 4-8 passengers, with a maximum take-off weight of under 10,000 pounds (4,540 kg), these personal jet aircrafts are a convenient method of making any get-away pleasurable. Very light jets are deemed lighter due to the fact that the engine size is slightly smaller than that of commonly termed business jets. Small jets are designed to be flown by single pilot owners and maintain a lower operating cost than that of conventional jets.
Private Very Light Jet Catalog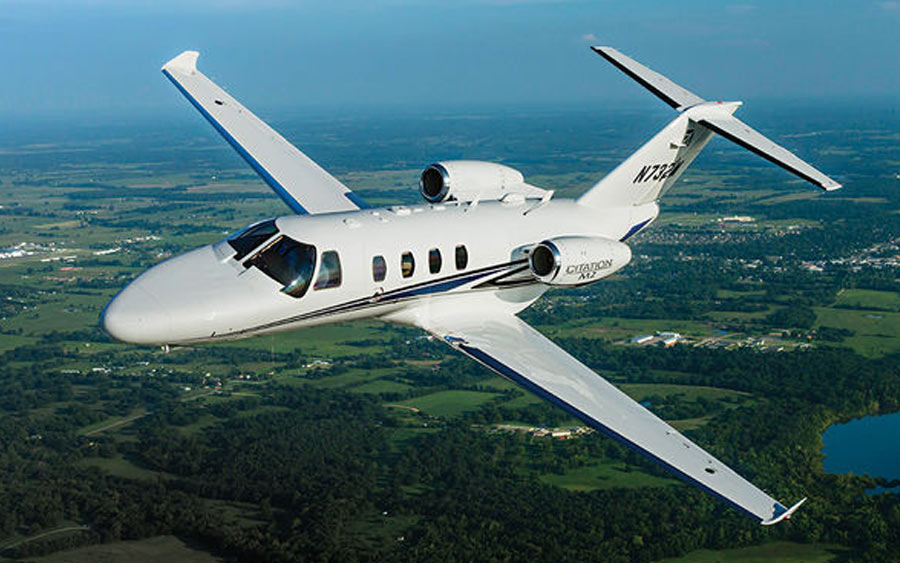 Cessna Citation M2
The Cessna Citation M2 is perfect for corporate business or private jet charters. Two powerful Williams FJ44 engines facilitate a cruising speed of up to 400 knots. The interior layout provides seating for up to 7 passengers to work and relax comfortably.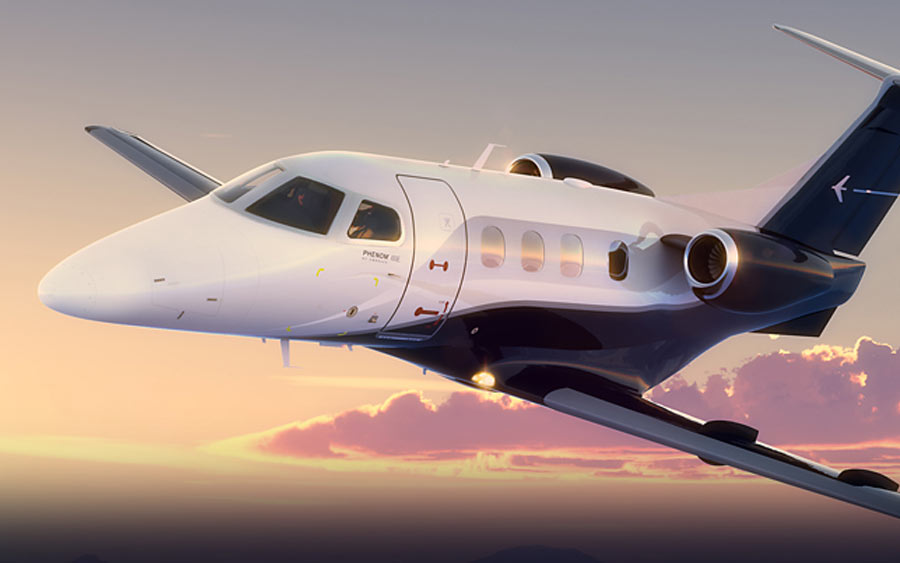 Embraer Phenom 100
The Embraer Phenom 100 is an entry-level high-performance jet that fits up to 7 travelers and offers remarkable cabin comfort with the cost and efficiency of a turboprop. A spacious cabin and optional premium seats have full movement capability giving executives full control, whether looking to work or get some rest.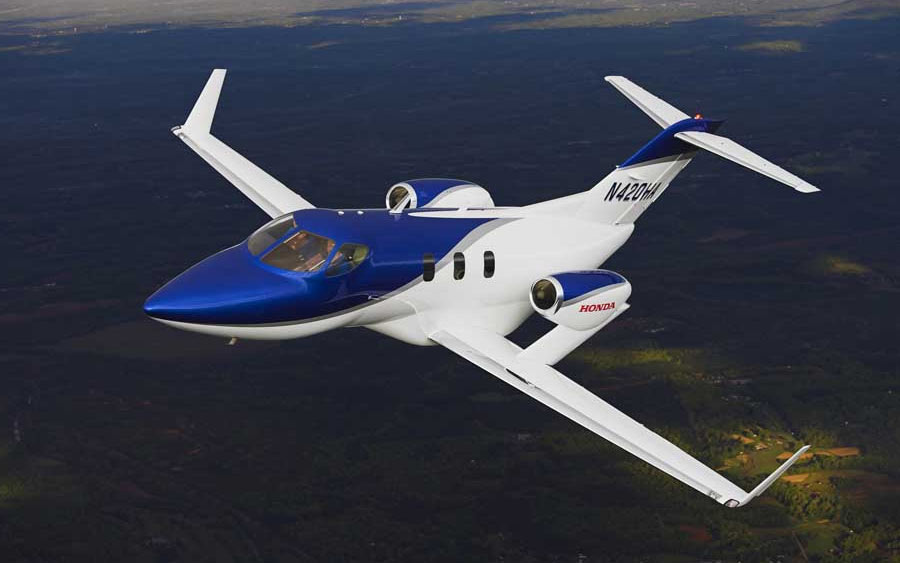 HondaJet
The HondaJet is the first private jet from the Honda Aircraft Company and has already become one of the world's most advanced light business jet. This jet offers more room and less noise, climbs higher and cruises faster and uses less fuel. The over-the-wing engine mount on the HondaJet both reduced noise emission and increased fuel efficiency.
Very Light Jet Rental with Charter Jet One
Charter Jet transport provides a best-in-class service offering with the fastest private jets available on the market today with the very light jet being a premiere option for economical, accessible and enjoyable jet rental travel. Ideally suited for shorter destinations of 1,260 miles, the light jet is perfect small private aircraft for quick business meetings and offers the benefit of concierge care to their clients. Whether it's from Denver to Aspen or Las Vegas to LA, we guarantee that you will fly comfortably with a luxury private jet experience. The technological advances seen in recent time make it more and more financially feasible to travel in personal jet airplane.
Renting a private jet with Charter Jet One has never been easier, with an array of jet plane options to best fit your needs; we have the best private jets on the market today. Whether you are looking for a low-wing monoplane with a conventional design like the HondaJet, developed by Honda corporate, where performance and efficiency are the standard of air travel, to a 500 airframe with a PW610F engine, like the models designed by Eclipse Aviation, now One Aviation run by a team of industry pioneers dedicated to engineering the most compelling aircraft for the modern traveler, to the Cessna Jets, which encompass seven distinct models of private planes, is known for its dependable and efficient performance, or the LearJet, where innovation and the business jet experience truly begin. At Charter Jet One we have the latest cutting-edge avionics to suit your business or leisure travel experience.